Kia PH adopts corporate logo design and slogan; follows global brand direction
Kia Philippines has announced that it has adopted the brand's new corporate logo and slogan, in line with the global direction of the South Korean carmaker.
KEY TAKEAWAYS
What is Kia's new corporate slogan that the Philippine distributor will be adopting?
The global corporate slogan is "Movement that Inspires."
What does the new Kia logo represent?
Kia's latest corporate logo design depicts its aspiration to be the leader in the mobility industry by expanding its business portfolio.
With this, the Ayala-backed automotive distributor will be ushering a new brand philosophy, new product offers, a new customer experience, among others, in its bid to "lead a transformation through thoughtful design and the elevation of the in-car experience."
The latest move will be adopting the "Movement that Inspires" slogan that is expected to help the company expand in new and emerging businesses, "creating innovative mobility products and services to improve customers' daily lives."
"Our brand's purpose is to create spaces that will inspire consumers through our product design. To create more time for consumers so they can focus on what inspires them, and what they aspire for. To create innovative experiences that can influence people and today's culture," Kia Philippines President Manny Aligada said during the launch.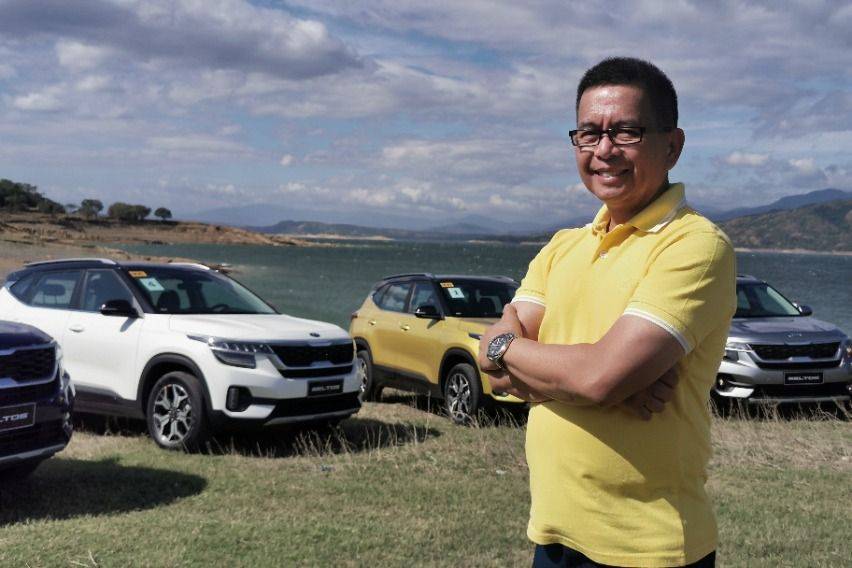 Meanwhile, Kia Asia Pacific President and Chief Executive Officer Ted Lee expressed excitement over the local relaunch for the brand.
"Kia's new corporate logo and global brand slogan, "Movement that Inspires", represents our new brand purpose… The Kia brand emphasizes that movement is really what ignites human development and enables human progress. The act of moving allows people to have new experiences and gain new perspectives. Kia is aligned in this mindset, and we show this by providing innovative in-car spaces, exciting new products, and meaningful services that inspire our customers," Lee said.
"Kia's new logo represents the company's commitment to becoming an icon for change and innovation. As we establish a leading position in the future of the mobility industry, we will expand our business to encompass electric vehicles, mobility solutions and services, purpose-built vehicles, and more," he added.
Further, he also explained that the latest strategy is rooted in Kia's goal to diversify business to offer eco-friendly mobility services, "centered on electric and autonomous driving across major global cities. We will also promote more sustainable production routes through the usage of clean energy and recyclable materials."
Photos from Kia Philippines, Ruben D. Manahan IV
Also read:
Watch Kia PH's online rebranding this Nov. 8
Kia unveils latest logo, strategy