Kia unveils its first-ever battery electric vehicle, the EV6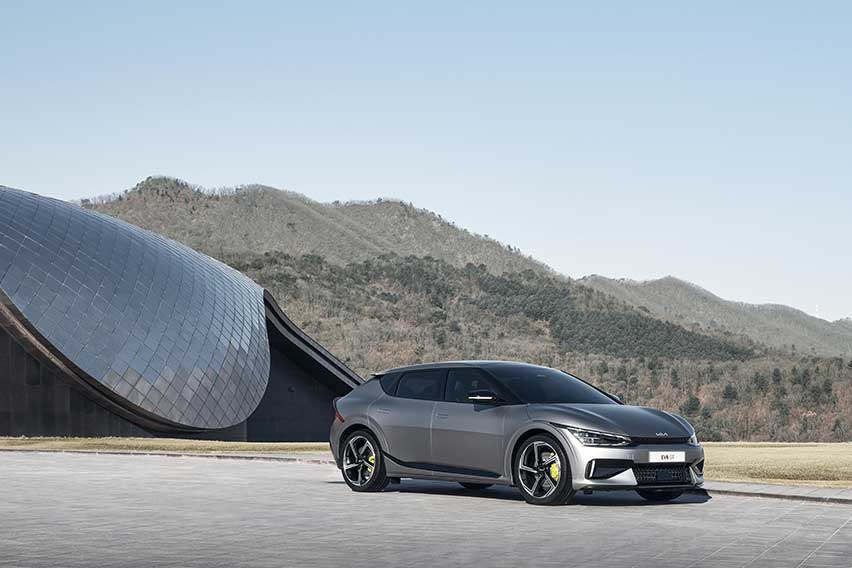 Weeks after it released teaser photos, the vehicle is finally out in the open.
Korean automotive brand Kia has dropped the drapes from its first battery electric vehicle (BEV)—the new Kia EV6.
The latest offering is said to provide long range, ultra-fast charging and a distinctive look.
Designed under the brand's new design philosophy "Opposites United," the Kia EV6 takes inspiration from the contrasts found in nature and humanity.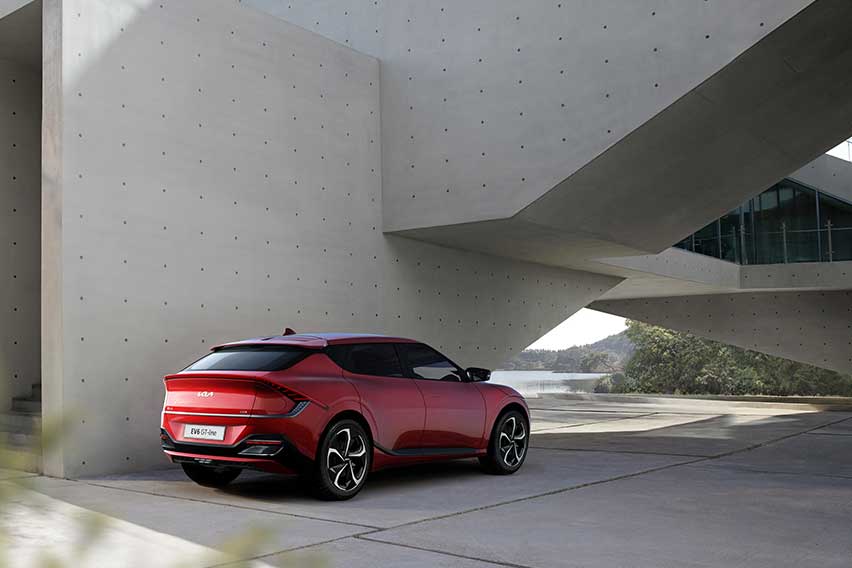 Kia Global Design Center Head and Senior Vice President Karim Habib noted that the EV6 showcases "human-centred, progressive design and electrified power."
"We strongly believe EV6 is a compelling and relevant model for the new EV era. With EV6 we aimed to create a distinctive, impactful design by using a combination of sophisticated, high-tech features on pure and rich volumes while providing a unique space as a futuristic EV," Habib said.
The EV6 sits on Kia's Electric-Global Modular Platform (E-GMP), providing roominess in conjunction with a 2,900mm wheelbase. Its spaciousness is touted to be comparable to midsize SUVs.
Fabrics are created using recycled plastic — equivalent to 111 plastic water bottles—complementing slim and lightweight seats for a futuristic motif.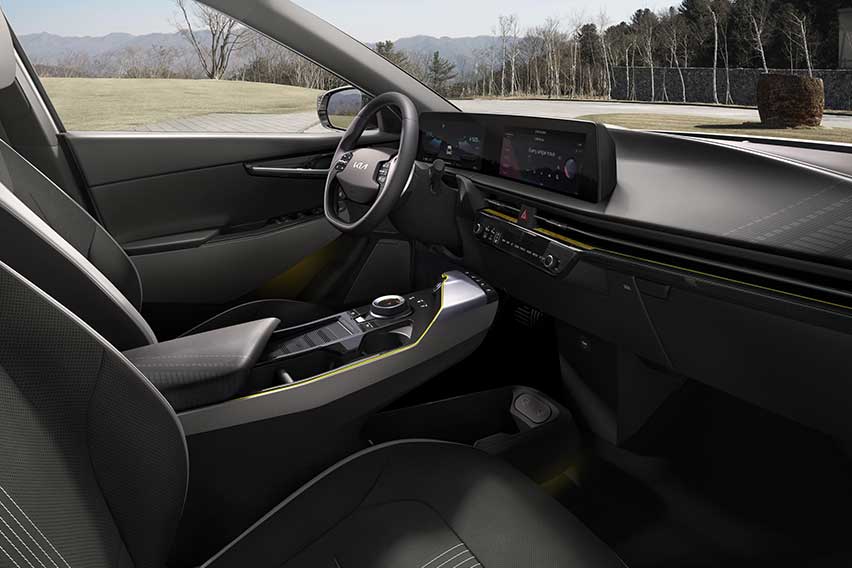 The Kia EV6 boasts a seamless high-tech curved infotainment screen and its trunk capacity offers 520 liters of space—1,300 liters when the second row seats are stowed. An additional 52 liters of stowage space is offered on two-wheel drive offerings; 20 liters for all-wheel drive variants.
For its powertrain, the Kia EV6 EV6 presents multiple fully-electric, zero-emission configurations, which include the long-range (77.4kWh) and standard-range (58.0kWh) high-voltage battery packs.
The Kia EV6 offers 800V and 400V charging capabilities and does not need additional components or adapters. Apart from that, the 800V charging capability lets the EV6 can charge from 10 to 80 percent capacity in just 18 minutes, and its GT version can accelerate from zero-to-100kph in 3.5 seconds with a maximum speed of 260kph.
Hyundai Motor Group President and Head of Research and Development Division Albert Biermann said that the EV6 GT version "demonstrates our technological leadership through its combination of outstanding high-speed charging and acceleration performance like a super sports car.
"With our dedicated EV platform, there is no need for compromise between inspiring spaciousness and performance," he said.
To maximize drive range, the Kia EV6 employs energy recuperation technology such as the energy-efficient heat pump as a standard feature, which sifts waste heat from the car's coolant system and the smart regenerative braking system.
Kia made the EV6 with an enhanced suite of driver assistance systems (ADAS) such as Safe Exit Assist (SEA), Lane Following Assist (LFA), Highway Driving Assist 2 (HDA 2) and Remote Smart Parking Assist (RSPA), among others.
In its statement, Kia said that the EV6 forms the first part of Kia's transition to the new era of electrification under the new brand slogan, "Movement that inspires." Moreover, the EV6 marks the opening salvo for the brand's mid-to-long term strategy of making BEVs, plug-in hybrid electric vehicles (PHEV) and hybrid electric vehicles (HEV) comprise 40 percent of total sales by 2030.
Kia President and Chief Executive Officer Ho Sung Song noted that the latest offering, which will be produced in South Korea, "is the embodiment" of the new Kia.
"It is born to inspire every journey, through bold design, progressive engineering, innovative technologies, and exciting electric performance," Ho Sung Song said. "EV6 also represents the beginning of Kia's long-term commitment to sustainable mobility, accelerating the transition not only to clean transportation, but also products, materials and manufacturing."
The new Kia EV6 will go on sale in select global markets starting from the second half of 2021, with pre-orders beginning from March 30 in some markets.
Photos from Kia
Also read:
Kia reveals future plans for electrification
Kia launches Purple M venture for EV mobility