Lamborghini Aventador SVJ is the Ultimate Lamborghini V12 Supercar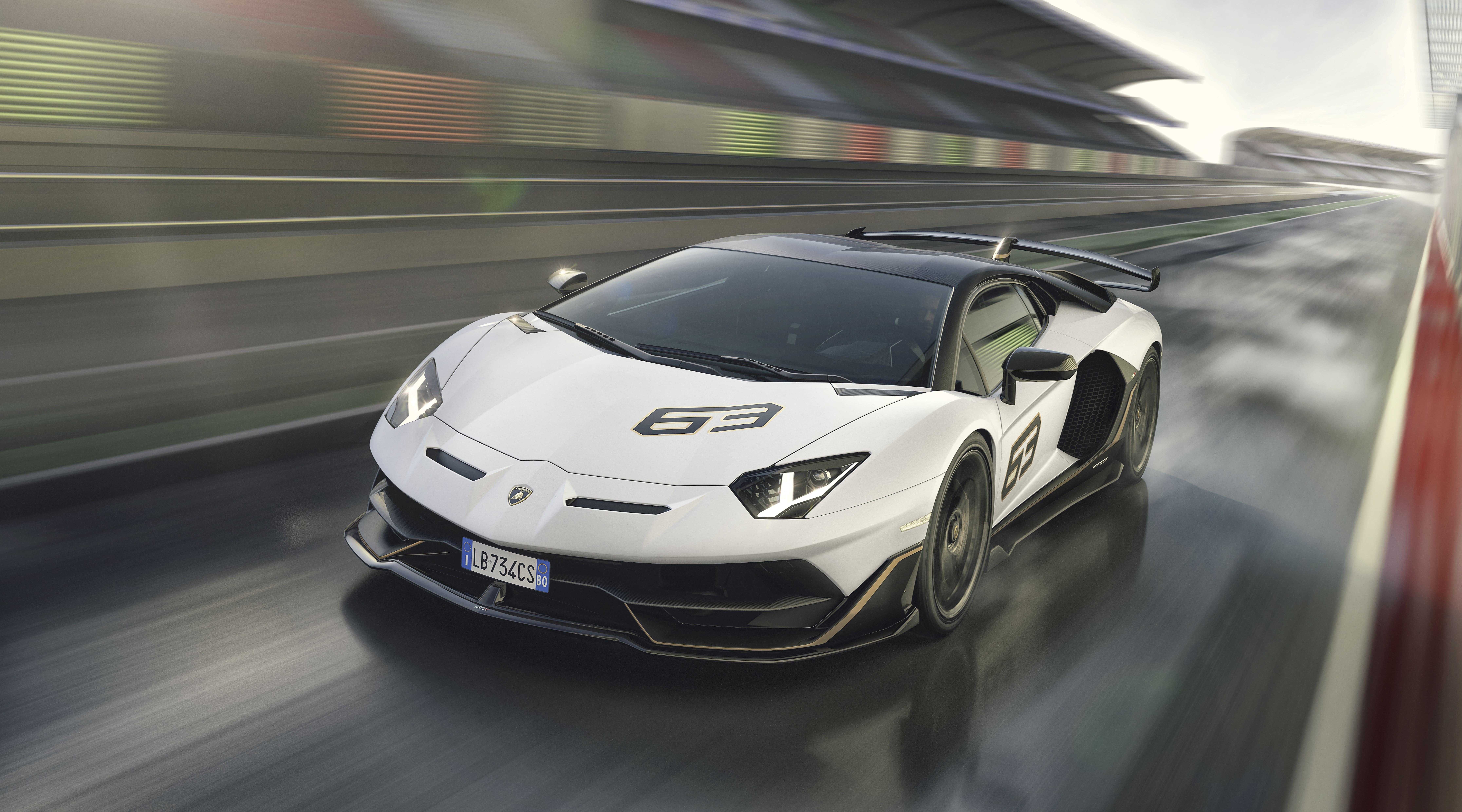 Automobili Lamborghini
has unveiled the
Lamborghini Aventador SVJ
, nearly a month after a camouflaged unit claimed the
Nürburgring Nordschleife lap record
as the
fastest production car
by completing the 20.6 km lap in six minutes and 44.97 seconds
.
According to the Italian carmaker, the SVJ in the latest Aventador model's name is short for
'Superveloce,'
which means 'superfast' in Italian, and
'Jota'
which denotes "its track and performance superiority."
"The Aventador SVJ is an innovative car and represents the absolute pinnacle of our super sports car product range," said Automobili Lamborghini Chairman and Chief Executive Officer,
Stefano Domenicali
. "The challenge to Lamborghini designers and engineers was to improve the purest essence of the Lamborghini super sports car, drawing on every inspiration from a space ship to a jet fighter: all the most exceptional examples of super-fast, super-athletic, aerodynamic superiority. The Aventador SVJ takes another step into the future, shaping the potential for super sports car development."
Designed to be the
most powerful series production V12-engined car
produced to date by Lamborghini, the SVJ has a power output of
770 hp at 8,500 rpm
and
720 Nm of torque at 6,750 rpm
. Combined with the SVJ's
dry weight of just 1,525 kg
, this gives the most extreme Aventador model a
weight-to-power ratio of 1.98 kg/hp
, acceleration times of
0 to 100 kph in 2.8 seconds
and from
0 to 200 kph in 8.6 seconds
, and a
top speed of more than 350 kph
. And then there's its braking distance of
100 kph to 0 in only 30 meters
.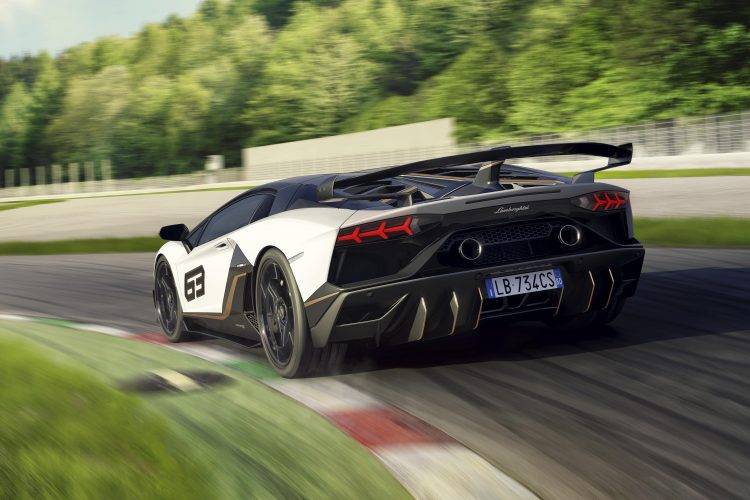 The SVJ isn't all about performance figures though as it has also been redesigned to
improve its downforce and aerodynamics significantly
compared to the Aventador SV, with
40 percent over both axles
and an
improved drag coefficient of -1 percent
, respectively.
Up front, a new front bumper with integrated side fins features a new air intake and highlights the inclusion of
Aerodinamica Lamborghini Attiva (ALA)
, Lamborghini's
patented active aerodynamics technologies
. The ALA system actively varies aero load to achieve high downforce or low drag, depending on dynamic conditions, using electronically-actuated motors to open or close active flaps in the front splitter and on the engine bonnet.
Bigger side air intakes and new front side fins reduce drag and improve overall cooling. An improved underbody aero design with vortex generators works in conjunction with the front diffusers and a newly-designed rear diffuser, together with divergent fins, contributes 30 percent to the total downforce improvement.
For the rear, a new high-mounted rear wing is produced entirely in carbon fiber and has been designed for best aerodynamic efficiency, based on a new air foil, an optimized ALA 2.0 system, and new side winglets that reduce turbulence while providing high downforce on the straights and high speed corners. Also present at the back are the high-mounted naked exhaust which saves weight due to its proximity to the engine, a lighter exhaust system, and a new omega-shaped rear bumper that incorporates a new diffuser.
Only 900 units
of the SVJ will be produced. Priced at
USD517,770 (over PHP27 million)
, customer deliveries of the Lamborghini Aventador SVJ will start
at the beginning of 2019
.