Latest Cab-Hailing App MiCab Seeks to Give Major TNVCs a Run for Their Money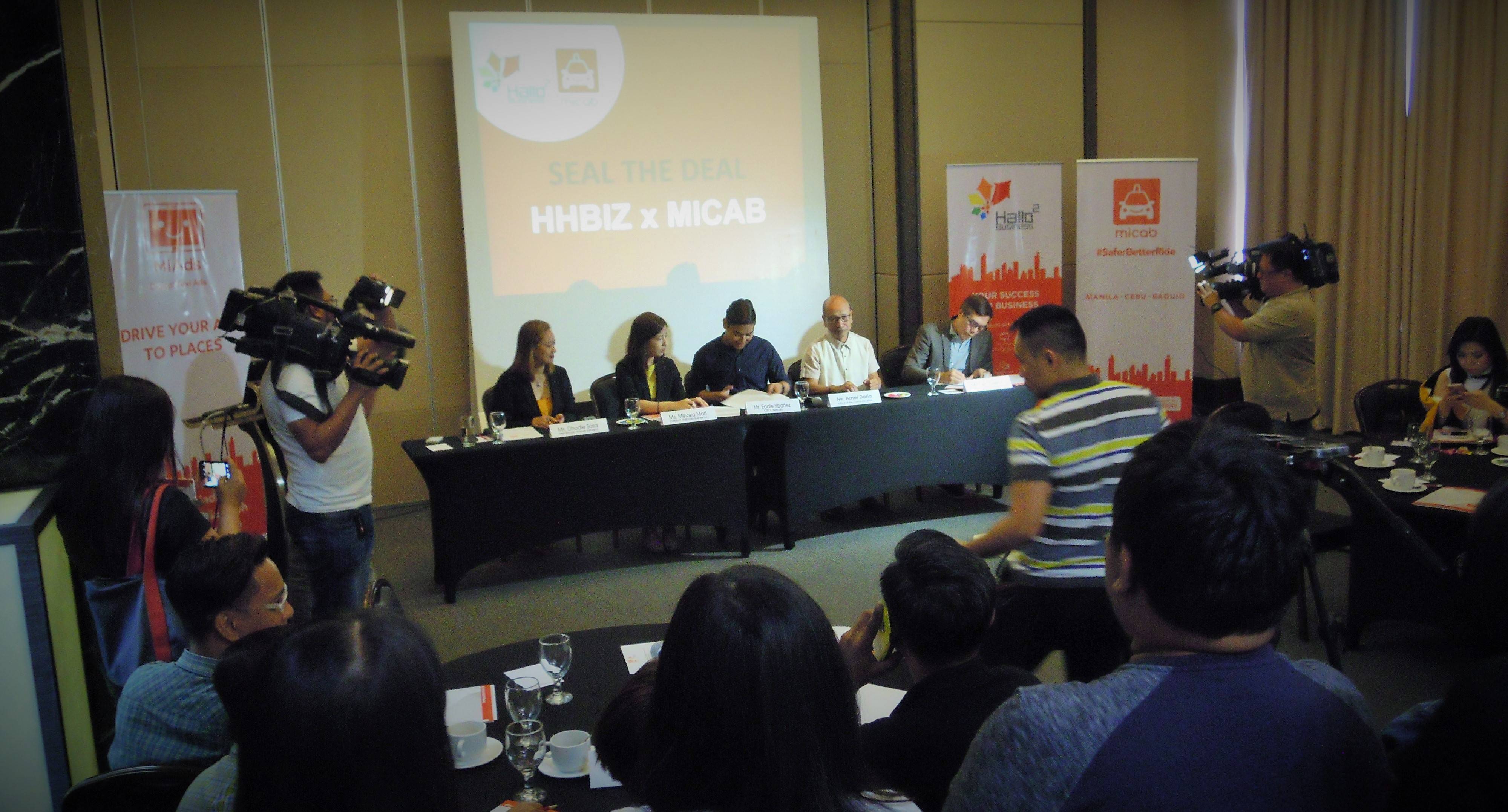 MiCab, a new cab-hailing app, announced its partnership with Japanese advertising company, Hallohallo Business Inc. to develop MiAds--Mobile Internet Advertising, pronounced as "My Ads"--a digital advertising platform that has the potential to help taxi franchises and owners keep up with the highly-competitive world of transportation network vehicle companies (TNVCs).
Using seven-inch, LTE-powered, Android-based tablets from Huawei, MiAds will deploy paid ads inside their partner cabs. A portion of the income from paid ads will go to the taxi drivers themselves.
MiCab allows passengers to hail taxis within a 1.5-kilometer radius and enjoy zero booking fees and no surge pricing even during peak hours, as these will be taken from the revenue generated by MiAds.
The partnership with Hallohallo Business Inc. grants MiAds the ability to sell inventories through advertising.
"MiAds will help businesses reach consumers in an unprecedented form of 'mobile advertising' here in the Philippines," said Eddie Ybanez, the CEO and co-founder of MiCab. "They'll be able to reach their target market wherever they are, when they are most open to hear from brands. And by helping enterprises, MiAds will keep MiCab affordable for consumers," Ybanez added, emphasizing the app comes with no booking fee and surge pricing commonly seen in other TNVC apps.
For businesses that want to advertise on the platform, MiAds offers speed, targeted reach, and interactive content that provide data-driven analytics for tweaking and enhancing their marketing strategies. Advertisement slots cost P500 per month for a 15-second ad that repeats in intervals of 5 to 7 minutes.
"We believe that MiAds is the future of advertising," said Mihoko Mori, president of Hallohallo Business Inc. "We see a lot of potential in the product and we want to use our distinct position to drive influence and make our ads matter to our audience. We recognize the opportunity of working with an innovative technology company such as MiCab to help businesses leverage on the digital advertising platform."
MiCab is available to download for free on Google Play and App Store. Interested parties may contact Hallohallo Business Inc. at info@miads.ph and at their Facebook page (Facebook.com/miadsph).