Look Out, White: Blue is the Trending Car Color of the Future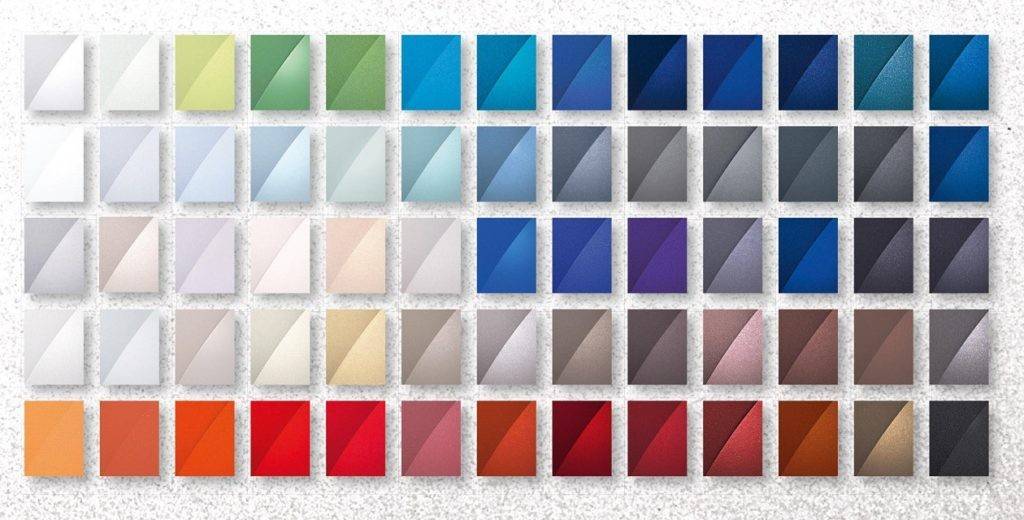 We all know that white is the most popular car color today, but that's about to change. More likely, you'll find a a deep blue hue called "Atomium Sky" on cars that you'll buy starting in the year 2022.
Head of Design for BASF Color Excellence Group Paul Czornij thinks that blue hues work subliminally for people "as a shade that connotes trust and loyalty." Moreover, it shares a similar, yet lighter hue to the digital lights that emanate from mobile devices--something that plays an integral role on how people work, play, communicate and organize their lives daily.
BASF's research on the up-and-coming colors are expected to influence vehicle models three to five years from now. And for this 2018, they've identified shades of gray and blue as the focal point of the color collection. However, the star of the color palette is Atomium Sky, "a deeply saturated blue with a medium coarseness that transitions to a softer, semi-opaque hue in longer grazing angles."
And it seems other design industry giants agree. PPG, an auto industry leader in automotive paints, coatings, and materials, backs BASF's prediction.
In an interview with CNET's Roadshow, Jane Harrington, head of the design group at PPG said: "The automotive industry [has to> pick their colors two to three years before they're actually in the market," Harrington said, adding that their future-trend research jibes with BASF's. "Blue is a [growing> trend we've seen from color popularity data," she said.
Other colors that can play significant roles are: "Kleur," a heavily saturated and vibrant red ithat will be popular on autonomous vehicles; "Gray Ambivalence" for Asia; and "Urbanist" for the European, Middle Eastern, and African (EMEA) regions.
BASF, a German chemical company and the largest chemical producer in the world, releases a collection of trending automotive colors annually. Their design team "searches the far corners of the global for inspiration", and can take about 18 months of research, travel and experimentation to come up with a definitive result to their study.