Lotus releases 20th anniversary-edition Exige Sport
To commemorate the Lotus Exige's 20th anniversary, an exclusive special edition of one of the world's most thrilling and vibrant sports car, the Exige Sport 410, has recently been unveiled.

Finished with a variation of vibrant new retro-inspired color, that possesses higher levels of standard equipment and an enhanced interior.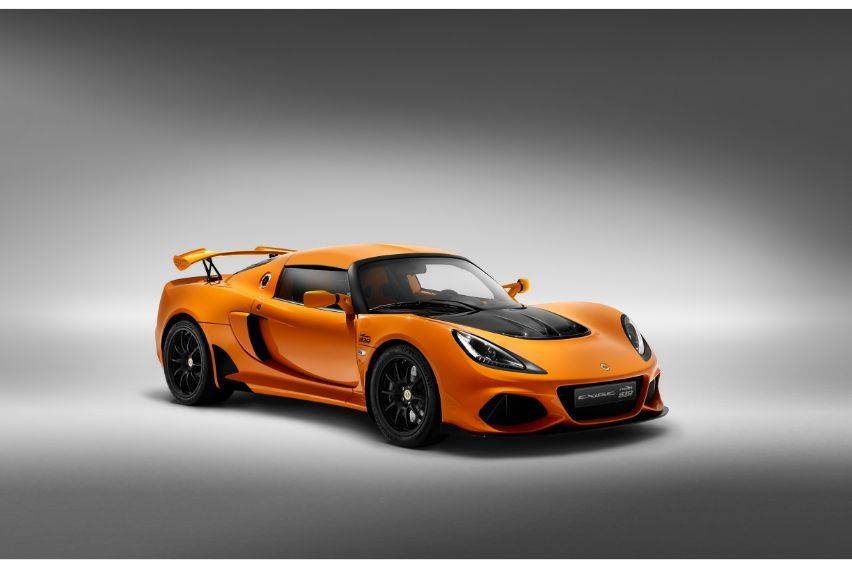 To note, the Lotus Exige was first launched in 2000. With a naturally aspirated 1.8 L Rover K series Inline-4 engine producing 177 horsepower. The two-seater Sports car has a Rear mid-engine and rear-wheel drive configuration supported by a six-speed manual transmission.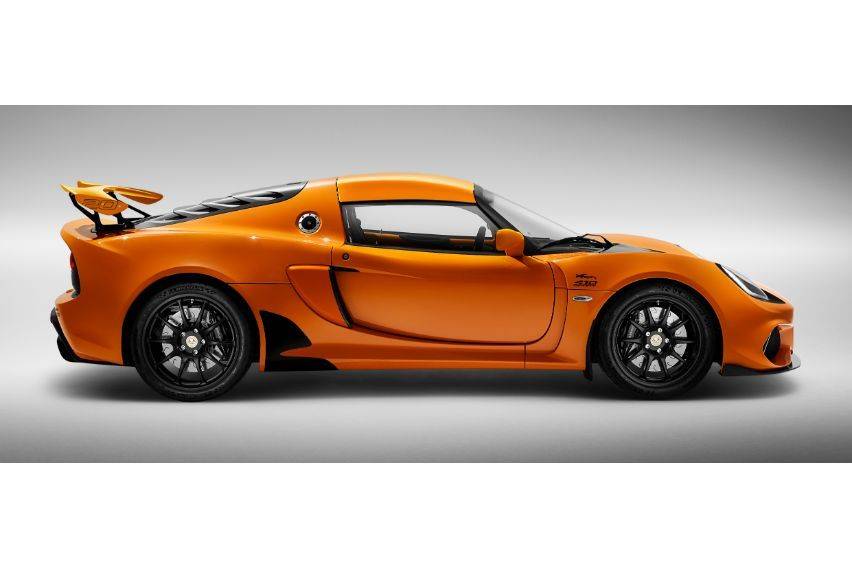 All exclusive versions come with upgraded exterior features honoring the Exige series 1. These are the body-colored roof, side air intake pods and rear wing, with the additional black 'Shark fin' stone chip protector ahead of the rear wheel. With a variety of different colored Alcantara trims and each seat is decorated with paneled stitching.

The unique '20th Anniversary' black silhouette logo marking a prominent image of the series 1 it is noticeable on the front wings above the side repeaters and also on the rear bumper, while inside it is also embroidered on the back of the seats and embossed on the car's 'build plaque'.

The special edition is available in three tailored exterior colors namely Chrome Orange, Laser blue and Calypso red. In addition, owners can also choose Saffron yellow (a color reminiscent of the original Norfolk Mustard Yellow), Motorsport black or Arctic Silver. The standard equipment consist of Nitron three-way adjustable dampers that aides in the overall handling of the vehicle, while the front splitter, front access panel and rear tailgate are all made from carbon fiber. With extra features fitted as standard like the DAB digital radio with Bluetooth, cruise control, ultra-lightweight forged alloy wheels and an Alcantara steering wheel added also are optional upgrades like carbon fiber sill trim, lightweight lithium-ion battery and titanium lightweight exhaust.



The price-tag of the exclusive Lotus Exige Sport 410 20th Anniversary is £79,900 (P4.1 million), which represents £5,412 worth of extras over the standard Sport 410. The first cars will be with customers in selected international markets later this year.