Production of Lotus Evija Begins Mid-Year in UK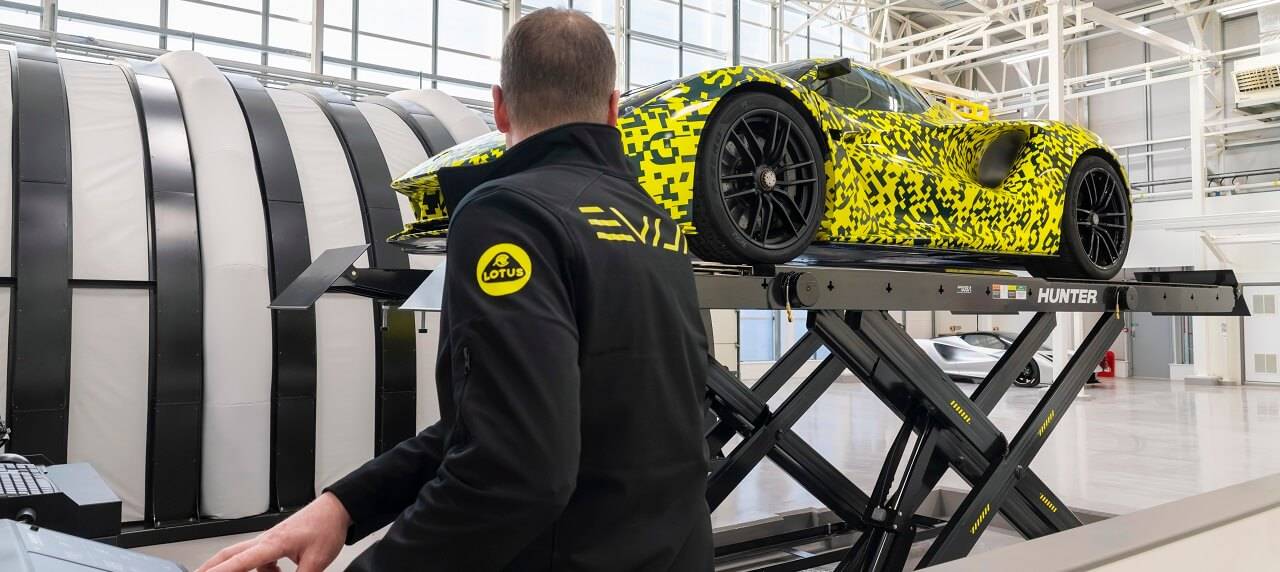 Lotus has announced that it is gearing up for the production of the new Lotus Evija electric hypercar, as the British brand finalizes its manufacturing facility in Hethel that will house the Evija's tooling and assembly for its entire limited run.
According to Lotus, the Hethel plant is built trackside, next to Lotus' historical 3.54-km circuit which has hosted private contests between many F1 legends including Ayrton Senna, Emerson Fittipaldi, Jim Clark and others.
Lotus plans to hand-build up to 130 examples of the Evija. All cars scheduled for the first year of production already have their owners awaiting their delivery. Series production and first customer deliveries of the all-electric two-seater will begin in the summer.
media.lotuscars.com

"This is now the newest car production facility in the world, and to witness it move from the drawing board to reality has been deeply satisfying," said Phil Popham, CEO of Lotus Cars. "It's testament to the commitment of all involved, and is the perfect sleek and high-tech production home for the Evija at our iconic Hethel headquarters."

"With our new factory ready, we are ahead of the pack in the emerging EV hypercar segment and 100-percent ready for some healthy competition," Popham declared proudly during the unveiling of the hall to more than 1,400 Lotus employees.

Upgrades and modification on the new Evija factory began in summer of 2019, with measures made to ensure that the work facility is "sleek and unobtrusive," yet versatile and reliable enough to "carry the necessary power, data and compressed air systems required to assemble the Evija."

As for the battery-powered speedster to be made onsite, the car supposedly delivers a staggering 1,973 hp, courtesy of four electric motors that push 493 hp each. This is enough to make the Evija EV the most powerful production series road car in the world. All those horses combined can funnel 1695 Nm torque.

In addition to these jaw-dropping numbers, the car can also go from 0- to 100 kmh in less than 3 seconds, and just needs another 3 seconds to hit 200 kmh. Moreover, the car can hit 300 kmh in under 9 seconds. Speed tops off at 322 kmh.

The 130 Lotus Evija electrics to be made represents the number of Lotus 'Types' introduced throughout the brand's storied 71-year-long history.

Zhejiang Geely Holding Group owns a 51 percent stake in Lotus Cars. Geely bought the stake back in 2017.
media.lotuscars.com