LTFRB Amends CPCs of Provincial Buses with EDSA Terminals, Routes of City Buses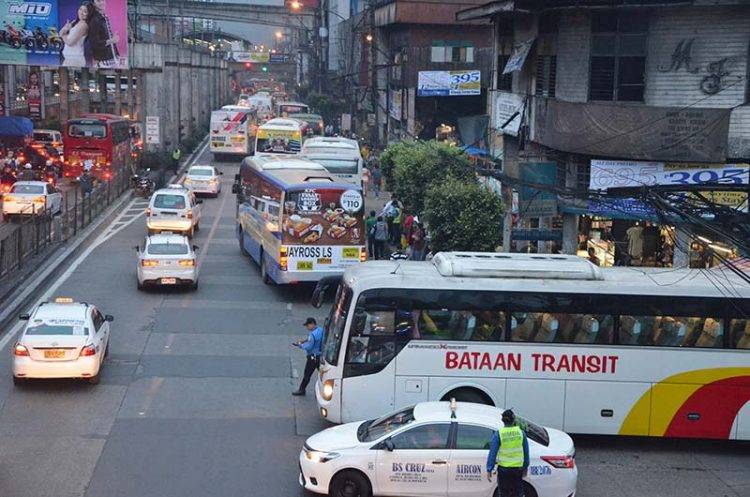 The Land Transportation Franchising and Regulatory Board (LTFRB) has issued Memorandum Circular (MC) 2019-031 which amends not only the certificate of public convenience of all provincial buses from the north and south of Metro Manila with terminals along EDSA, but the route of all city buses as well. 
Already known to the public is the LTFRB's push for all provincial buses from the north of Metro Manila to terminate at the interim terminal in Valenzuela while those from the south will end at either the interim terminal in Santa Rosa, Laguna or the Parañaque Integrated Terminal Exchange (PITX), ostensibly to remove all public utility bus terminals along EDSA to "help decongest the worsening traffic situation...and to rationalize the establishment of the said PUV ITX (Public Utility Vehicle Integrated Terminal Exchange)."
Under the MC, the LTFRB hopes to add more terminals to the list. According to the LTFRB, the government is already working on what will be known as the Taguig City Integrated Terminal Exchange (TCITX) while potential integrated terminals have also been identified in the former Pandacan Oil Depot in Manila and in Ciudad de Victoria in Bocaue, Bulacan.
The MC also directs all buses provincial buses coming from the north with terminals along EDSA are temporarily amended to end at the Valenzuela interim terminal. Furthermore, those coming from South Luzon, Visayas, and Mindanao with terminals in Cubao, Quezon City will end at the Santa Rosa interim terminal while those with terminals along EDSA in Pasay City will end at the PITX, "save for other integrated terminals that may be established and accredited consistent to the standards set forth in the existing policy of the Board."
Affected provincial buses will also have a 'window time'--to be determined by the Metropolitan Manila Development Authority (MMDA)--during which they can traverse EDSA to reach their respective terminals. 
For provincial bus terminals outside of EDSA, it's still business as usual except their buses can only access EDSA during the aforementioned 'window time' although they may cross EDSA "anytime of the day."
As for the city buses, their routes have also been amended as their end points have been extended to the Valenzuela interim terminal in the north and either the Santa Rosa interim terminal or the PITX in the south. The LTFRB explained though that the fares of the affected buses "by reason of shortening or extending their routes shall correspond to the actual distance per kilometer as authorized by this Board."
Lastly, the LTFRB clarified that the provisions stated in the MC "shall only take effect upon the closure of all public utility bus terminals along EDSA by the concerned Local Government Units, and the establishment and accreditation of the identified Interim Terminals."
So, to sum it all up, it's still business as usual...for now at least.