Luzon Now under 'Enhanced Community Quarantine'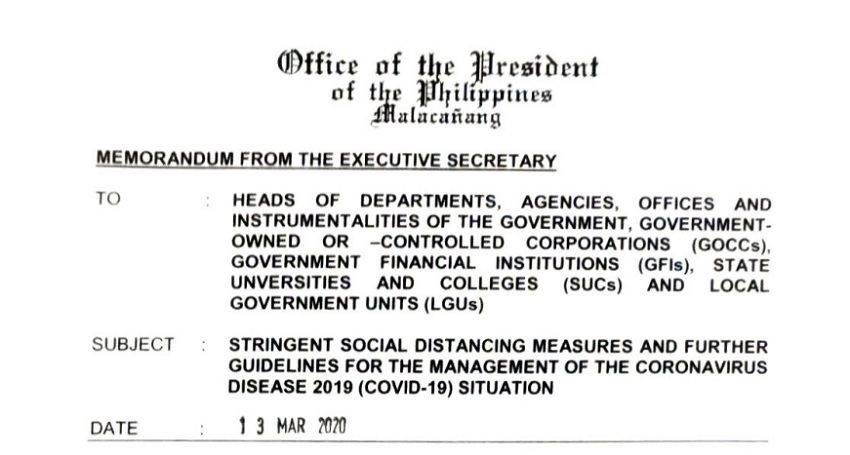 President Rodrigo Duterte on Monday, March 16, released a new set of guidelines to control the coronavirus disease 2019 (Covid-19). Titled 'enhanced community quarantine,' the new method seeks to implement tougher restrictions and expand the supposed 'Metro Manila lockdown' to the entire island of Luzon, where an estimated 57 million people reside.

Under the new memorandum signed by Malacañang, the 'enhanced community quarantine' calls for the "strict" home quarantine in all households, suspension transportation, regulation food and essential health services, and heightening of uniformed personnel's presence to enforce quarantine procedures.

The new measure takes effect from 12:00 am of March 17, 2020 until 12:00 am of April 13, 2020.

Presidential Spokesperson Salvador Panelo bared the news, explaining that people should refrain from travel unless for "medical and humanitarian reasons."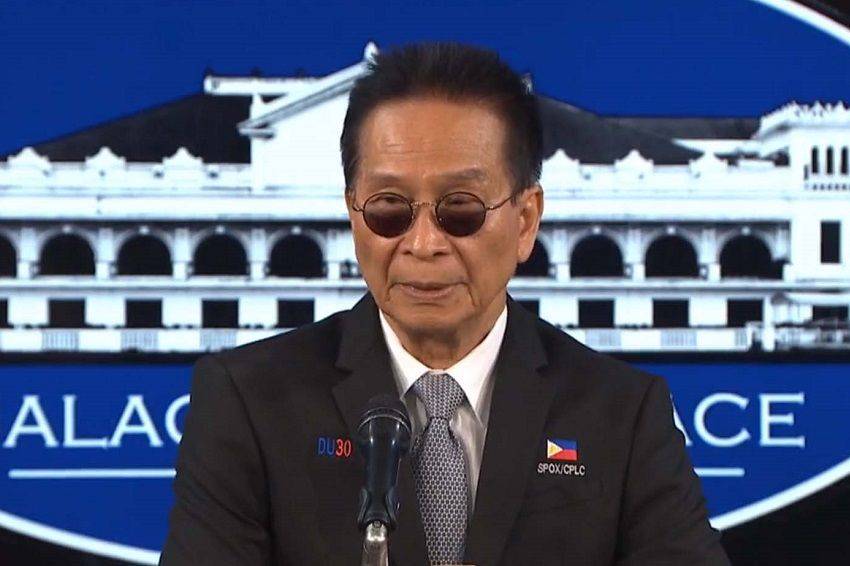 The Department of Transportation provides a more detailed view of the plan in a recent Facebook post. Below are the eight points of 'enhanced community quarantine' enumerated.



MRT-3, LRT-1, LRT-2, and PNR shall suspend its operations;


Operations of land transport modes such as public utility buses, jeepneys, taxis, Transport Network Vehicle Service (TNVS), FX, UV Express, Point-to-Point (P2P) buses, and Motorcycle Taxis shall be suspended;


The DOTr aviation sector shall let foreigners depart (outbound) from the Philippines within 72 hours upon the effectivity of the Enhanced Community Quarantine;


Airport operation shall be limited to outgoing flights carrying foreigners and tourists. Filipinos are not allowed to go outside the country;


Inbound flights will only be for repatriating Filipinos;


Land, air and sea travel of uniformed personnel for official business, especially those transporting medical supplies, laboratory specimens related to the COVID-19, and other humanitarian assistance, shall be allowed;


Only 1 (one) person per household is allowed to go outside their homes to buy basic necessities. Use of private vehicles for this purpose shall be allowed; and


Media vehicles and reporters shall be allowed to travel within the community quarantine area, provided that they secure a special media pass from the PCOO.


Panelo adds that the lockdown does not mean that the entry of food and other supplies will be halted.
"
Hindi natin hihintuin ang pagpasok ng
food supply
kasi mahalaga 'yun e
and most likely
siguro hindi dapat saraduhan ang mga
grocery,
ang palengke
." Panelo said.
Sunday, March 15, marked the beginning of the
month-long 'lockdown'
implemented by the Philippine Government to curb the spread of the dreaded disease from China.
Also Read: