Mazda PH launches Mazda3 and MX-5 100th Anniversary Special Edition models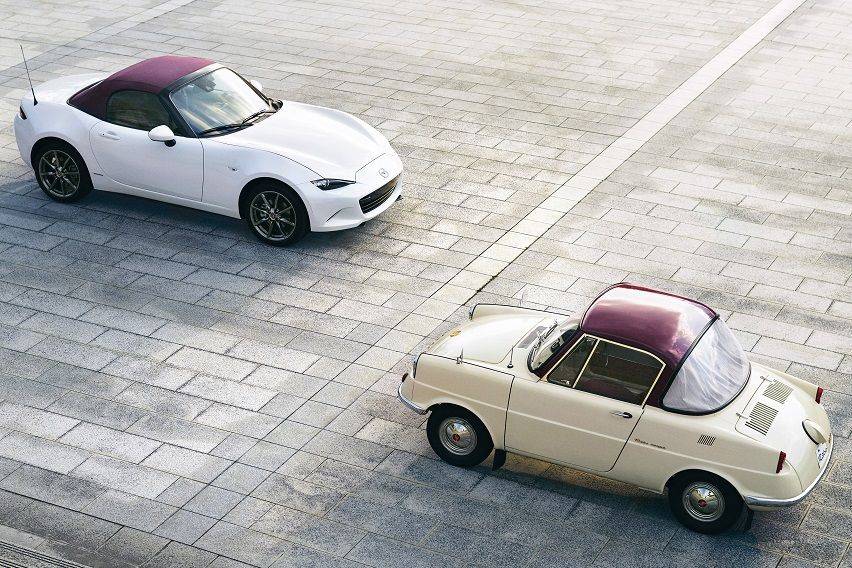 Japanese automaker Mazda is making its centennial anniversary memorable in the country as it launches limited-editions of the Mazda3 and MX5 to commemorate the latest milestone for the brand.
Mazda Philippines said that they will only be releasing 15 Mazda3 units and two dozen Mazda MX-5 100th Anniversary Special Edition. These are a part of the 700 units that will be produced and sold around the world.
It was around middle of this year when Mazda revealed the anniversary edition models in North America.
The said models, which are retailed on a limited fashion to mark the historic milestone, were inspired by the R360 Coupe—Mazda's first passenger car model.
These two models wear a Snowflake White Pearl finish with red seats and floor carpets (a two-color retro motif) to represent the brand's "Never Stop Challenging."
Mazda Philippines president and CEO, Steven Tan said that the Japanese automotive marque has remained true to its promise to make vehicles "that defy convention."
"As we celebrate a century of manufacturing, design, and engineering expertise, we also would like to thank our customers by letting them commemorate this milestone with us." Tan said.
"By making these 100th Anniversary Special Edition models available in the Philippines, Mazda acknowledges the passion of our loyal customers. We wish to thank them for allowing us to create unique products that continue to brighten their lives," he added.
A special Mazda 100th Anniversary Logo—which merges the original corporate logo layout of Toyo Cork Kogyo and today's modern Mazda wing brand symbol—is embossed on the seat headrests, the wheel center caps and the key fobs of each commemorative model.
Aside from that, a Mazda 100th Anniversary badge is also seen on the fender wings and floor mats.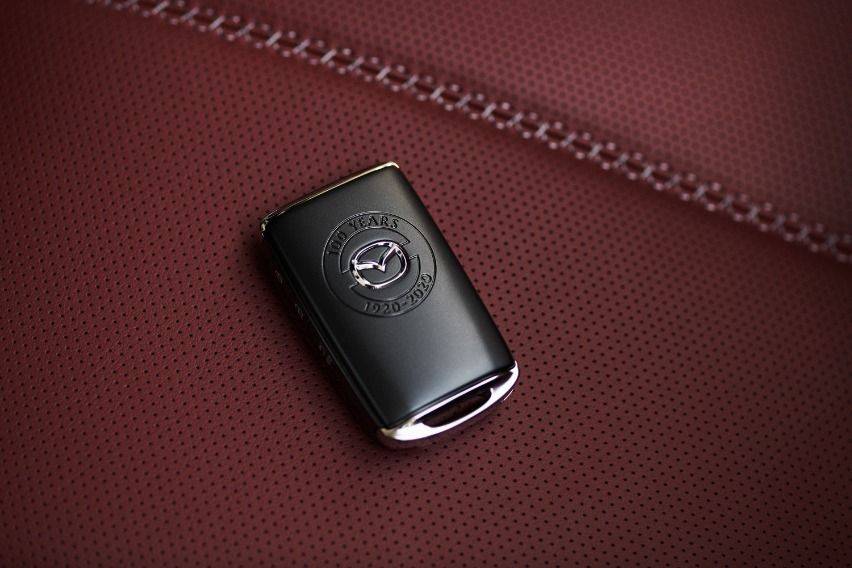 With these commemorative details, owners will surely be reminded of Mazda's rich heritage and its long-time commitment to contribute to the world through engineering.
Only 700 units of various 100th Anniversary Special Edition Mazda models will be produced and sold around the world. With the coming arrival of 15 Mazda3 and 24 Mazda MX-5 commemorative models in the Philippines, the privileged few who will revel in the honor of celebrating a century of engineering innovation, design heritage, and driving passion with Mazda will surely be rewarded with a stunning collector's masterpiece that is a hundred years in the making.
The Mazda3 100th Anniversary Special Edition sports white interior trims and high-gloss black wheels to further set it apart from other variants.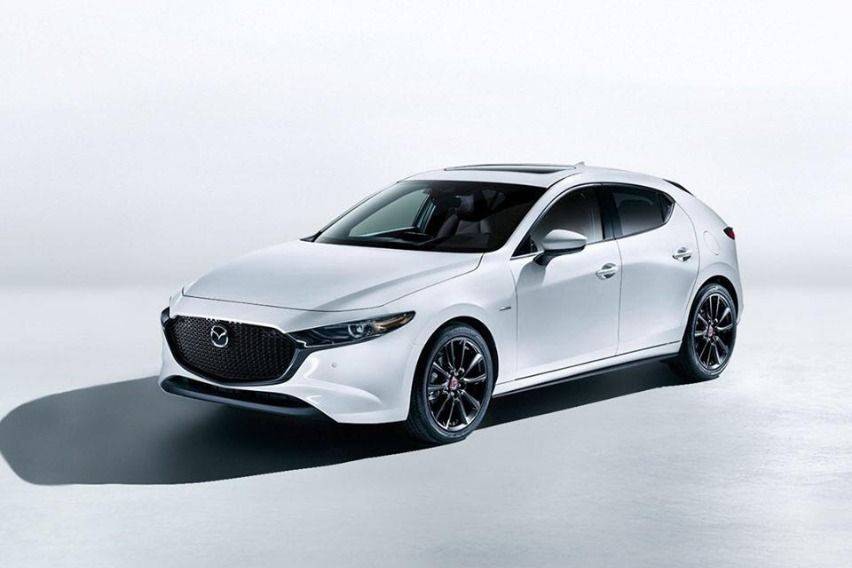 Currently, the Mazda3 has sold more than 6 million units worldwide since 2003, and has more than 20,000 units rolled out in the country. The said model earned the World Car Design of the Year Award for 2020, and best represents Mazda's Evolved Kodo: Soul of Motion design language.
The fourth local version of the Mazda3 was unveiled August 2019. It's pricing starts at P1.295 million for the Mazda 3 1.5-liter Sedan Elite, Next to it is the Sportback Elite at P1.32 million.
The Mazda3 Premium variants are priced at P1.495 million (Sedan) and P1.51 million (Sportback). The priciest of the fleet is the Mazda 3 2.0-liter Sportback Speed, which has a price tag of P1.59 million.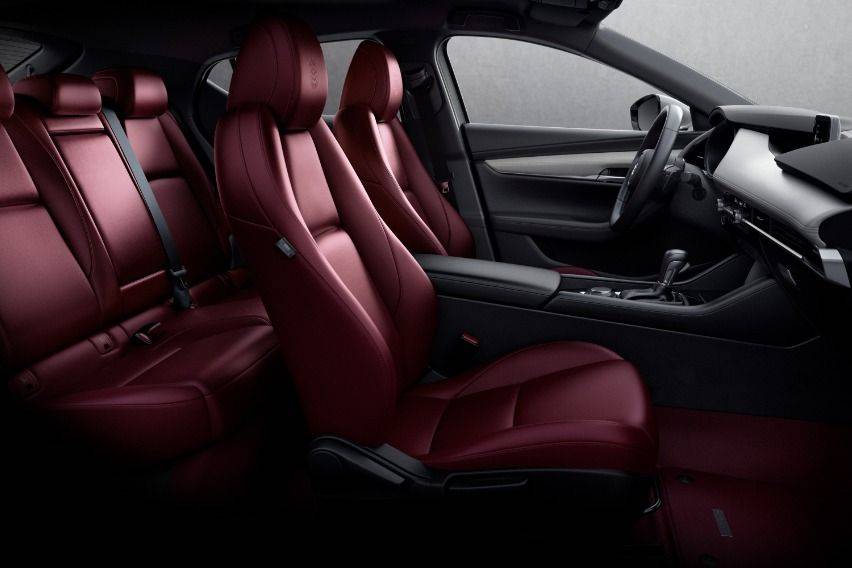 On the other hand, the Mazda MX-5 has been the brand's symbol of pure unadulterated driving.
Since its inception back in 1989, the MX-5 has sold out more than 1 million units, thereby being one of the most popular roadsters in the world.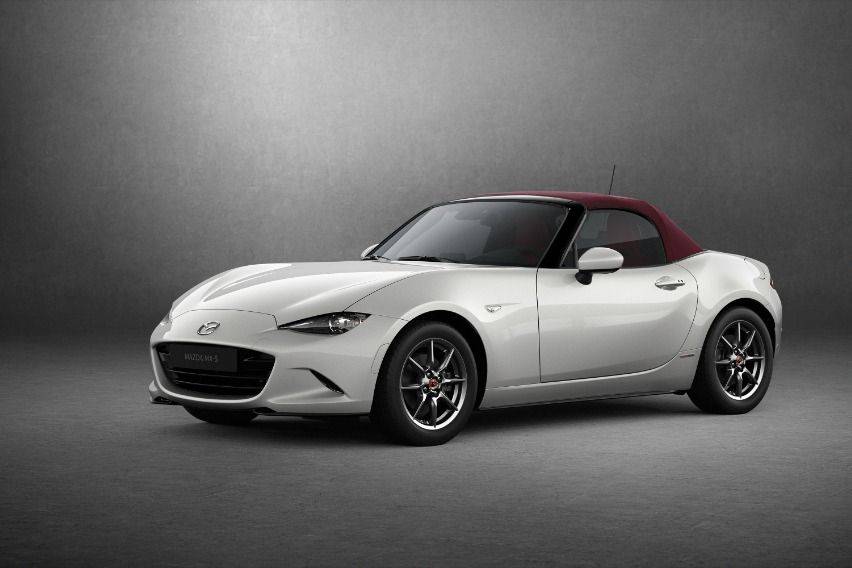 It has earned the accolades World Car of the Year and World Car Design of the Year in 2016, which is a milestone since it is the first model in the World Car Awards' 16-year history that earned both awards on the same year.
Back in July last year, Mazda Philippines announced the availability of the Mazda MX-5 30th Anniversary Edition. The the two-door open-top is covered with the exclusive Racing Orange and unique set of commemorative fixtures and is pegged at P2.990 million.
To pay homage to the Mazda R360 Coupe, the MX-5 100th Anniversary Special Edition wears the same Snowflake White Pearl finish and Cherry Red Soft Top fabric. It also showcases its rarity with the anniversary logo on the special edition MX-5's Red Nappa Leather seat headrests and key fobs, on its front fenders and mattings
The Mazda3 Anniversary Special Edition is priced at P1.57 million with an optional Mazdaspeed body kit for P75,000. The Mazda MX-5 100th Anniversary Special Edition will be available as an open-air Soft Top with automatic transmission (P2.335 million) and retractable Fastback with either a manual transmission (P2.39 million), or an automatic transmission (P2.48 million).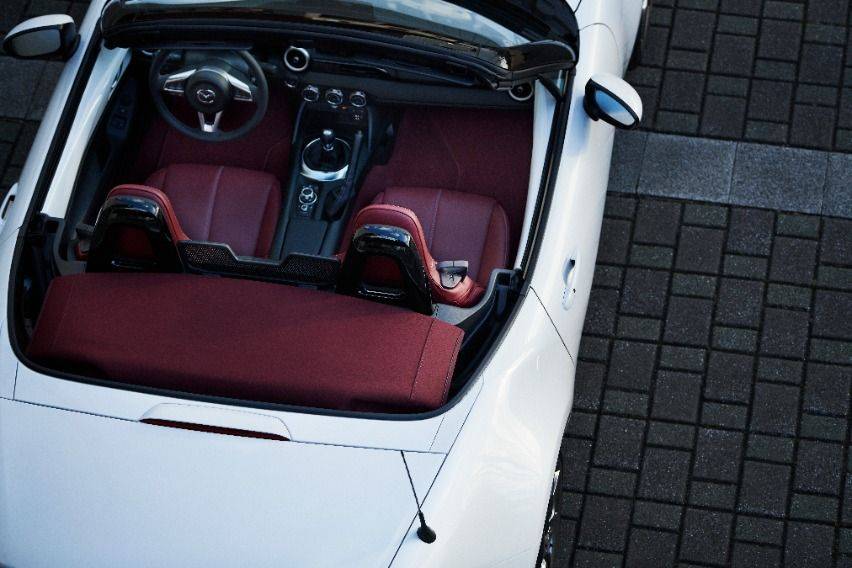 Bermaz Auto Philippines, Inc. is the exclusive distributor of Mazda vehicles and parts in the Philippines. Mazda Philippines's after-sales service record has been ranked number 1 in the industry in the 2016 and 2019 J.D. Power Customer Service Index Study.
There are 20 Mazda 3S dealerships located across the Philippines and Metro Manila–Mazda Greenhills, Mazda Pasig, Mazda Quezon Avenue, Mazda North EDSA, Mazda Makati, Mazda Alabang, Mazda Cavite, Mazda Sta. Rosa, Mazda Pulilan, Mazda Pampanga, Mazda Dagupan, Mazda Cabanatuan, Mazda Tarlac, Mazda Negros, Mazda Cebu, Mazda Iloilo, Mazda Cagayan De Oro, Mazda Davao, Mazda Butuan and Mazda General Santos.
Photo/s from Mazda USA, Mazda Philippines
Also read:
Mazda PH uncovers limited-run Mazda3 edition100
Celebrate Mazda's 100th year with a P100k savings promo
Mazda Bags Most 2020 IIHS "Top Safety Pick+" Awards Among Car Makers