Meet Ducati's Most Powerful and Advanced Motorcycle: The Superleggera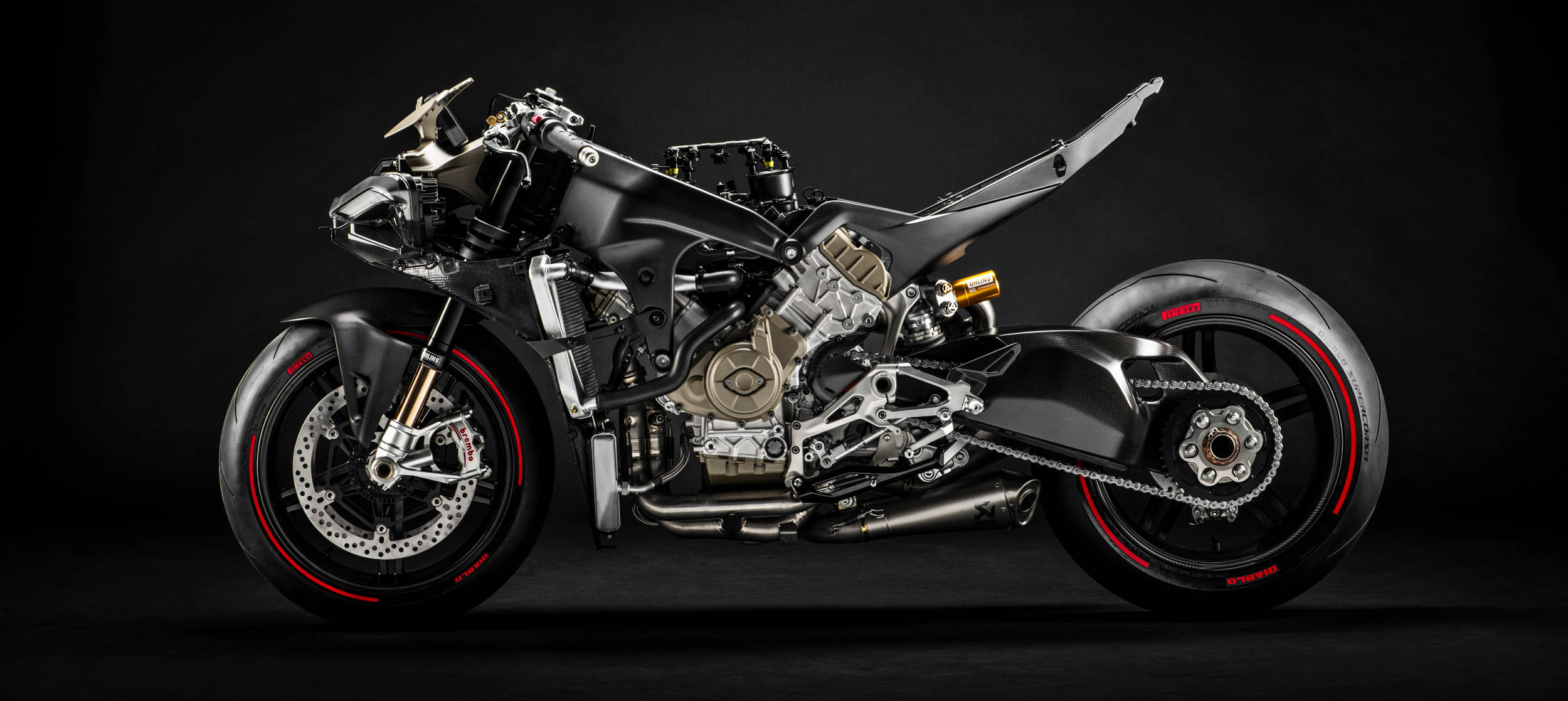 Brace yourself for Ducati's most powerful and technologically-advanced production Ducati ever built: the Panigale V4. Now called the Superleggera, there will only be 500 of these street-legal motorcycles produced by the Borgo Panigale manufacturer (ever).
https://motorsportsnewswire.com/
The Superleggera is a dream come true for Ducati. For a long time, the company has always dreamt of "pushing back the limits of engineering, attention to detail and motorcycle design", and the Superleggera represents the Bolognese company's "greatest masterpiece in terms of engineering, performance and design".
Currently, the Superleggera is the world's only street-legal motorcycle. Light and lithe, it has around 7 kg weight reduction, thanks to the composite materials used for its chassis.
Its Desmosedici Stradale R engine is also lighter and more powerful than ever. Its Akrapovič exhaust can deliver no less than 224 CV in road-legal configuration. That figure rises to 234 CV when fitted with the titanium Akrapovič exhaust for track use.
It also borrows the aerospace industry's most advanced techniques (tomography, ultrasound inspections, and thermography) to test the level of its ride quality and safety standards.
The Superleggera also shows an outstanding level of performance. Ducati's official tester, Alessandro Valia, took the motorcycle for a ride around the Mugello circuit in 1:52:45. It was less than two seconds from the lap time of Panigale V4 R SBK's--winner of the 2019 Italian Motorspeed Championship (CIV).
Its power-to-weight ratio is a record-breaking figure for a road-legal sports bike: 1.41 hp/kg. When its Racing kit is mounted and its track configuration raised to 234 hp, its weight drops to to 152.2 kg. This raises the power-to-weight ratio to 1.54 hp/kg.
https://motorsportsnewswire.com/
Ducati has also modified the chassis dimensions by increasing its swingarm's length. The result of this change is exceptional deceleration power, sharper and faster lines riding out of corners and leaning down into corners.
Many parts of the car are made from carbon fiber. They are formed into shapes to maximize its aerodynamic power, allowing the vehicle to surpass (and even exceed) the current MotoGP bikes today.
Meanwhile, its 'biplane' aerofoils has a 50 kg at 270 kph downforce--20 kg more than the aerofoils fitted on the Panigale V4 MY20 and V4 R. This gives it the added the advantage of improving acceleration and increasing brake stability.
The Superleggera bikes will be officially rolled out in June 2020 at the rate of 5 bikes per day. You can learn more about it by visiting this site: https://www.ducati.com/us/en/home
Also Read:
https://www.carmudi.com.ph/journal/uk-starts-selling-2020-ducati-panigale-v4/ https://www.carmudi.com.ph/journal/ducati-panigale-v4-25-anniversario-916-goes-to-auction-for-charity/