Mercedes-Benz developing Vision EQXX as part of brand's electrification
Mercedes-Benz is getting ready to go all electric by the end of the decade, if market conditions allow.
To achieve that, the Three-Pointed Star has the Vision EQXX, an electric car that aims to have a range of more than 1,000 kilometers, in the works.
With a target figure of 6Kwh per 100 kilometers at normal highway driving speeds, the Vision EQXX is being developed by experts from Mercedes-Benz's F1 High Performance Powertrain division (HPP).
The world premiere of the car will be in 2022, MB added. Technological advances made with Vision EQXX will be adapted and applied for potential use in new electric architectures.
Also part of Mercedes-Benz's EV goals are: the launch of three EV architectures, the installation of battery cells with capacities of 200 Gigawatt hours upward, plans to build eight Gigafactories, and enter partnerships for development and production of battery cells in Europe.
The German carmaker also plans to acquire YASA, a specialist in axial flux motors, and to build 530,000 AC and DC charging points worldwide.
In 2025, Mercedes-Benz said it will launch the EV building blocks: MB.EA, AMG.EA, and VAN.EA.
MB.EA will cover all medium to large size passenger cars with a scalable modular system. AMG.EA will be a dedicated performance EV platform.
VAN.EA will be the base of electric vans and light commercial vehicles.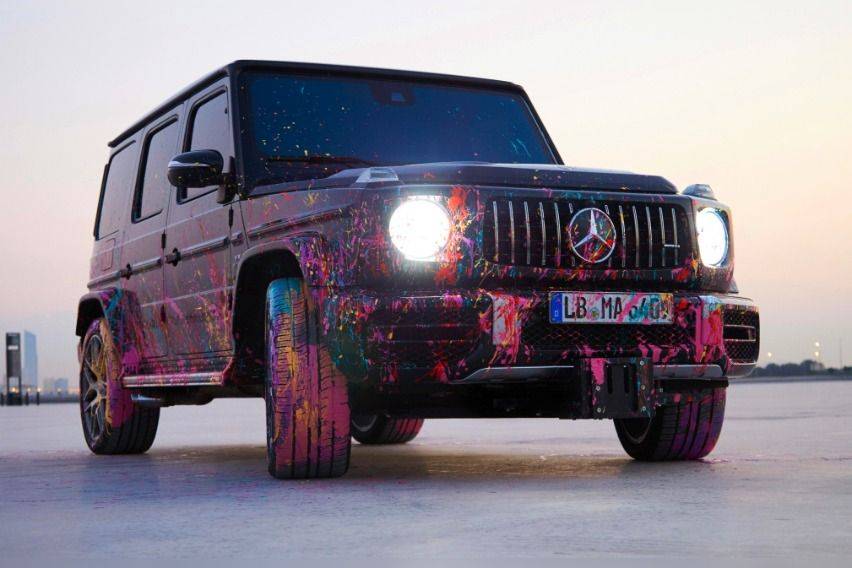 MB said it will build eight Gigafactories for producing cells, together with its partners around the world. This is after the already planned network of nine plants dedicated to building battery systems.
Next-generation batteries will be suitable for use in more than 90 percent of all Mercedes-Benz cars and vans, while being "flexible enough to offer individual solutions to all customers."
With regard to cell manufacturing, Mercedes-Benz intends to team up with new European partners to develop and efficiently produce future cells and modules.
As part of its charging network expansion plans, Mercedes-Benz said it is working with Shell for that venture. Customers will get enhanced access to Shell's Recharge network consisting of over 30,000 charge points by 2025 in Europe, China, and North America.
The German automaker is also planning to launch several premium-charging sites in Europe, which will offer a "bespoke charging experience with top-notch facilities."
Photos from Mercedes-Benz
Also read:
Mercedes-Benz EQS production underway at Factory 56 in Sindelfingen
Mercedes-Benz to plug AMG as electric, youthful brand
Mercedes-Benz shows the upcoming SL's 'modern' interior
Featured Mercedes-Benz Cars
Mercedes-Benz Car Articles From Zigwheels