Mini Cooper Releases New Convertible Variant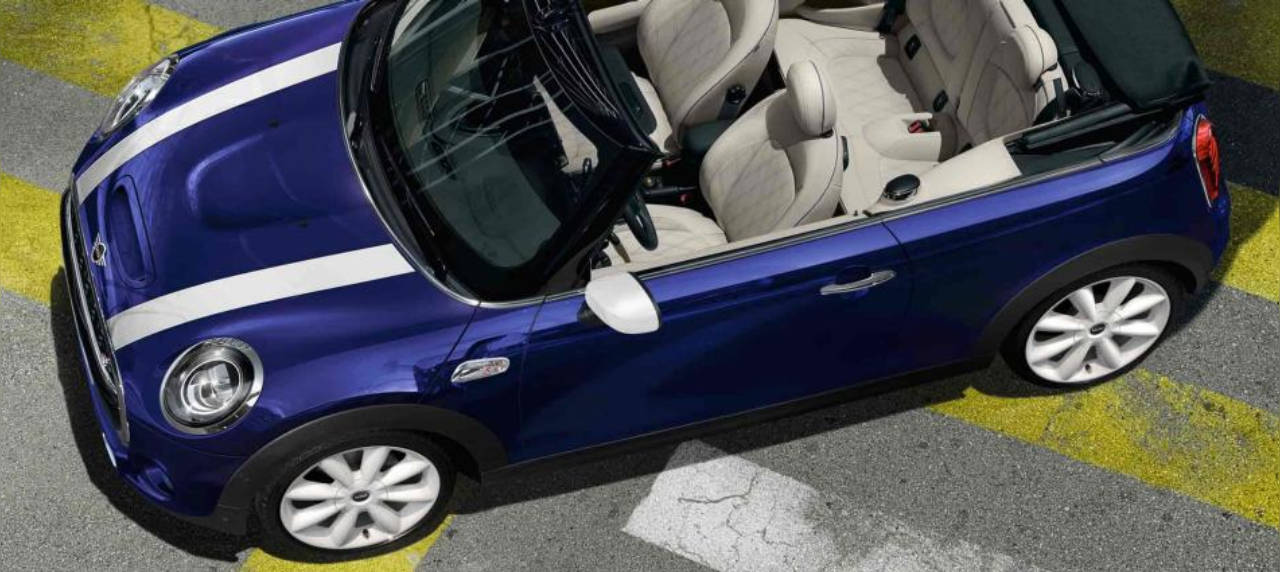 Despite the cold weather, British automotive marque Mini is dropping the top down on their newest special edition car: the Mini Cooper Convertible Sidewalk edition. The new Mini Convertible Sidewalk edition is more than just a small car with the top down. The limited edition Mini is a highly equipped, special edition Mini that will only run for a limited time. Engine-wise, the Convertible Sidewalk shares the same powertrain with the other Convertible models. The Convertible Sidewalk can be equipped with any of the two Mini Convertible engines: a 1.5 liter 3-Cylinder engine that makes 134 hp and 22 Nm of torque, or a 2.0 liter 4-Cylinder turbocharged engine that makes 189 hp and 280 Nm of torque. Both engines come mated with a 7 speed Steptronic dual clutch automatic transmission. Mini utilizes a precision-tuned electronic gear shifting system that allows you to shift gears seamlessly.
@ https://www.mini.com/

The exterior of the Convertible Sidewalk is slathered can be ordered in six different colors, White Silver, Moonwalk Grey, Thunder Grey, Enigmatic Black, Midnight Black, and a new exclusive shade called "Deep Laguna" blue, complete with model specific patterned hood stripes with contrasting edges. The included "Sidewalk Chili" equipment package also adds LED headlights and fog lights, automatic climate controls, an ambient interior lighting package, a height adjustable front passenger seat, additional storage, and driving modes. The Convertible Sidewalk is also equipped with 17-inch Scissor Spoke two tone wheels, and the brushed aluminum sill plates bear the name "Sidewalk."
@ https://www.mini.com/

The automatic folding fabric roof top has specifically been redesigned for the Convertible Sidewalk variant. The fabric top is woven with an arrow patter, and the Z-folding mechanism operates in three different stages. You can have it all the way up, all the way down, or halfway at "sunroof" to let a little breeze in. The folding top operation fully opens or closes in exactly 18 seconds flat, even at speeds of up to 30 km/h.
@ https://www.mini.com/
@ https://www.mini.com/

The interior of the Convertible Sidewalk is upholstered in Mini Yours anthracite colored leather, complete with braided Petrol piping and Energetic Yellow stitching.
@ https://www.mini.com/

There will be a total of 150 models of the Convertible Sidewalk that will be released in the UK, and pricing starts at £34,215 (Php 2.275 million). We just hope that Autohub Group of Companies, those who brought the European brand in the Philippine, can also bring the Convertible Sidewalk in the country, as the production will begin this March.