Mitsubishi L300 boosts MMPC sales for Sept.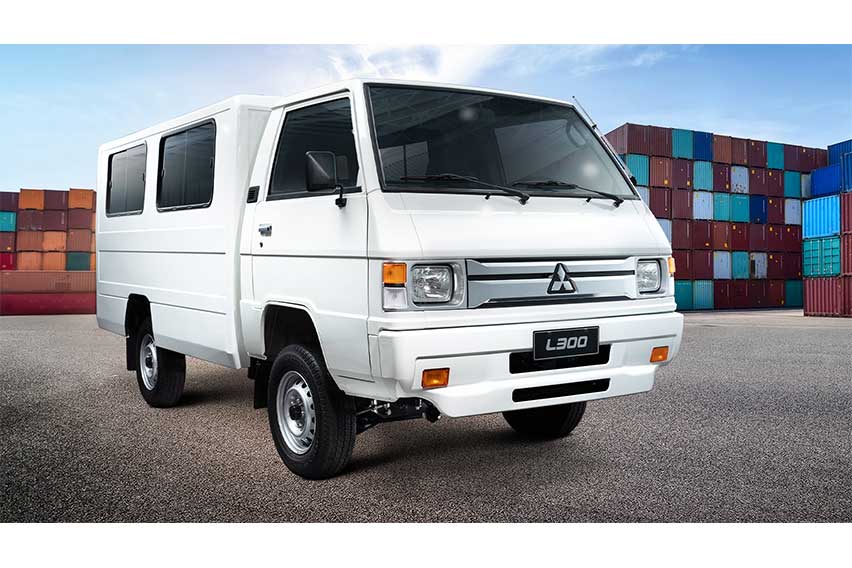 Mitsubishi Motors Philippines Corporation's (MMPC) ever-reliable commercial vehicle managed to register a 158-percent sales increase for the month of September, reflecting a total of 1,038 units sold.
The Mitsubishi L300 finished the month strong by topping its previous month's performance by 636 units.
Meanwhile, MMPC's best-selling MPV, the Mitsubishi Xpander, followed suit with a 153-percent sales growth with 630 units sold.
Other models also fared well. The Mirage and Mirage G4 sold 470 units followed by the Mitsubishi Strada with 455 units and the Mitsubishi Montero Sport with 325 units for the month of September.
Overall, MMMPC's September sales totaled 2,918 units with the majority of the numbers coming from the trusty LCV.
The local arm of the Japanese automotive brand generated a 107-percent sales increase achievement for the month of September.
"We are very thankful for the strong September sales that we were able to achieve. We appreciate the continuous support that we secure from our customers. MMPC would like to commend its dealer network for the solid performance and strong partnership that they provide. We aim to sustain the momentum towards the end of the year," said MMPC President and CEO Takeshi Hara.
Drawing more customers to buy Mitsubishi vehicles is the brand's ongoing year-end special promo that provides easy all-in low down payment plans for its top-selling products.
The Mitsubishi Mirage GLX CVT variant can be had with a low down payment offer of P28,000 while the Mitsubishi Xpander Cross A/T variant can be had with a down payment offer as low as P78,000.
On the other hand, those looking to drive home a Mitsubishi Montero Sport or a Mitsubishi Strada GLS 2WD A/T variants can take full advantage of its low down payment offer of P168,000 and P88,000, respectively.
The Mitsubishi L300 can and chassis with FB body and dual AC can be had with an P88,000 low down payment offer.
MMPC encourages interested customers to visit its website for more information.
Photos from Mitsubishi
Also read:
Looking for a Mitsubishi L300? You might want to take a look at these, too
Mitsubishi L300: The old vs. the new
Mitsubishi opens two new dealerships under Global Excellence Motors, Inc.