MMDA Investigating Viral Video of Motorists Not Giving Way to an Ambulance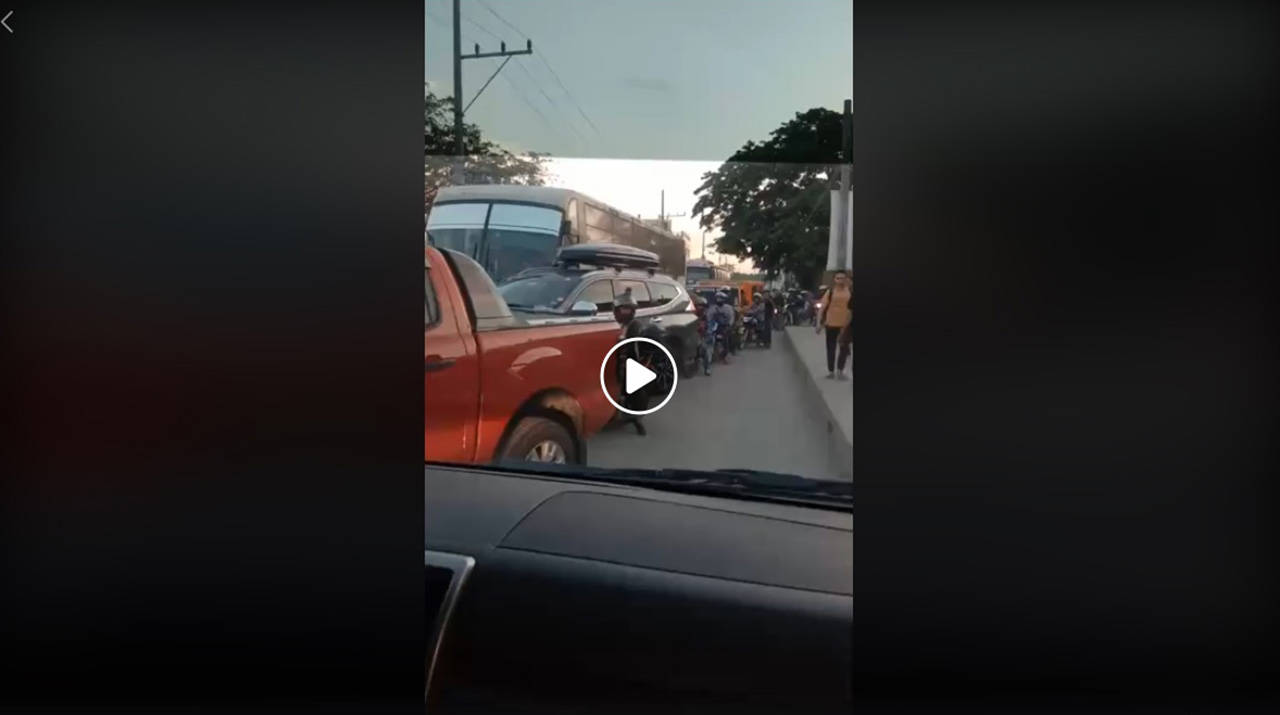 The Metropolitan Manila Development Authority (MMDA) is probing a viral video that showed several vehicles not immediately giving way to an ambulance during an emergency.
The video, which was taken in Cabuyao, Laguna last July 5, went viral on social media and has garnered more than 138,000 views and 1,500 shares in Facebook. It showed an ambulance carrying a patient under a breathing pump and stuck in traffic. Some motorists however, were counter-flowing, and were not giving way for the ambulance to pass through.
"Matter of Life and Death"
The 'Right of Way' Provision mandates all motorists to give way to emergency vehicles (such ambulances, police, and fire trucks) on the road. Failure to do so is punishable by law, and will be according to MMDA's policies.
More than a traffic rule, abiding by the right of way shows courtesy and compassion to the patient. Being in an ambulance is often a matter of life-and-death situation, and every second counts for the patient aboard the vehicle. It's for this reason why this rule that is enforced to everyone (including the media) on any road, whether there's heavy traffic or not.
Subject to Punishment
The video caught the ire of many Filipinos, including MMDA General Manager Jojo Garcia. According to him, he found the video "very alarming."
The motorists caught on the video will reportedly be summoned by the MMDA to explain their side. According to ABS-CBN, they will be charged and possibly pay a PHP2,000 fine when found guilty. Their licenses will also be suspended for three months, and charged for counterflowing and obstruction violations.
(EDITOR'S NOTE: In addition, in consultation with the Operations Chief of the Philippine National Police-Highway Patrol Group--who happens to be a lawyer--and the Legal Chief of the Metropolitan Manila Development Association (MMDA), MMDA's EDSA traffic boss Edison 'Bong' Nebrija said the drivers caught on video can be charged "for all the violations committed based on Land Transportation Act 4136 that to (sic) include Counterflow/Reckless Driving, Obstruction, Disregarding Traffic Sign among others."
"With all the plates that can be seen in the video this could be used by LTO to issue show cause order to each one and appear at LTO for proper disposition, this could include suspension or revocation of their licenses," added Nebrija. "On the other hand the family of the patient in the ambulance could also charge each drivers (sic) for civil liability for whatever damage that their irresponsible driving have (sic) caused the patient, however this is a long, tedious and very expensive process.")