New Caltex Havoline, Delo Sports Engine Oils Give Utmost Protection, Now on Introductory Promo Offer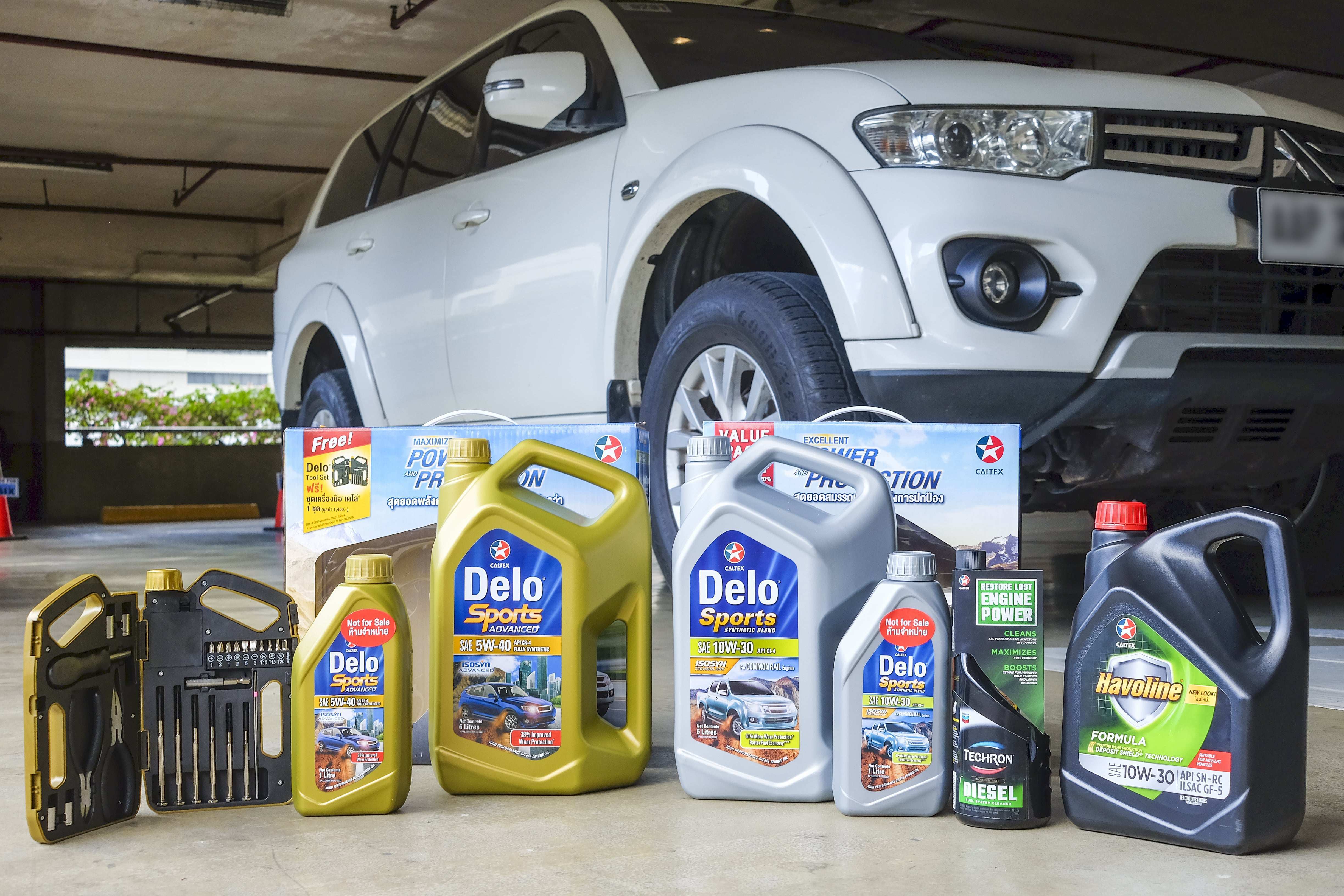 Caltex, marketed by Chevron Philippines Inc., (CPI), has recently released its latest line of advanced engine oils specially formulated for maximizing engine life while maintaining performance even under the most severe conditions.
The new heavy-duty Delo Sports Advanced SAE 5W-40 and the Havoline Formula SAE 10W-30 has advanced technology formula to make sure gasoline and diesel vehicle owners will receive the benefits of maximized engine life, full driving power and performance, wide temperature.
The Delo Sports Advanced SAE 5W-40 is formulated with ISOSYN Advanced Technology, and is concocted with a super-premium quality 'low SAPS' (sulfated ash, phosphorus and sulfur) that ensures topmost protection for SUVs, high performance pick-up trucks 4×4 type vehicles, including those with the latest low emission diesel engines.
SUV enthusiast Sander Pera claimed that he experienced less noise and vibration and improved delivery of power on the vehicle, since he started using Delo Sports.
"Over the past year, it feels like my car is back to its brand-new condition and I can definitely take on whatever road and terrain I encounter with relative ease," shares Pera. "I am convinced that Delo Sports is a premium quality engine oil that allows me to test the limits of my ride and makes me experience its maximum performance," he added.
Gasoline users, on the other hand, need not to fret, as there is also the new Havoline Formula SAE 10W-30.
Said to be developed as a resource-conserving, multigrade gasoline engine oil with Deposit Shield Technology to prevent deposit buildup and caters to passenger cars and light commercial vehicles requiring low viscosity. The viscosity grade 10W-30 is designed for fuel efficiency and a popular grade recommended for Japan and American car models.
Sedan owner Theya Castillo attested that using Havoline on her vehicle provided benefits.
"Being a native of the Ilocos region, it is not uncommon for me to drive more than 1,000-km nonstop every month. On top of that, I drive myself to work every day. I need the right products for my vehicle to ensure that I never have to worry about my car later on in its life while keeping a strict budget. With Caltex Havoline, I am able to confidently drive hard, endure the challenges of my daily driving and rest well knowing my engine is in good hands," Castillo said.
Meanwhile, Hafiz Nasar, area business manager of Chevron Lubricants for Philippines ensured that Caltex is ready to provide the needs of riders.
"We at Caltex never stop creating innovations that meet the needs of riders. We want to give all kinds of riders the drive, the empowerment, the maximized protection, and the fuel economy benefit to keep going," Nasar noted.
The new engine oil additions have both passed performance standards required in heavy duty-type motor oils (HDMOs). The Delo Sports Advanced SAE 5W-40 meets the API-C series required standards while the Havoline Formula SAE 10W-30 qualifies for the API performance standards of ILSC GF-5 & SN-RC (resource conserving), ensuring safe driving.    
"By protecting your vehicle, we are also protecting your investment. For more than a century, motorists have relied on Caltex's full line of lubricants, transmission fluids and coolants to meet the intense demands of their vehicles. We never fail when it comes to fuel economy, performance and reliability," shares Manuel Valerio, technical manager of Chevron Philippines Inc.
To make the introduction more appealing, both the Havoline Formula SAE 10W-30 and Delo Sports Advanced SAE 5W-40 are sold with a FREE limited edition of Delo Sports tool set with every purchase of 6+1L Delo Sports Advanced 5W-40 promo pack. Havoline and Delo users can also save PHP150 when they purchase a 6+1L Delo Sports Synthetic Blend 10W-30 with Techron D Concentrate bottle promo pack.