New Pigalo Bridge in Isabela Now Open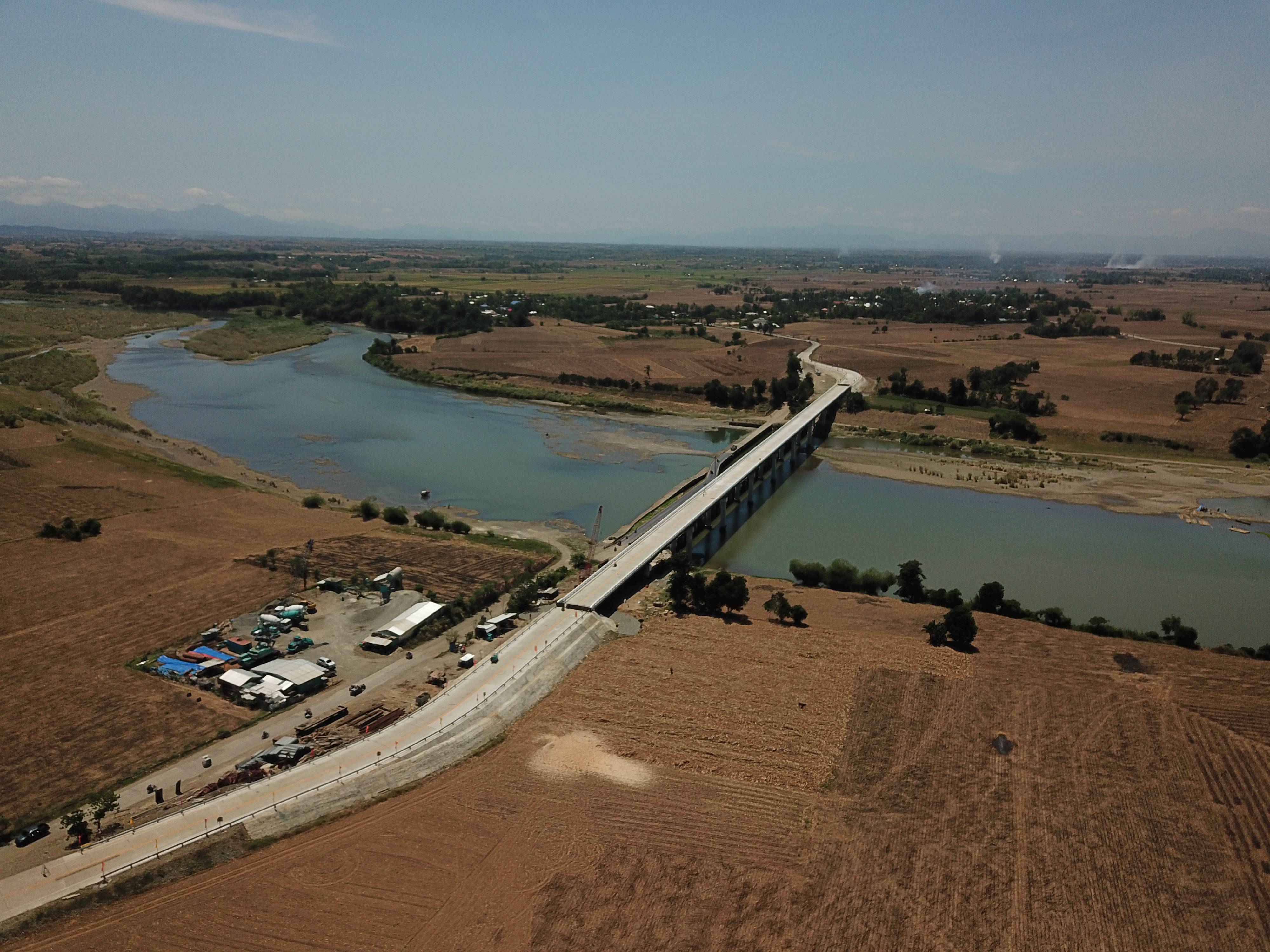 The connecting bridge for the municipalities of Angadanan and San Guillermo and other municipalities in the Province of Isabela has officially been opened.
The new Pigalo Bridge, which costs PHP459 million, is the new connecting bridge to replace the old and dilapidated structure devastated by typhoons Pedring and Quiel.
It was Department of Public Works and Highways (DPWH) Secretary Mark Villar who led the formal inauguration.
Under the project implemented by DPWH Regional Office 2 are the construction of a 450-meter long bridge with 250-meter approaches on each side, 7.32-meter carriageway, with nine 2-2.50-diameter bored piles and two abutments with drainage structures and embankment protection works.
Aside from that, the project has a provision for a concrete sidewalk and installation of concrete railings to secure accessibility for pedestrians.
"Durability and ease of transportation is no question. Although the bridge was completed last March, we continued to improve the integrity of the structure due to the anticipated high volume of heavy vehicles that are expected to pass through the bridge on a daily basis," Villar was quoted as saying.
"The best asset of this new mega bridge is that it will provide direct access for residents in outlying barangays while at the same time, ensuring safe and convenient travel for both locals and tourists," he added.
Not just to connect the municipalities, the new road will also serve as an efficient transport facility for the delivery of agricultural products from far-flung areas to big commercial hubs in the Cagayan Valley Region.
"With this bridge, travel time between the Barangays of Angadanan and San Guillermo will be shortened by 30 minutes, thus promoting faster and easier transport of goods and services," Villar explained.