Nissan Motors Introduces Innovative Soundproof Material at the CES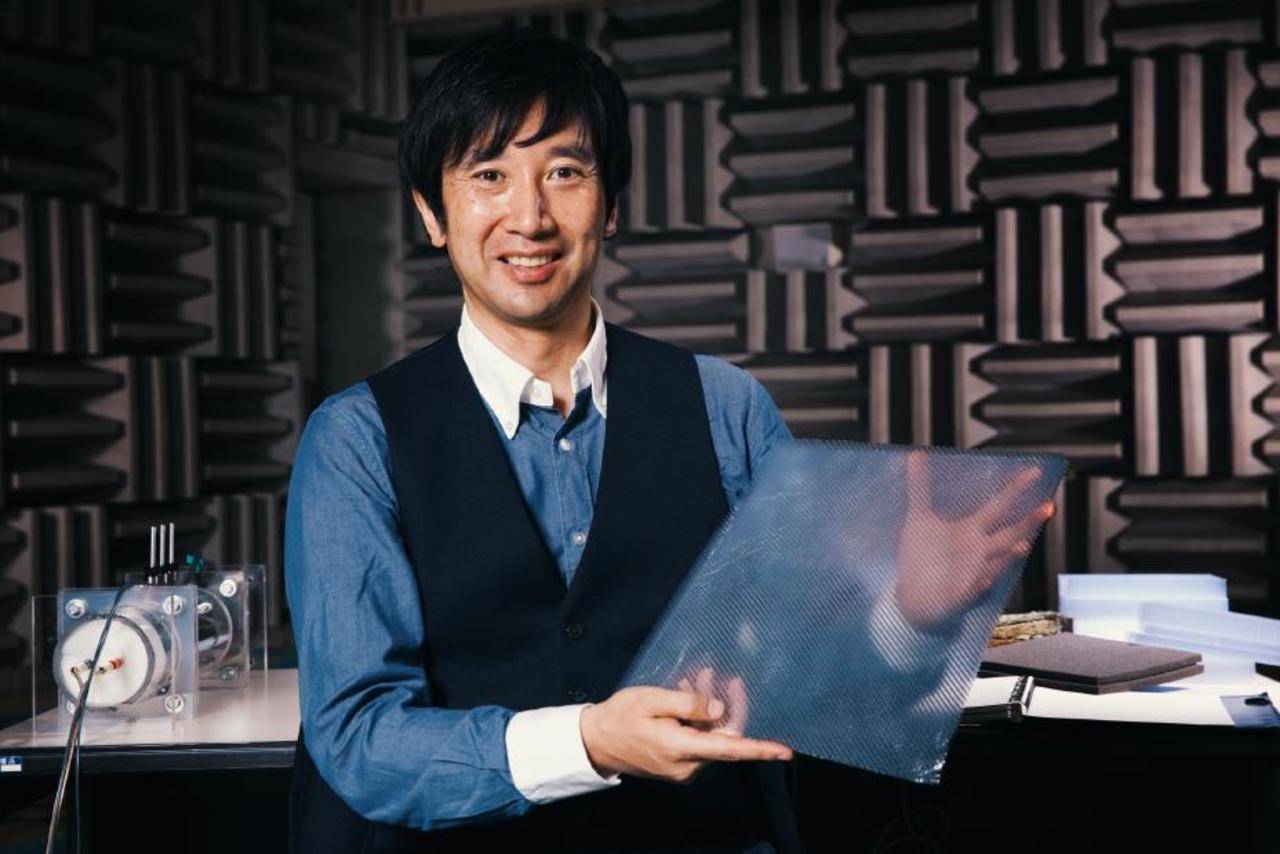 Nissan Motors is all set to make car cabins quieter by introducing its new lightweight sound insulation material at the 2020 Consumer Electronics Show (CES) at the Las Vegas Convention Center this January 7-10.

https://www.youtube.com/watch?v=yE0Djsp6Fug&feature=youtu.be

This "acoustic meta-material", which weighs one-fourth of the conventional sound insulation materials in the market today, not only enhances enjoyment, relaxation, and comfort inside the cabin, but it also boosts energy more efficiently.
https://global.nissannews.com/
According to Nissan, their new material is a combination of a lattice structure and plastic film that controls air vibrations that limit the transmission of wide frequency band noise (500-1200 hertz), such as road and engine noise.
When noise hits the material, the material bounces it back, which helps reduce noise that passes through the material. Moreover, the material can also be installed in vehicles where heavier noise reduction materials can't be used.
Automotive Soundproofing
Taken from Wikipedia
Automotive soundproofing has always been a priority among car makers. Their aim is to lessen or eliminate the effects of exterior noise, primarily the engine, exhaust, and tire noise across a wide frequency range.
Common materials often used in soundproofing include felt, foam, polyester, and Polypropylene blend materials. Foam is the most commonly-used, and often placed in different areas of the vehicle to further reduce cabin noise. Many car manufacturers also incorporate heavy rubber boards on the car's floor area. And while this can be effective in reducing sound, its heavy weight can increase a vehicle's fuel consumption significantly.
https://global.nissannews.com/
Nissan began its research on meta-material technology starting around 2008. During that time, the meta-material was solely used to research electromagentic waves on high-sensitivity antennas. Nissan extended its use and capacity to include sound wave application. This has led them to their newest invention, the acoustic meta-material.
Nissan's material uses a unique structure made from lattice pattern covered with a thin plastic film. When noise hits the material, the material bounces it back. This helps reduce the noise passing through the material.
About CES
Visitors to CES 2020 can see and experience the new acoustic meta-material at Nissan's display (6306) in the North Hall of the Las Vegas Convention Center. This year's show runs from Jan. 7-10.
CES is the world's gathering place for all those who thrive on the business of consumer technologies. It has served as the proving ground for innovators and breakthrough technologies for 50 years — the global stage where next-generation innovations are introduced to the marketplace.
Owned and produced by the Consumer Technology Association (CTA)®, it attracts the world's business leaders and pioneering thinkers to date.
Read All
Featured Articles