Nissan Reveals IMk Kei Concept Ahead of Tokyo Motor Show Launch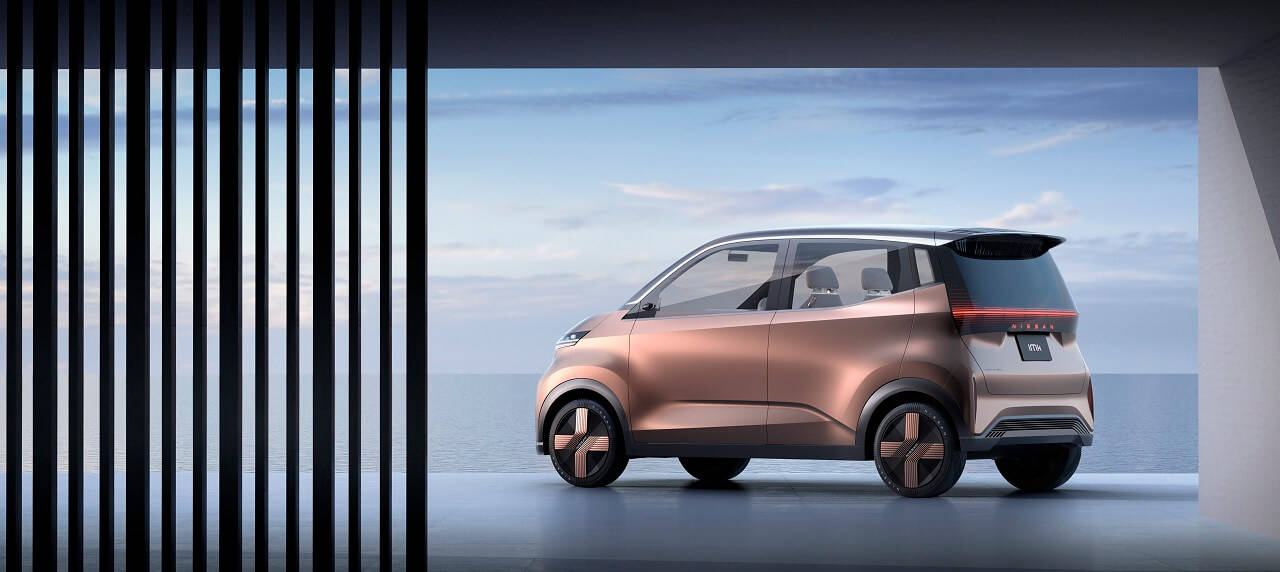 Nissan unveiled its IMk electric concept ahead of its physical debut at the 2019 Tokyo Motor Show on October 24. Described as the "ultimate urban commuter," the small concept car boasts chic design, cutting-edge technologies, and powerful EV acceleration, according to the automaker.
©nissannews.com

With lounge-like interior features, the IMk's designers sought to prove that a small city car doesn't have to have budget-conscious features. Focused on providing a 'high-tech yet relaxing experience,' highlights of the IMk cabin include a dimpled bench-style seat, tonally upholstered dash and doors, akagane accents, and an interlocking lower door section that pays homage to the Japanese wood joinery technique of kigumi.

According to Nissan, the IMk uses an all-new electric vehicle platform, and hosts the brand's new design language, Timeless Japanese Futurism.

"As a small EV for a new era, the Nissan IMk is designed to be at home in sophisticated cityscapes as much as in traditional Japanese towns," said Satoru Tai, executive design director at Nissan. "The IMk fuses a modern, clean look, driven by its Japanese heritage, with cutting-edge EV technology. Unconstrained by conventional concepts of the kei car segment, its design is interwoven with Japanese culture. It's a luxury small EV that I hope a lot of customers are going to drive."

Indeed, the IMk doesn't follow normal kei sensibilities, as the car measures 3,434 mm long, 1,512 mm long, and 1,644 mm tall, dimensions too large to fall under the Japanese minicar category.

"We incorporated 'Japanese DNA' into the design of the IMk," Tai added. "For example, the bumper, wheels, tires, windows, tail lamps, roof and high mount spoiler treatment borrow from the flowing patterns of mizuhiki, a thin twine made of Japanese rice paper. Just as mizuhiki flows naturally by design, on the IMk this flowing pattern blends the front, sides, and rear of the concept together for a completely new presence, outside and inside."

[gallery columns="2" ids="67237,67238">

The IMk comes with the evolved ProPilot 2.0 technology, which automatically controls the car under the right conditions, such as as a single-lane highway. It can also locate a parking spot without driver assistance.

"The shield, which replaces the grille in gasoline-powered vehicles, represents a new signature element in our redefined design language. It follows function with style, giving the vehicle visual strength and inspiration while also providing protection and advanced technology underneath, including sensors and electronics," Tai explained.

Nissan promises to release more specifications such as power, torque, range, acceleration times, charging capabilities, and other statistics during the Tokyo show.