Nissan sells Daimler stakes, will focus on electrification
One of the largest Japanese automakers, Nissan Motor Co., Ltd. announced the sale of its entire stake in Daimler AG.
Roughly 1.54 percent of Nissan's shares in the German car brand will be sold at a price of €69.85 per share, said Nissan. This decision came after Nissan's alliance partner, Renault, made a similar decision in March.
According to Nissan, its industrial partnership with Daimler "remains unchanged" and that the two groups continue to collaborate in several areas.
The proceeds of the sale will be used to enhance the Japanese company's business competitiveness, including investments to promote electrification.
In the recently held Auto Shanghai 2021 auto show, Nissan showcased its lineup of electrified offerings including the Ariya, Nissan's 100 percent electric crossover.
Nissan also enjoyed huge success with the Leaf, the company's best-selling electric vehicle. The carmaker has leveraged the technology it developed through their flagship EV to the extent of competing in the ABB FIA Formula E World Championship — a single-seater motorsport championship that uses only electric cars.
This year, Nissan made the Leaf available in the Philippine market.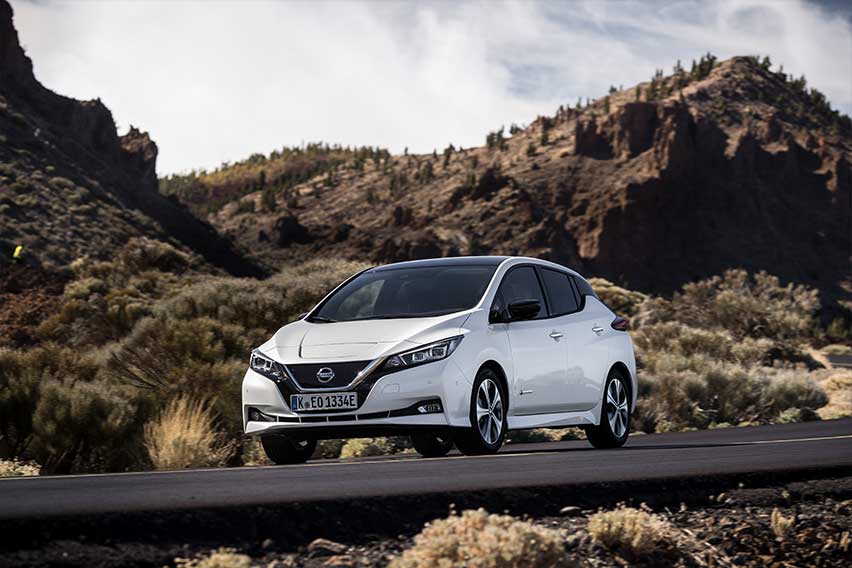 The Nissan Leaf is fitted with an AC Synchronous electric motor that runs on a laminated lithium-ion battery. It produces a maximum power output of 147hp with 320Nm of torque.
It's equipped with a 40kWh battery and 6.6kW double-speed on-board charger with a quick charger. The locally available Leaf offers a range of 311km on a single charge.
With the funds Nissan will receive from the sale of its Daimler shares, the company could invest in developing more EVs.
Nissan says that they plan to electrify all of their vehicle offerings by early 2030.
Photos from Nissan
Also read:
Nissan to showcase latest innovations at Auto Shanghai 2021
Nissan to race in Formula E through 2026