NLEX Corp. boosts anti-overloading ops
To ensure safety of motorists plying the North Luzon Expressway (NLEX) and Subic-Clark-Tarlac Expressway (SCTEX), the NLEX Corporation is currently implementing the 33-ton weight limit on the Candaba Viaduct Southbound Lane as it undergoes repairs.
KEY TAKEAWAYS
How many vehicles using the NLEX-SCTEX were caught overloading in H1 2022?
According to NLEX Corporation, more than 8,000 vehicles violated the provision stated in Republic Act 8794.
How long is the Candaba Viaduct?
The Candaba Viaduct is five kilometers long.
In a statement, the toll operator expressed gratitude towards Pampanga Governor Dennis Pineda, who supported the initiative and gathered truckers and relevant agencies to agree on the said weight limit.
"The anti-overloading program aims to uphold safety by restricting overloaded vehicles from entering the expressways or by asking them to go to the nearest exit point as the extra load may affect vehicle control, thus, cause accidents and endanger other motorists," NLEX Corporation President and General Manager J. Luigi Bautista explained.
The NLEX Corporation recorded that for the first half of 2022, more than 8,000 vehicles violated the anti-overloading provision stated in Republic Act 8794.
The NLEX Corporation noted that the aforementioned law specifies appropriate vehicle load limits and cites that a penalty shall be imposed on trucks and trailers for carrying beyond their prescribed gross vehicle weight and axle load.
The NLEX Corporation has positioned teams at strategic entry points to weigh vehicles and prohibit the entry of vehicles carrying loose construction aggregates not leveled and/or improperly covered as stated in the Toll Regulatory Board (TRB) Revised Safety Rules and Regulations.
The bolstered operations are expected to reduce the risk of accidents attributed to overloading while boosting road safety since vehicles that carry excessive weight can damage road surfaces.
Further, the tollway company is also barring trucks, trailers, and other heavy equipment weighing 33 tons and above (12-wheelers and up) from passing through the Candaba Viaduct Southbound bridge to further preserve the structure and allow the repair of the observed damage to its deck and girders.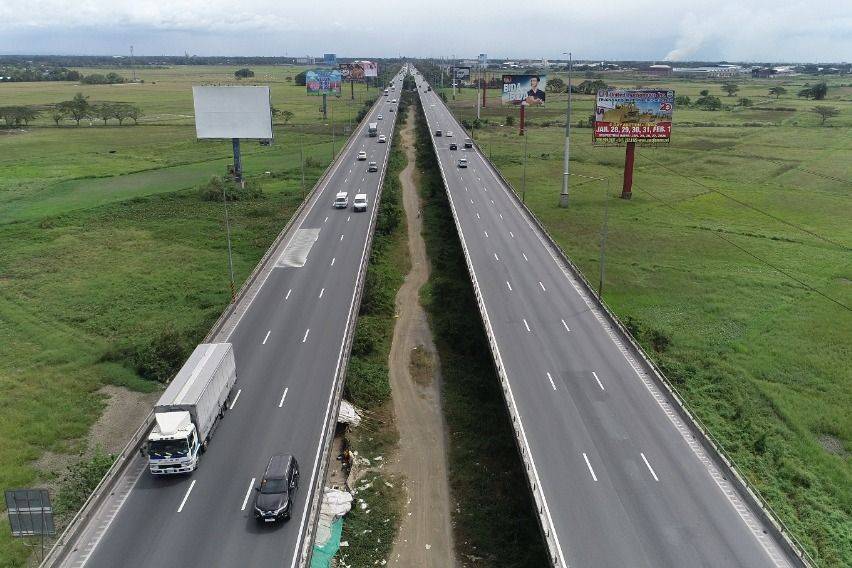 Earlier, AMH Philippines (NLEX Corporation's engineering consultant) said that the subjecting the Candaba Viaduct to heavy loads more than what it was designed for would affect the bridge's condition as it causes continuous cyclical fatigue stress.
For more than 40 years, the five-kilometer bridge has been a vital transport link between Metro Manila and the provinces in Central and North Luzon.
Apart from the strict enforcement of the regulations, the NLEX Corporation also conducted roadshows and dialogues with transport groups and local government units pertaining to the heightened drive against overloading and other safety rules.
Photos from NLEX Corporation
Also read:
NLEX toll operator to boost drive vs. overloading
DPWH: 34% of trucks in PH are overloaded
DPWH, DOTr Extend Suspension of Anti-Overloading Policy for Trucks
Truck Articles From Zigwheels