NLEX, SCTEX Expects 10-15 Percent Rise in Traffic Volume During Holy Week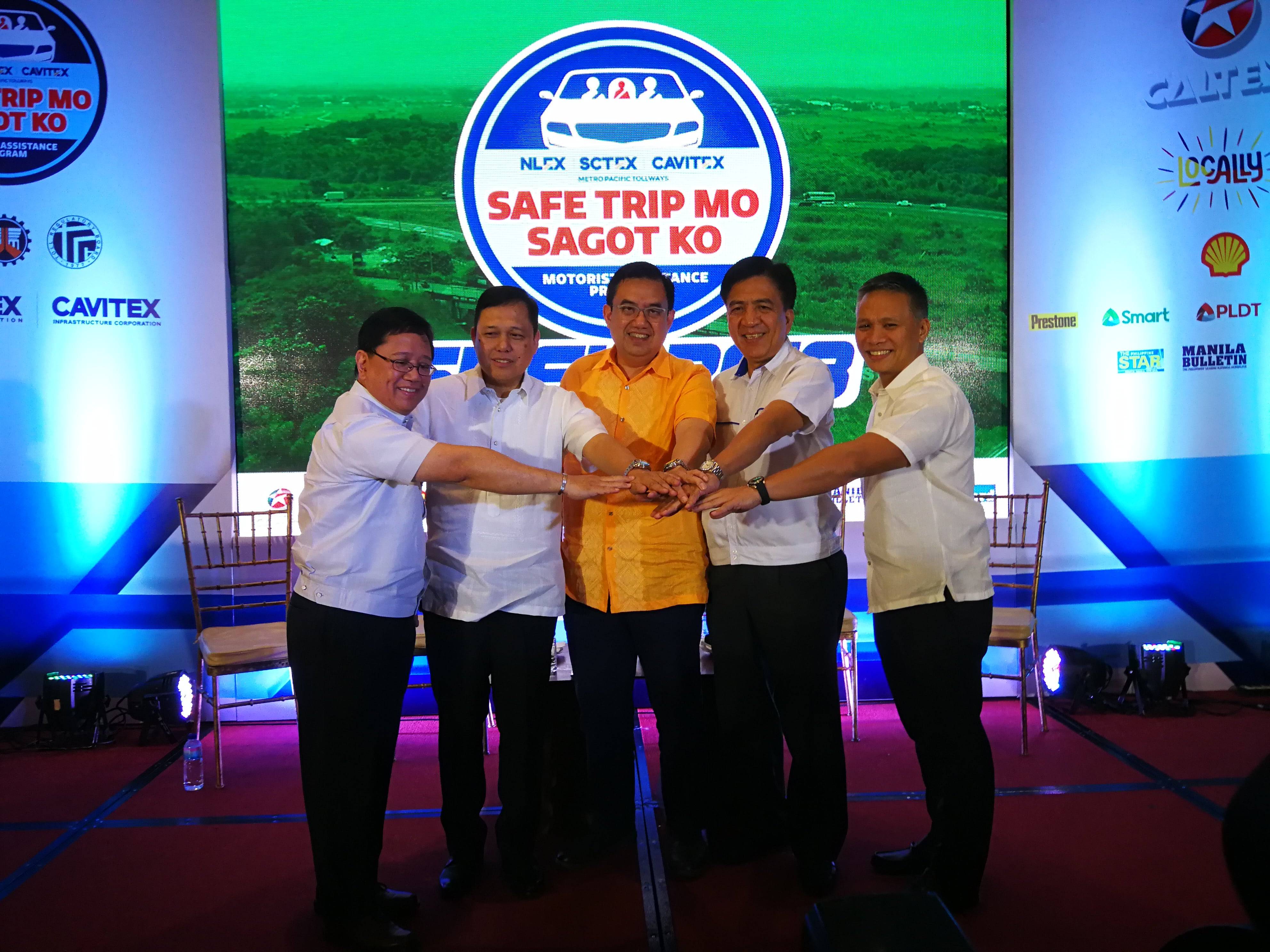 The volume of users on the North Luzon Expressway (NLEX) and Subic-Clark-Tarlac Expressway (SCTEX) is set to increase by 10-15 percent during the exodus of the Holy Week. During the press conference for this year's "Safe Trip Mo Sagot Ko" (SMSK) motorist assistance program of the Metro Pacific Tollways Corporation (MPTC), company officials said that currently, the total users of for both NLEX and SCTEX reaches around 300,000 daily and that they are eyeing a total of 10-15 percent rise.
According to them, they are expecting the spike of motorists for the Holy Week from afternoon of Wednesday (March 28, 2018) up to late morning of Thursday (March 29, 2018) for the northbound lane.
For the southbound lane, heavy volume would start on noontime of Saturday (March 31, 2018) up to Sunday evening.
In contrast, traffic volume for the Cavite Expressway (CAVITEX) is set to decrease by 10 percent as most of the users for the said highway are using it for commerce.
Meanwhile, the MPTC--the holding company of NLEX, SCTEX, and CAVITEX--has announced its expansion coverage.
Committed to ensure hassle-free travel during holidays, the three MPTC-owned expressways have enhanced all services, the expansion program would include not only the anticipated holidays such as Holy Week, Halloween, and Christmas holidays but on the expected long weekends such as Araw ng Kagitingan (Day of Valor) on April 7-9, National Heroes' Day on August 25-27 and Bonifacio Day on November 30-December 2.
Aside from the coverage expansion, the SMSK will also render 24-hour free towing services for Class 1 vehicles during the specific periods instead of the usual 12-hour operation.
MPTC President and CEO Rodrigo Franco said that the move is being done to bolster the company's services and ensure the safe and convenient travel of motorists traveling between Metro Manila and Central and North Luzon provinces.
Starting March 23 to April 2, the NLEX and SCTEX's traffic personnel will devote extended working hours and intensified patrol coverage to closely monitor and manage the expected surge of vehicles in Balintawak, Mindanao Avenue, Bocaue, Sta. Ines, Tarlac, and Subic-Tipo toll plazas.
Aside from that, they will also put up additional patrol and incident response teams at all interchanges and fuel stations.
On the peak hours of March 28-29, and April 1, the Balintawak Toll Plaza will open 24 toll collection points while Mindanao Avenue and Tarlac toll plazas will open 10 and 29 toll collection points, respectively.
Further, they will also install portable booths and toll collection equipment to speed up transactions.
On April 1, the Bocaue Toll Plaza will have a maximum of 62 toll collection points in operation for motorists going back to Metro Manila.
For CAVITEX, MPTC will augment traffic patrol officers and security personnel deployment to manage the traffic and assist motorists. Ambulant tellers will be on standby to facilitate faster toll transactions.
Road works at the NLEX-SCTEX and CAVITEX will be suspended beginning March 23 until April 2 unless safety repairs are required. 
On March 28 to April 1, MPTC and its partners will set up SMSK Motorist Camps and provide free services such as free calls and Wi-Fi, free drinking water, free basic mechanic services and first aid treatments in designated locations along NLEX, SCTEX, and CAVITEX.
Free towing services to the nearest exit will be offered to Class 1 vehicles from 6 a.m. of March 28 to 12 midnight of April 1.