USec Orbos Stresses Need for MVIS Implementation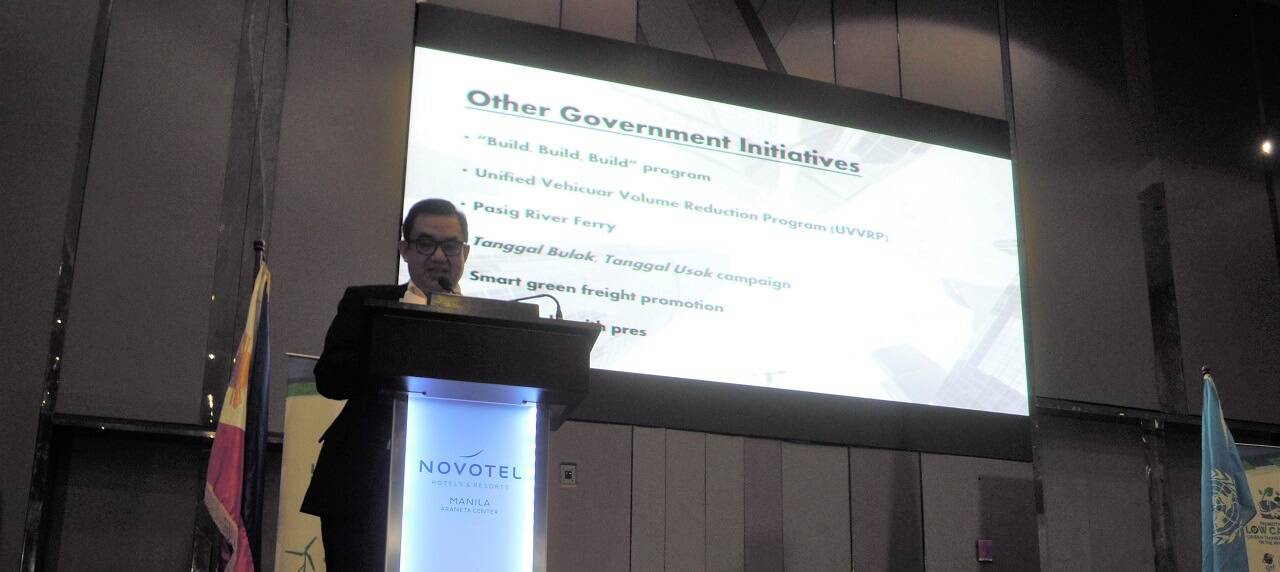 Department of Transportation (DOTr) Undersecretary Tim Orbos touched on various projects undertaken by the Duterte administration to reduce the country's carbon footprint in accordance with global standards.
During the Low Carbon Transport Forum, Orbos discussed about Policy Framework and Regulations on Low Carbon Urban Transport.
Among the topics discussed was the implementation of the Motor Vehicle Inspection System (MVIS), which is currently being developed by the Land Transportation Office (LTO) to replace the Smoke Emission Testing.
Wilbert Tan for Carmudi PH
"Antagal na po natin dapat ginawa ito, and thank God we're doing it right now," Orbos said. Nasanay na tayo sa usok."
"The Motor Vehicle Inspection System or the MVIS is a state-of-the-art network of motor vehicle inspection centers all over the Philippines that will conduct roadworthiness and emission tests," described Orbos.
"Basically if your vehicle is unroadworthy, then you cannot hit the road. We're talking here of 72 points that will address roadworthiness, and there will be no room for corruption," Orbos promised.
"What we have right now is the Smoke Emission Testing—that's just one point. We're talking here of 72 points. A wornout tire, a suspension that is also worn out adds to carbon emission increase. Pag pinapahirapan po ang sasakyan, lalong nagkakaroon ng madaming usok ang sasakyan. So it's not just smoke emission that we're after—it's the whole roadworthiness of our vehicles."
Wilbert Tan for Carmudi PH
Orbos also shared details about other government initiatives designed to further reduce the country's carbon output, including Unified Vehicular Volume Reduction Program (UVVRP), Pasig River Ferry, Tanggal Bulok, Tanggal Usok campaign, and Smart Green Freight Promotion.
The DOTr in conjunction with the United Nations Development Programme (UNDP), organized the Low Carbon Transport Forum today, January 7, at Novotel Araneta, Cubao to discuss the Promotion of Low Carbon Urban Transport System in the Philippines Project.
With the objective to promote and create an enabling environment for the commercialization of low carbon urban transport systems in the Philippines, the project has identified four approaches to achieve its goal, including:
Effective enforcement of policies and support provided for the promotion of low carbon modes of transport.
Adopting and implementing low carbon transport pans and/or programs in major cities.
Increasing private sector participation in the widespread deployment and commercialization of low carbon transport systems.
Increasing private sector investment in low carbon transport systems.
Wilbert Tan for Carmudi PH