Own a Chevrolet Trailblazer for Just PHP38,000!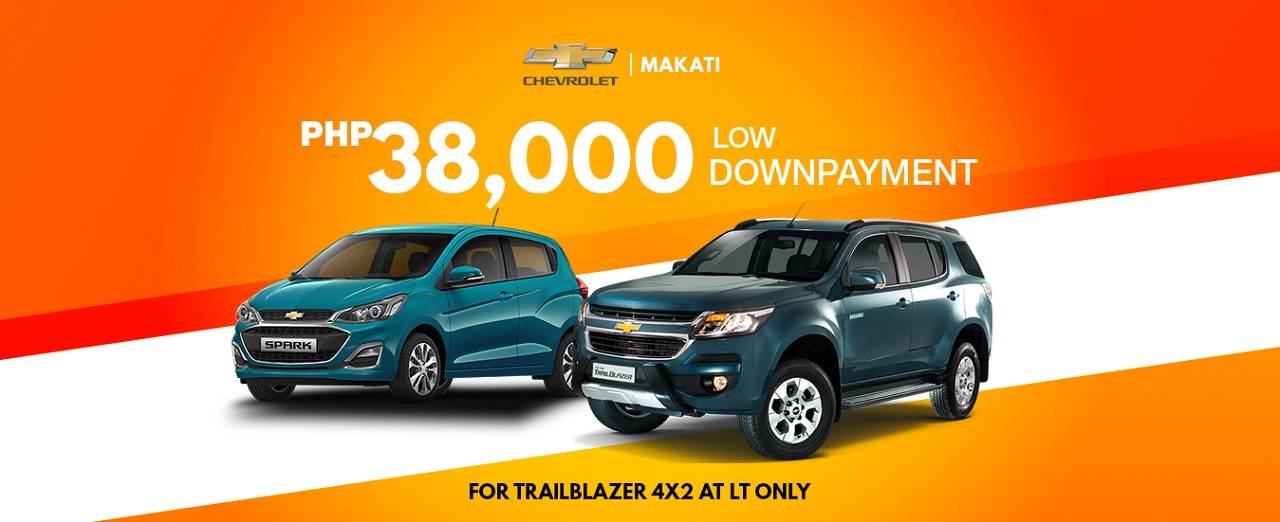 Chevrolet is one of the most recognized car makers in the world. The brand has been around for over 100 years, and its vehicles are known for their sleek beauty, outstanding durability, and overall utility. Some of its models, such as the Camaro, Corvette, Spark, and Suburban, to name a few, are practically household names. You can never go wrong when you choose one of the vehicles made by the one and only Golden Bowtie.
So what could be better than buying a brand-new Chevrolet for yourself? Well, for one thing, you could drive one home today if you can manage to scrounge up a meager PHP38,000 down payment. This limited offer comes to you from Chevrolet Makati. As long as you can supply the PHP38,000 down and fulfill the requirements, a brand-new Trailblazer 4X2 AT LT is yours for the taking!
The Chevrolet Trailblazer is one of the more exciting midsize SUVs in the market, thanks to its powerful 2.8-liter Duramax engine, superior off-road performance, and hands-down rugged good looks. Suffice to say, if you're looking for a reliable utility vehicle, the Trailblazer is sure to check a lot of boxes.
To inquire about this promo, call or visit the Chevrolet Makati dealership or fill up the blank inquiry form here.