Patriot Tires Now in PH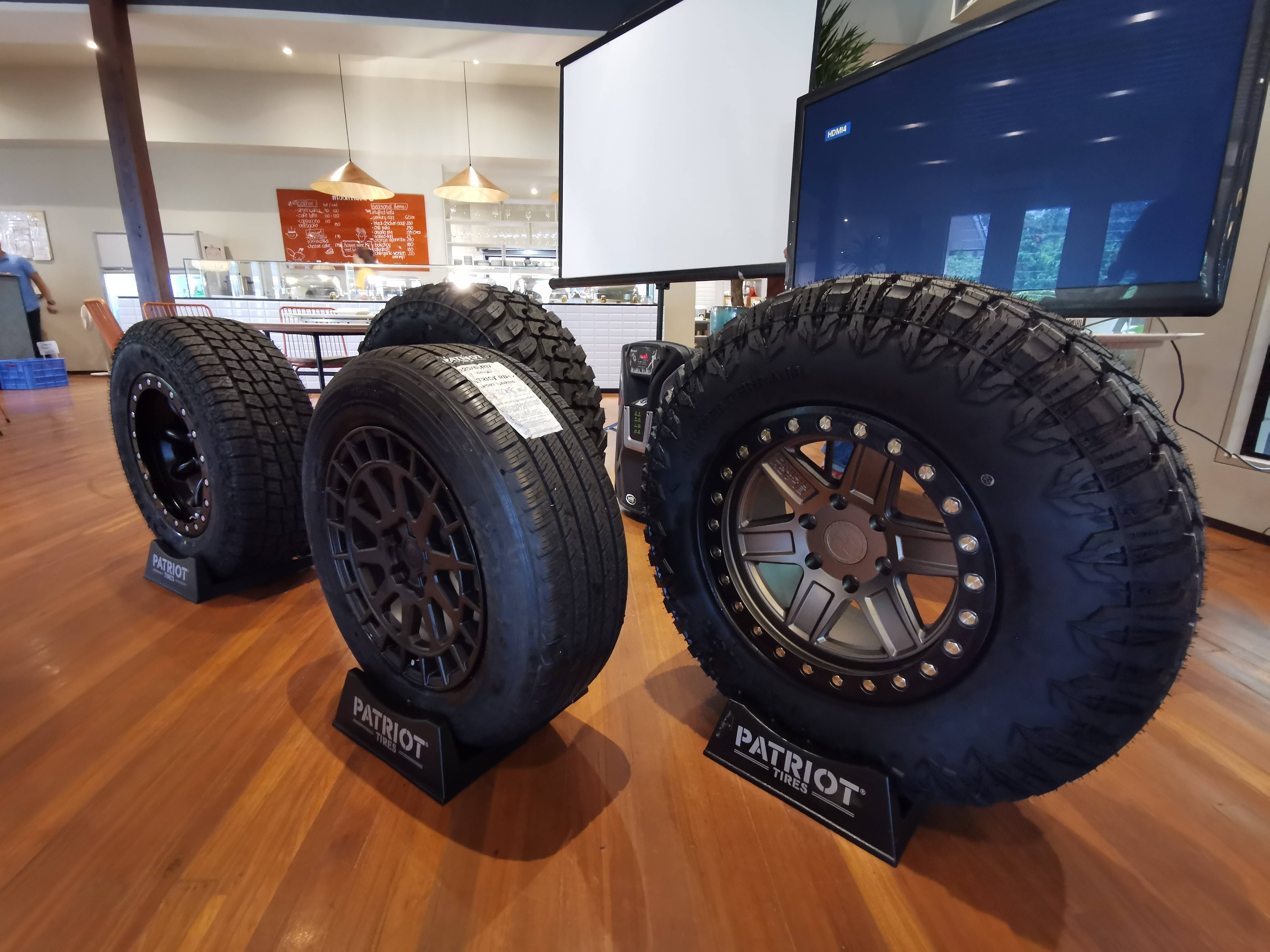 Patriot Tires has made its presence felt on Philippine soil after the forged partnership with aftermarket giant Black Rhino Wheels.
Starting last quarter of this year, the Black Rhino Wheels showroom will carry Patriot Tires.
A US-marketed brand, Patriot tires is one of the latest brands to enter the booming 4x4 aftermarket scene in the Philippines, catering to the growing demand for quality yet affordable tires.
Recognizing the need for a mid-range tire brand, Black Rhino Wheels Philippines has given its seal of approval for Patriot Tires to be a good match for their off-road wheels. Patriot Tires is from the USA and has passed safety and quality standards of the Department of Transportation.
Black Rhino Wheels Philippines President Sam Liuson is was proud to announce the partnership with the brand.
"We have been looking for the right brand of tire for quite some time to partner with Black Rhino Offroad Wheels and it's timely for Patriot Tires to enter the Philippine Market," he said.
A highlight of Patriot Tires is the Rugged Terrain tire which is a unique classification between All-Terrain (A/T) and Mud Terrain (M/T) tires. The Rugged Terrain tires give a quiet and smooth ride, but also the capability to go on rough terrain like a pure M/T tire. This model also comes with two sidewall patterns so users can choose the design that suits their taste.
John Alexander, AVP for Sales-Patriot Tires APAC noted the usage of the Rugged Terrain tires.
"The Rugged Terrain tire is perfect for our customers who are looking for quiet tires for road use yet have the aggressive design of a mud tire," he explained.
Patriot Tires is now available at the Black Rhino Wheels main showroom in San Juan and also in the Black Rhino Outlet Store in Paranaque. For more info, visit www.blackrhinowheels.ph or follow Black Rhino Wheels-Philippines on social media.