Petron features BMW supercars in latest toy collection series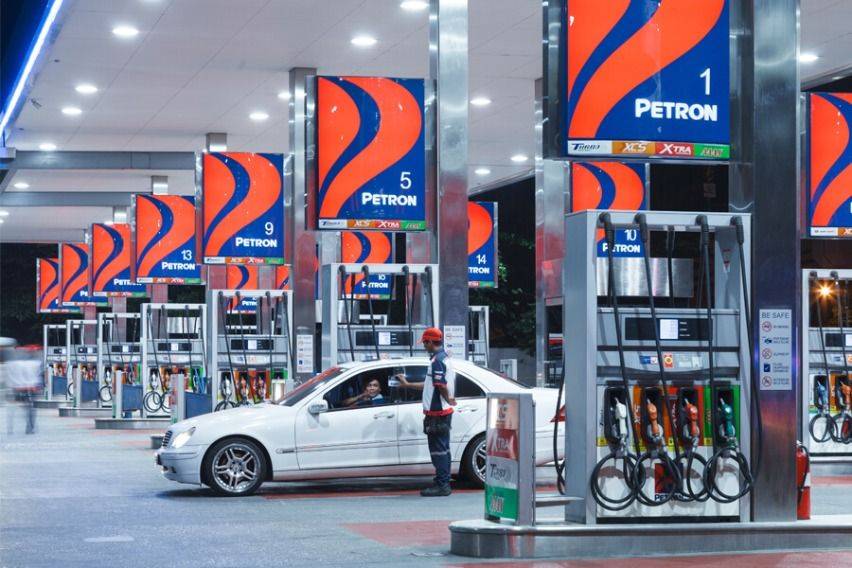 Philippines local oil giant Petron is making sure you get to enjoy treats at the stations as they have brought back the Petron Ultimate Driving Collection. Only this time, they are featuring another Ramon-Ang led brand, BMW.
Three BMW supercars are to be featured in this edition of the Petron Ultimate Driving Collection including the BMW M4, BMW M6 GT3 and the BMW 3.0 CSL Hommage R.
As one of the most famous models from the European marque's performance division BMW M GmbH, the BMW M4 is said to retain the brand's long tradition of building sports cars that can certainly make an impression whether it's on the racetrack or the road. For this model, the BMW M4 toy car comes in yellow with racing decals.
Meanwhile, the BMW M6 GT3 gained its fame following its success in GT championships around the world. It's 4.4L M TwinPower Turbo V8 engine is said to provide up to 585hp and for this 1:24 scale model version, the Petron BMW M6 GT3 sports blue with a wing spoiler and racing stripes.
Further, the concept BMW 3.0 CSL Hommage R was first seen back in 2015 to mark 40 years of BMW Motorsport's debut in US motorsports. Petron's miniature replica of the original concept car is fitted with rear spoiler, white body color, and the signature red and blue BMW Motorsport livery.
These die cast models are BMW-licensed originals and come in a 5-side see-through display box. These vehicles are also equipped with door opening alarm sounds with lights, as well as hood press-activated start-up with engine and acceleration sounds.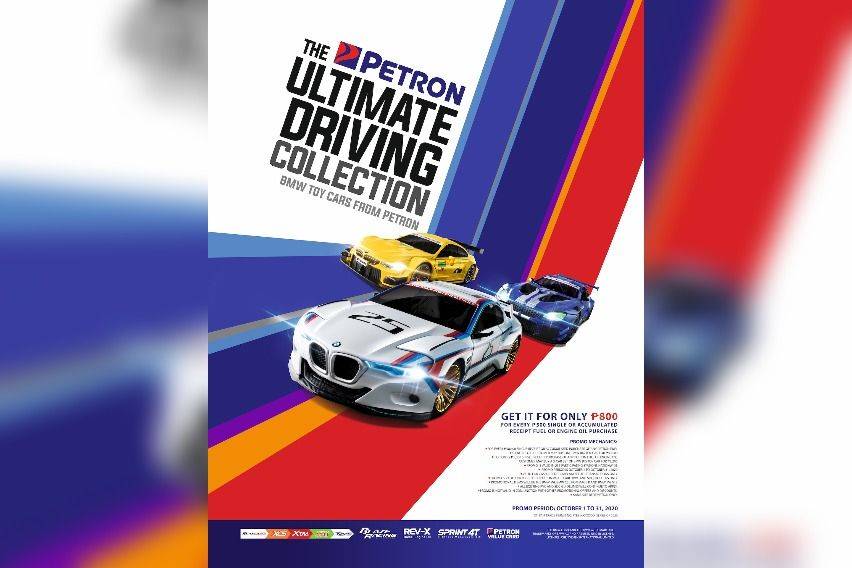 Petron loyalty card holders can collect these BMW scale models by bundling option or by piece.
For every P500 single or accumulated purchase of Petron Blaze 100, Petron XCS, Petron Xtra Advance, Petron Turbo Diesel, Petron Diesel Max, Petron Blaze Racing, Petron HTP, Petron Ultron, Petron Rev X, or Petron Sprint 4T, the customer may purchase one BMW Big Toy Car for only Php 800. Petron loyalty card points can also be used as payment.
On the other hand, for a P1,000 single receipt for any Petron fuel or lubricant product entitles the customer to purchase the complete set, or three units, of the BMW Big Toy Car Collection for P2,200.
The Petron Ultimate Toy Car Collection promo, which will run starting today until month end, is available at participating stations nationwide and is valid for same-site redemption only.
The offer is valid for cash, credit card, and eFuel transactions by Petron loyalty card holders which include the Petron Value Card, Petron Super Driver Card, Petron PMiles Card, Petron Pag-IBIG Card, and Petron Homeowners Card. All existing Petron loyalty card guidelines will also continue to apply.
Those who still do not have a Petron loyalty card may purchase one for P50 at stations—to enjoy perks like earning points which can be exchanged for free gas, free towing in case of emergencies, and also free accident insurance.
In previous versions of the toy car collection, Petron has showcased scale models from hypercar maker Pagani Automobili and American brand Ford—among others.
Photo/s from Petron Corporation
Also read:
Petron provides PPE to frontliners
Petron Offers Marvel Collectibles in Time for Avengers: Endgame (Updated)