Six Cars Form Upcoming Petron Pagani Automobili Hypercar Collection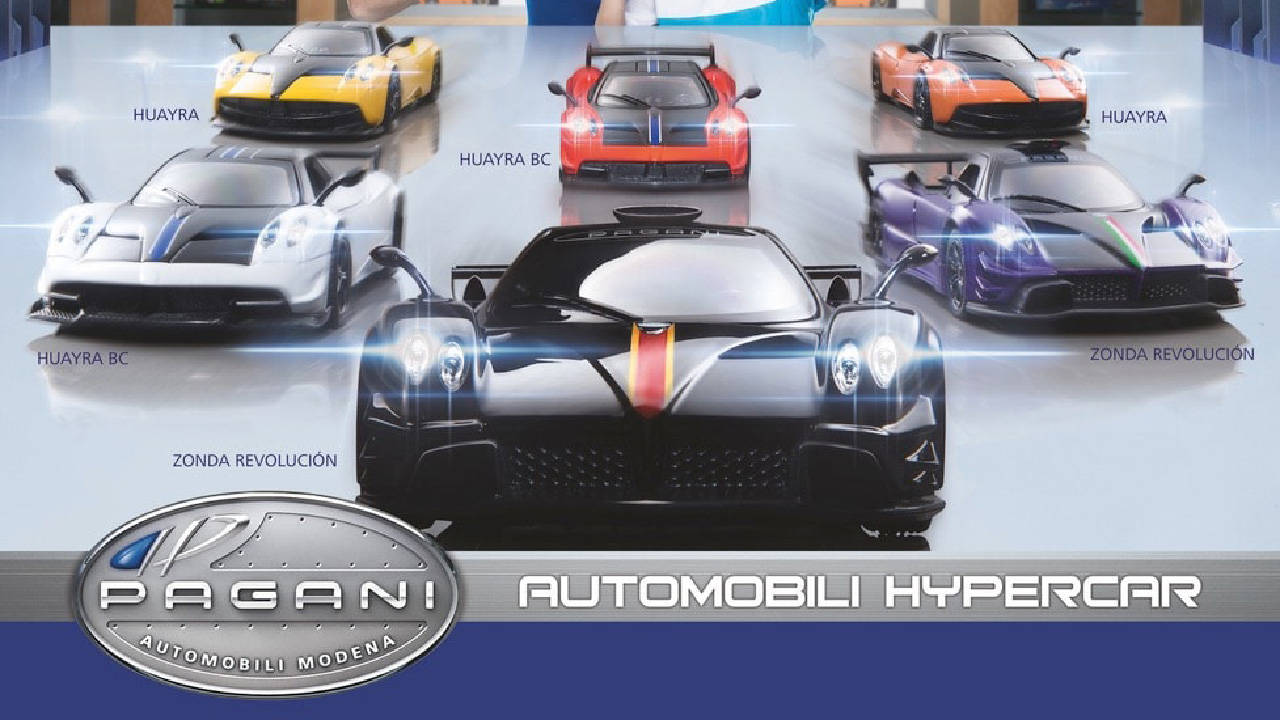 Diecast car collectors have something to look forward to from Petron Corporation as the petroleum corporation will soon offer die cast scale model cars for its Petron Pagani Automobili Hypercar collection.
The Petron Pagani Automobili Hypercar collection features 1:32 scale models made from die cast metal. The cars also aren't just for static display: push a button and its doors open; close the doors and the car accelerates and drifts.
Three specially-licensed models from Pagani are included in the collection:
The Pagani Zonda Revolucion is considered one of the most expensive and most exclusive cars in the world. With a price tag exceeding P200 million, only five units were built. It sports a Mercedes-AMG 6.0-liter V12 engine that produces an output of 789 hp and 730 Nm of torque. Top speed is 350 kph and acceleration time from 0-100 kph is 2.6 seconds. The Petron Pagani Zonda Revolucion cars are available in black and purple.
The Pagani Huayra was named "Hypercar of the Year 2012" by Top Gear UK and was featured in the 2014 Transformers movie, Transformers: Age of Extinction. With production limited to 100 units, it retailed for over P100 million and was sold out by 2015. The Petron Pagani Huayra cars are offered in yellow and orange.
The Pagani Huayra BC is a more extreme version, with just 20 units produced. Its 6.0-liter V12 twin turbocharged AMG engine produces 764 hp and 1,100 Nm of torque. For the Petron car collection, the Pagani Huayra BC comes in red and white.
Each one of the six cars from the Petron Pagani Automobili Hypercar collection are available for every P500 single or accumulated purchase of fuels (Petron Blaze 100 Euro 6, Petron XCS, Petron Xtra Advance, Petron Turbo Diesel, and Petron Diesel Max) or engine oils (Petron Ultron, Petron RevX, and Petron Sprint 4T) at one of the 1,400 participating Petron service stations nationwide for only P300.