Phoenix Petroleum Announced as Official Fuel of STV Auto Rally
A Memorandum of Agreement (MOA) between Phoenix Petroleum and Sunshine TV making the newly launched Phoenix Fuels with Pulse Technology as the 'Official Fuel' and 'Presenter' of the 2018 STV Auto Rally Corporate Challenge was recently signed at the BGC offices of Phoenix Petroleum Corporation. The 2018 STV-ARCC, which is presented by Phoenix with Pulse Technology in cooperation with NLEX Corporation aims to have two 'firsts' in its long years of staging--the longest by far with a flag off in Clark and on to Subic and back to Clark plus a 'fuel performance benchmarking in rally mode' for all participating vehicles using Phoenix with Pulse Technology fuels.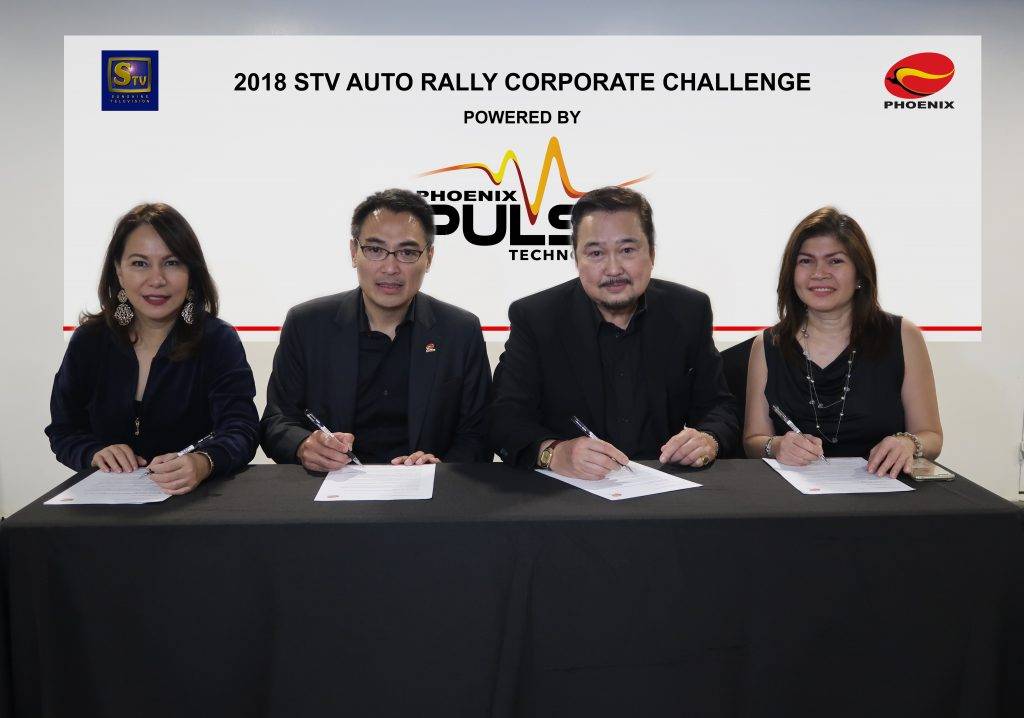 According to STV, this motorsport discipline follows the "On time, All the time" format of the Tulip Rally of Europe locally named as the Sampaguita Rally. Exclusive to the participation of the country's car manufacturers, importers and dealers, it is the only motorsports event that the local auto industry openly competes in, making it an institutional annual industry event. The event also is one of the 'Road Safety Awareness' projects of Sunshine TV and Socio Com Foundation, which help fund the road safety seminars and workshops being conducted for free to high school students. The 2018 Phoenix with Pulse Technology STV-ARCC flags off at the Clark Global City and runs straight to Harbor Point Mall in Subic on May 12.