Porsche Taycan Cross Turismo to be Unveiled Late This Year, the Macan in 2022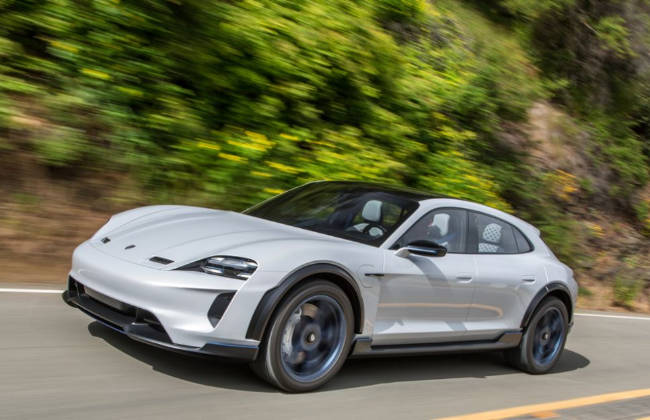 Porsche has recently confirmed that the Taycan Cross Turismo will be coming soon—some time around the end of 2020. Following its footsteps will be the brand new, all-electric Porsche Macan in 2022.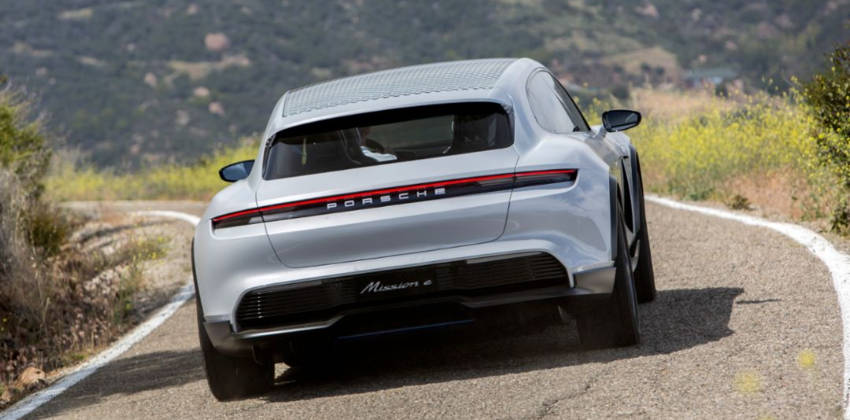 Previewed by the

Mission E Cross Turismo concept in 2018,

the Cross Turismo showcased a sleek wagon body style of the Sport Turismo. However, some things were added for distinction, like those raised ride height and large blue wheels to set off those off-road tires.

The Taycan Cross Turismo has a power output of more than 592 horsepower. It can go from zero-to-100 kilometer per hour (km/h) under 3.5 seconds, and around 200 km/h in under 12 seconds. It also comes with an 800-volt electrical architecture that can charge the car for a range of around 400 kilometers in 15 minutes. With an electric motor on each axle, the Cross Turismo will be able to transfer around 600-horsepower to all four wheels. This setup gives the electric wagon an on-demand all-wheel drive, with torque vectoring and dynamic chassis control on the side. And while it doesn't promise exceptional rugged, off-road performance, it should be able handle most terrain and weather conditions with relative ease.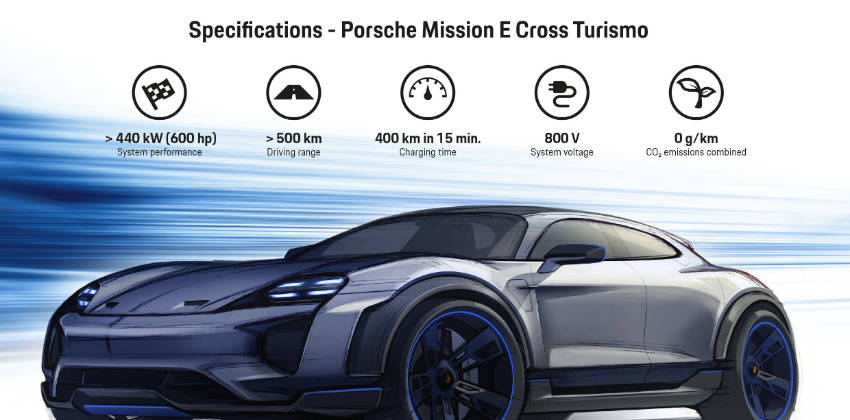 The production of the Porsche Taycan Cross Turismo will begin around the fourth quarter of 2020. This means that it may not arrive in North American showrooms until early 2021. Full specs and pricing information should be made available as its release date grows nearer. The Cross Turismo will only be a small part of Porsche's EV's growing family, with electric variants of their SUV's expected to join the lineup in the 2020s.
The 2022 Porsche Macan
Meanwhile, Porsche also announced that the next-generation Macan will be purely electric, and will go into production mode in 2022. It will be built in Leipzig, and patterned after the Premium Platform Electric (PPE) architecture of the Taycan. Petrol fans of the Macan don't have to worry—the electric version will also be sold together with a petrol-powered variant, which Porsche describes to be in a "transitional phase" right now. On a side note, Porsche also revealed its financial performance for 2019. The company sold around 280,000 vehicles during that time ( which reflects a 10-percent increase compared to the year before), while its sales revenues also went up to 11 percent. If you take out special items like continued penalties from the emiss

ions cheating scandal, its operating profit still increased by three percent.
Also Read: