Power of 3: Foton PH bolsters digital presence on various platforms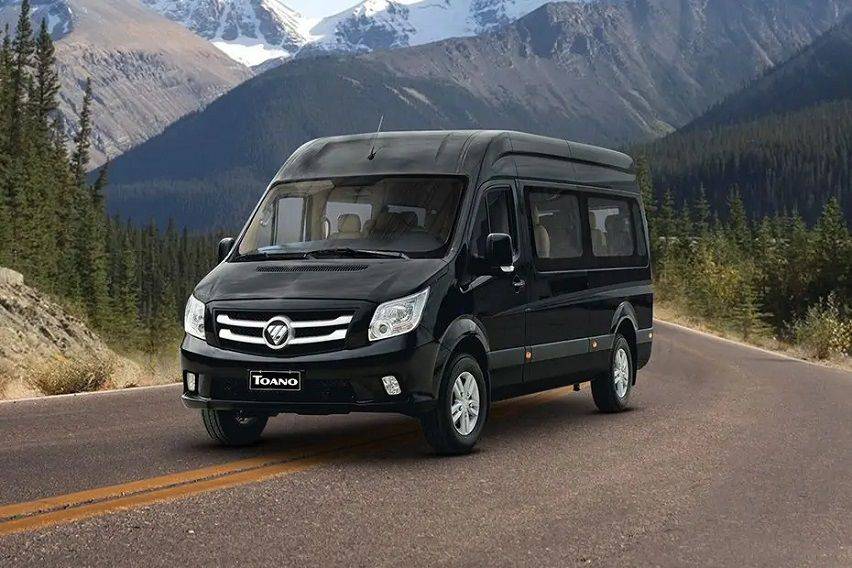 The local arm of Chinese automaker Foton has now boosted its presence through three digital platforms with its digitization efforts.
Foton Motor Philippines, Inc. (FMPI) has announced the leveled-up digital platform such as the digital showroom, the new website and the mobile app, which is set to connect customers to the brand and provide them necessary information, quality service and swift assistance.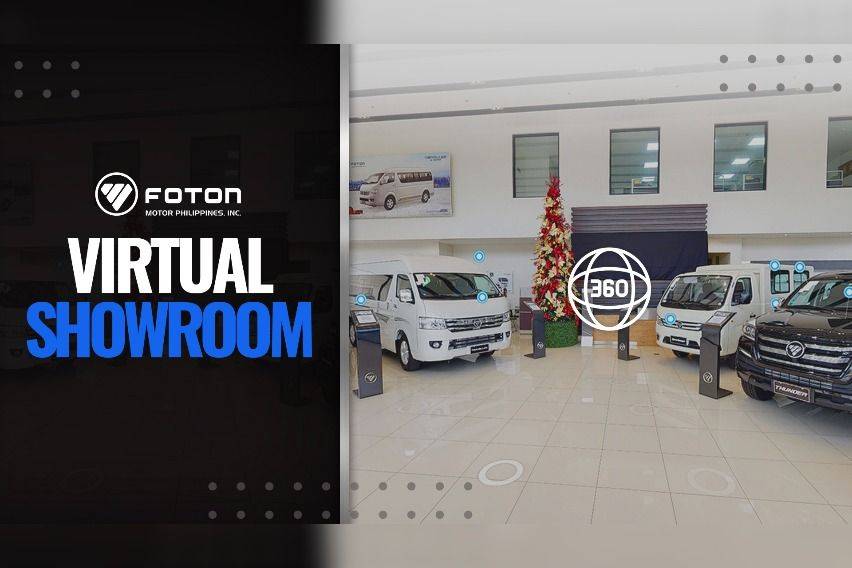 Digital Foton Showroom
The digital showroom, which is accessible via mobile phones and computers, gives customers a walk-around view of the commercial vehicles. Aside from that, detailed specification sheets of the units are also linked in the tags per vehicle – and can be downloaded for offline viewing.
The page provides beauty shots of the interior and exterior of all the units and gives access to informative videos.
Presented in two locations, the first showroom showcases Traveller XL 19-seater, TransVan HR 16-seater, TransVan 13-seater, Gratour TM 300 MPV, Thunder 4x2 A/T and the Toano EX 11-seater. The second showroom highlights the Tornado M5.2C Dropside, F-Jeepney F29, Hurricane EST-M 4x2 Dump Truck, and the gigantic power-built GTL 8x4 Dump Truck HR.
Visitors may access the showrooms through http://bit.ly/FOTONShowroom1 and http://bit.ly/FOTONShowroom2 .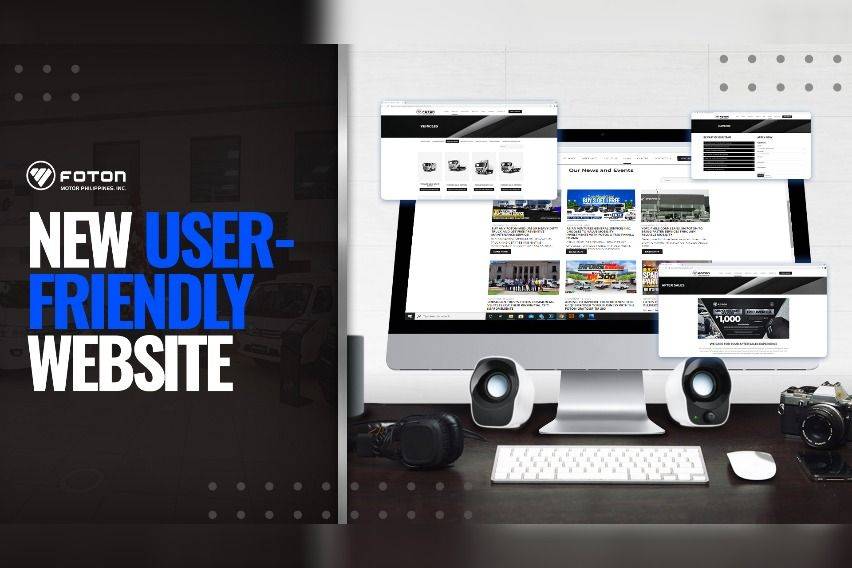 New Foton PH website
The revamped Foton website upgrades its look and is now more user-friendly.
With new features, the new website is "aligned with the brand's commitment to provide faster services and easily accessible communication lines. Customers may check it out by going to www.foton.com.ph now.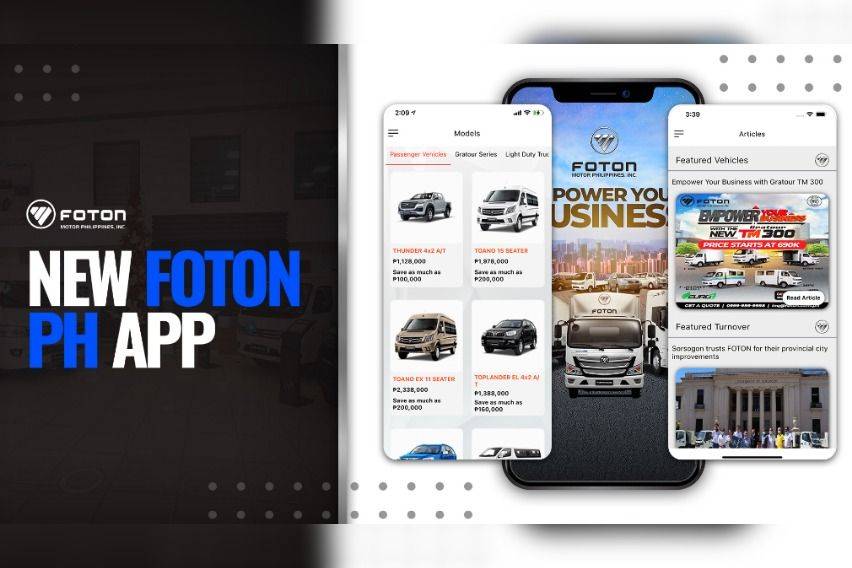 Foton PH mobile app
Available for Android and IOS mobile phones, Foton launched the Foton PH mobile app that gives vital information, features and services for enhanced quality service through its exciting yet beneficial functions.
The users of this newly-launched app can conveniently browse the latest news updates, prices, promos and even make reservations for their targeted Foton vehicle. Apart from that, clients can easily schedule for preventive maintenance service (PMS) with it or get in touch with the nearest dealer.
To make it more fun, Foton gives customers points to win exciting rewards through successful referrals, services and parts purchase.
Photos from Foton Philippines
Also read:
MIAS WIRED: Foton PH brings latest Gratour TM300 front and center
UAAGI, FMPI now 2019 ISO-Certified
Foton PH meets modern transportation needs of Laguna-based transport coop
Foton Car Articles From Zigwheels