Practical picks: Suzuki's fuel-efficient cars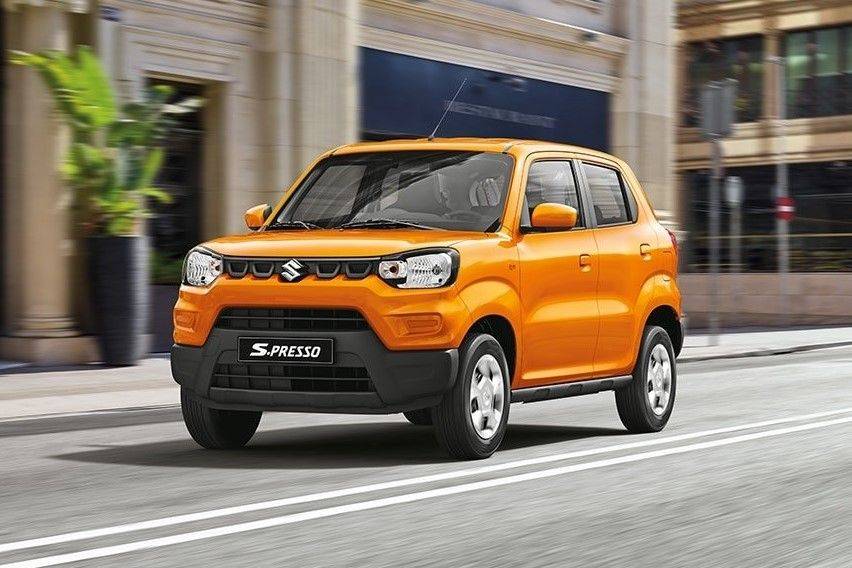 Suzuki has been considered by many Filipino car enthusiasts as an economical brand. The lineup mainly consists of small cars with small engines best suited for daily driving. That said, their offerings now make for an attractive option for car buyers looking for a modest daily driver, especially with today's surging pump prices.
KEY TAKEAWAYS
Which Suzuki cars are particularly fuel efficient?
These are the S-Presso, Dzire, and Swift.
What are their engine displacements?
The S-Presso has a 1.0-liter engine while the Dzire and Swift have 1.2-liter mills.
Do you want to find out which of Suzuki's cars make for a practical pick? Join us as we look into the brand's fuel-efficient cars.
1. Suzuki S-Presso
Not only is the S-Presso Suzuki's most affordable nameplate, it's also one of the brand's best cars when it comes to fuel efficiency.
Under the hood of this subcompact is a 1.0-liter gasoline engine that despite its displacement offers a peppy drive. This modest engine is mated to a five-speed manual tranny, which according to the local arm of Suzuki, enables the S-Presso to obtain the best possible fuel consumption and performance.
It gives a decent 25kpl.
2. Suzuki Swift
The Suzuki Swift does pack a slightly larger power plant: a 1.2-liter gasoline engine that offers high output and good fuel economy. Suzuki says that despite the engine's small displacement, its heightened compression ratio results in better thermal efficiency for powerful driving.
Its engine is mated to a CVT which helps get good mileage, especially when driving at higher speeds. Thanks to its aerodynamic exterior, this hot hatch can crunch respectable numbers and clocks in at 23kpl.
3. Suzuki Dzire
This compact car leaves nothing to be desired, especially in terms of fuel efficiency.
The Suzuki Dzire packs a compact 1.2-liter VVT engine mated to either a five-speed manual gearbox or an Auto Gear Shift automated manual transmission. Thanks to the engine's high combustion efficiency and compression ratio, low friction, and light weight, the Suzuki Dzire achieves surprisingly good numbers.
In a fuel economy run done by Suzuki with the Automobile Association of the Philippines (AAP), this compact sedan's AGS-equipped variant registered at 25.99kpl while its manual variant clocked in at 26.51kpl.
Interested to look at some affordable second-hand options? Check our selection of used Suzuki cars here.
Photos from Suzuki
Also read:
Suzuki PH secures 3rd spot among best-selling car brands for H1
Suzuki to develop flying cars in partnership with SkyDrive