Rolls-Royce taps Bovet 1822 for Boat Tail timepieces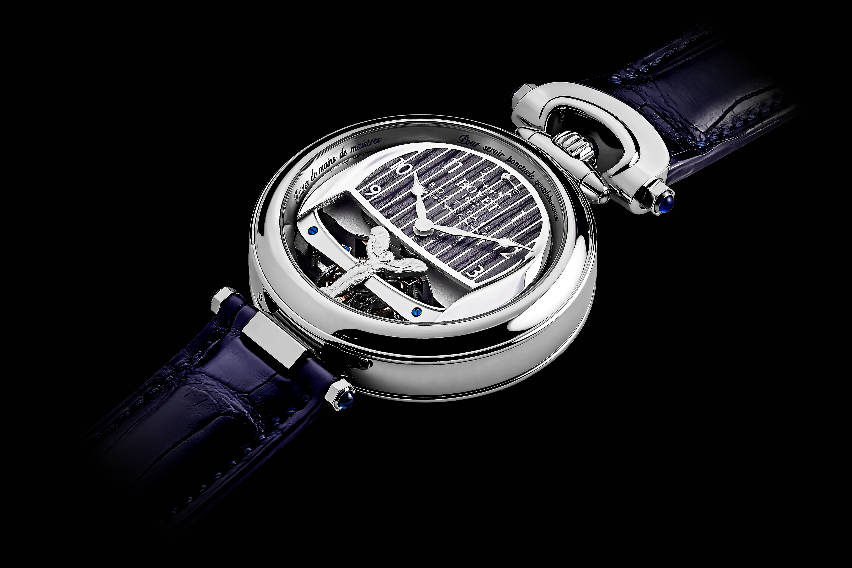 Following the unveiling of the extravagant and opulent Rolls-Royce Boat Tail, the British luxury carmaker reveals the details of the similarly grand pair of timepieces created in collaboration with Swiss master horologists Bovet 1822.
The client receiving the first commission — who happens to be a Rolls-Royce and Bovet 1822 collector himself — had a concept in mind, "to design and produce a bespoke Rolls-Royce and two unique Bovet 1822 timepieces, one for himself and one for his wife, that go hand in glove."
And after three years in development, Rolls-Royce and Bovet 1822 finally accomplished something never realized before in both the horological and the automotive industry.
Made as a pair, the timepieces are reversible and are housed in Bovet 1822's patented Amadeo case, which allows them to be worn on the wrist, or used as a table clock, pendant or pocket-watch, as well as being placed front and center in Boat Tail's fascia as the motor car's own timepiece.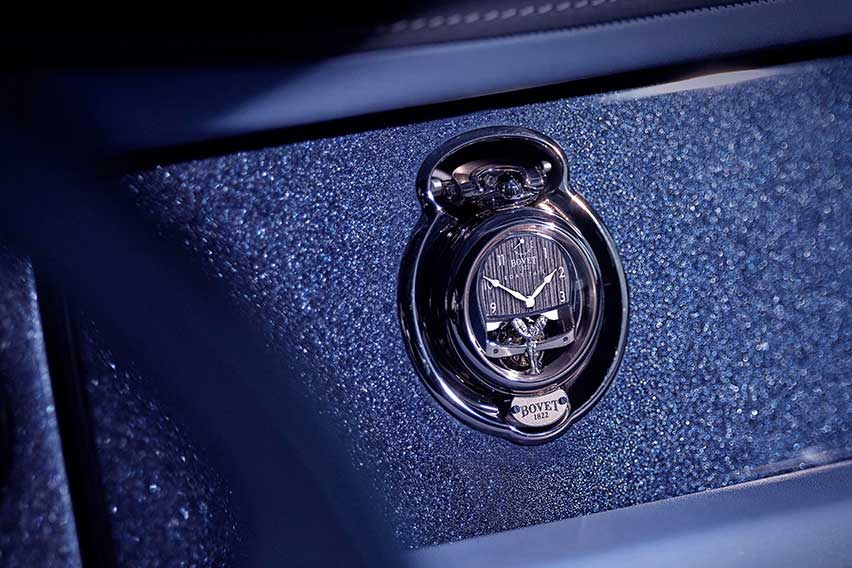 In addition, the watches have specially designed 18K white gold cases and feature matching front dials with the same Caleidolegno veneer found on the aft deck of the Boat Tail itself.
Bovet 1822 owner Pascal Raffy said, "I am so proud of the Bovet 1822 team, who worked in tandem with their counterparts at Rolls-Royce to produce something truly spectacular. The owners of the coach-built car, and these bespoke timepieces, are personal friends, as well as valued collectors of Bovet 1822. It was important to do the very best for them — two completely unique pieces that are unlike anything we have ever done before."
The gentleman's watch features a hand-made wood marquetry front dial with a hand-engraved Spirit of Ecstacy sculpture fixed to the tourbillon bridge. When reversed, it boasts an aventurine dial with the celestial arrangement of the night sky over the place of his birth on his birth date.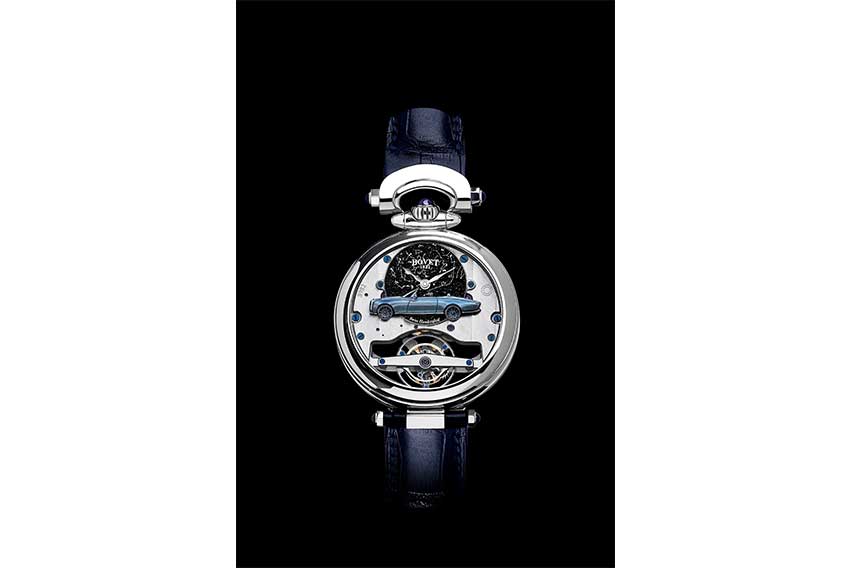 On the other hand, the lady's watch is decorated with a similarly intricate hand-made wood marquetry front dial with a hand-engraved Spirit of Ecstacy sculpture made from 18K white gold. The reverse side features an ornate miniature painting of a flower bouquet on a mother-of-pearl dial.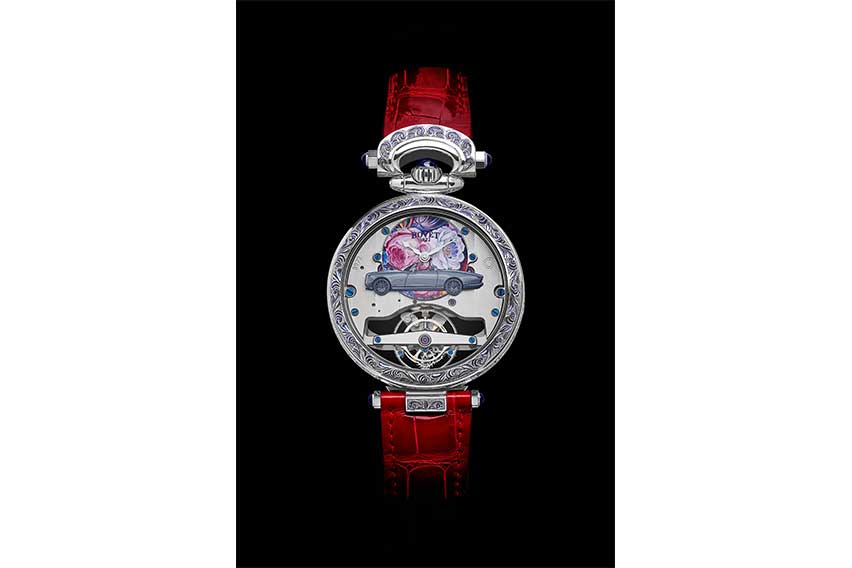 They, of course, are finished with the couple's names.
"Rolls-Royce Boat Tail is a pure expression of its owners' interests, influences, and passions, with every detail minutely considered. We have enjoyed working with Bovet 1822 to create a pair of exquisite timepieces that also serve as Boat Tail's dashboard clocks. In doing so we have together created historically significant items of detail, precision, and beauty. These remarkable objets d'art, unique to the first iteration of Boat Tail, represent the finest examples of the skills and values shared by our two great luxury Houses," said Rolls-Royce Motor Cars CEO, Torsten Müller-Ötvös.
According to Rolls-Royce, the timepieces took a total of 3,000 hours to complete.
Photos from Rolls-Royce
Also read:
Rolls-Royce partners with Hermès for Phantom Oribe commission
First Bespoke Rolls-Royce Dawn created for luxe Japanese residence
Rolls-Royce Bespoke Black Badge Cullinan comes home to LA couple
Read All
Featured Articles
Featured Rolls-Royce Cars