Rolls-Royce partners with Hermès for Phantom Oribe commission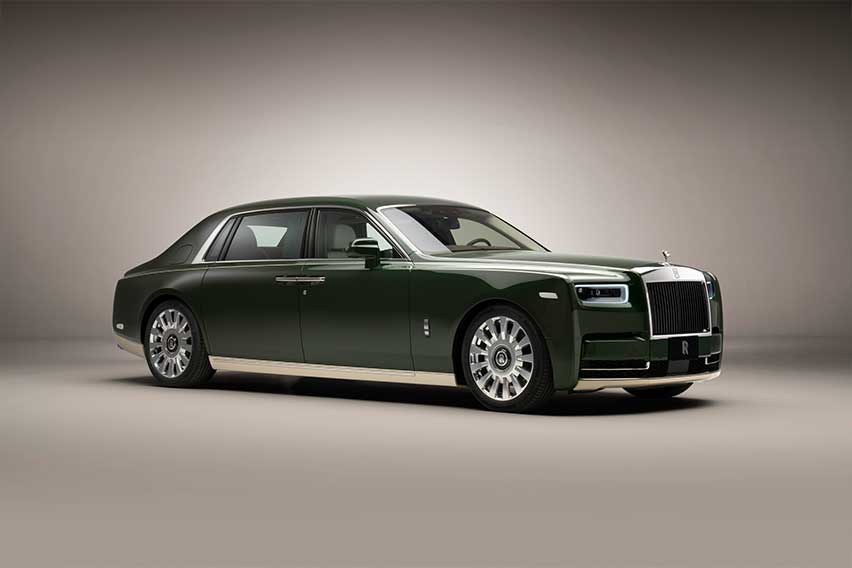 Luxury carmaker Rolls-Royce teams up with French luxury goods manufacturer Hermès for a special Rolls-Royce Phantom commission for Japanese entrepreneur, art collector, and supercar enthusiast Yusaku Maezawa.

Envisioned as a "land jet," the Bespoke Phantom looks to bring the exclusivity of private air travel to the road.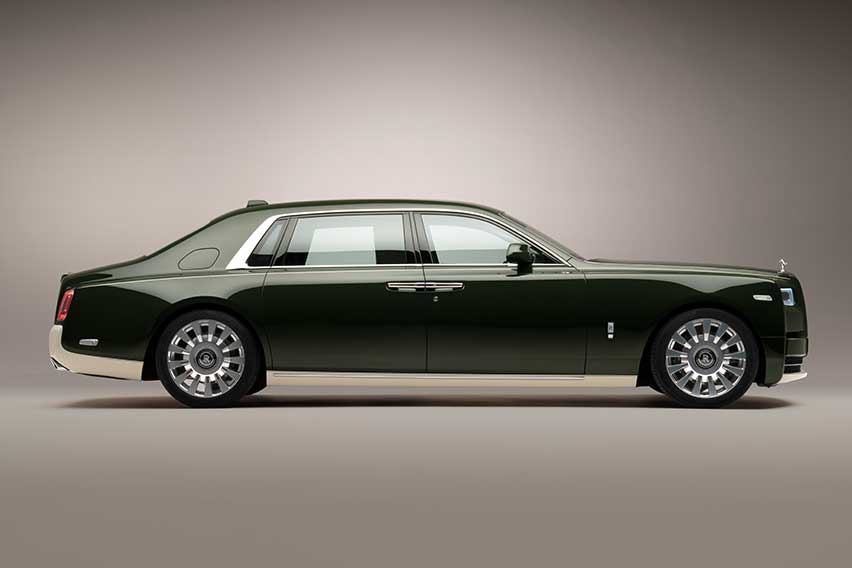 "This magnificent expression of our pinnacle product represents a landmark for Rolls-Royce Motor Cars, bringing together two houses with more than three centuries' combined experience and heritage. It is the result of a deep, genuine collaboration between the Houses of Rolls-Royce and Hermès, in which designers, materials specialists and skilled craftspeople worked side by side to create a truly one-of-a-kind Phantom," said Rolls-Royce CEO Torsten Müller-Ötvös.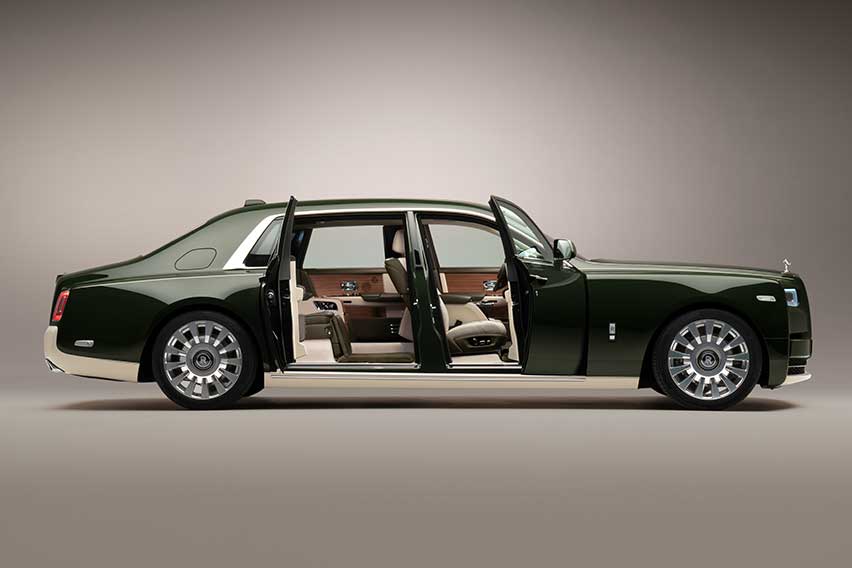 Dubbed the Phantom Oribe, this version of the full-sized luxury saloon was designed and handcrafted by a combined team of Bespoke specialists at the Home of Rolls-Royce at Goodwood, West Sussex, and Hermès in Paris.

It features a two-tone exterior, reminiscent of the green and cream glazes of antique Japanese Oribe ware, of which Maezawa-san is a prominent collector.

The upper portion of the exterior is painted in a customized color called Oribe Green. Rolls-Royce made this paint available for use on Maezawa-san's private jet that the Bespoke Phantom will be paired with. The lower section of the vehicle is finished with cream-white paint.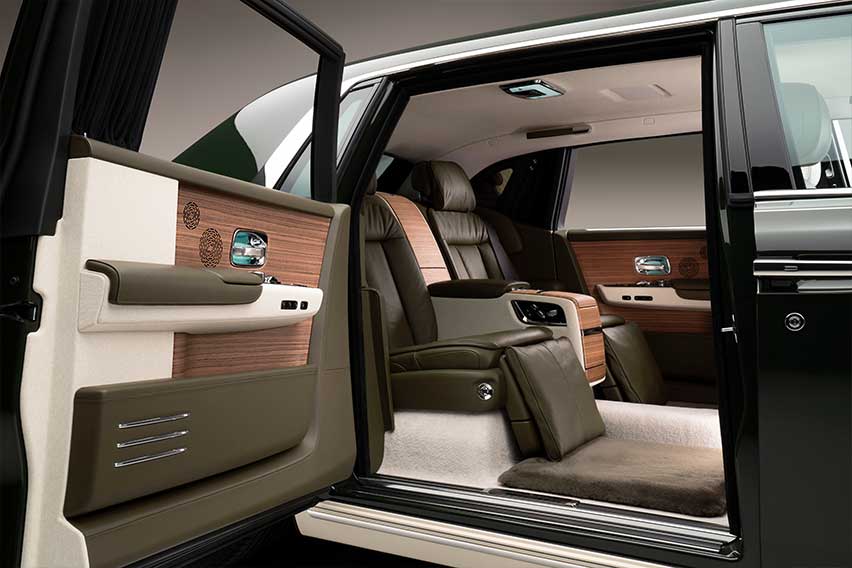 Inside, the Oribe ware-inspired theme continues, boasting Hermès Enea Green leather trims. The expensive leather can be found generously inside the cabin including the steering wheel, duchess handles, gear selector, and the vehicle's rotary controls.

"It has been a real pleasure to work alongside the Rolls-Royce experts and to see how this car expresses all the values that Hermès cherishes every day," said Hermès Bespoke Division Design and Engineering Director Axel de Beaufort.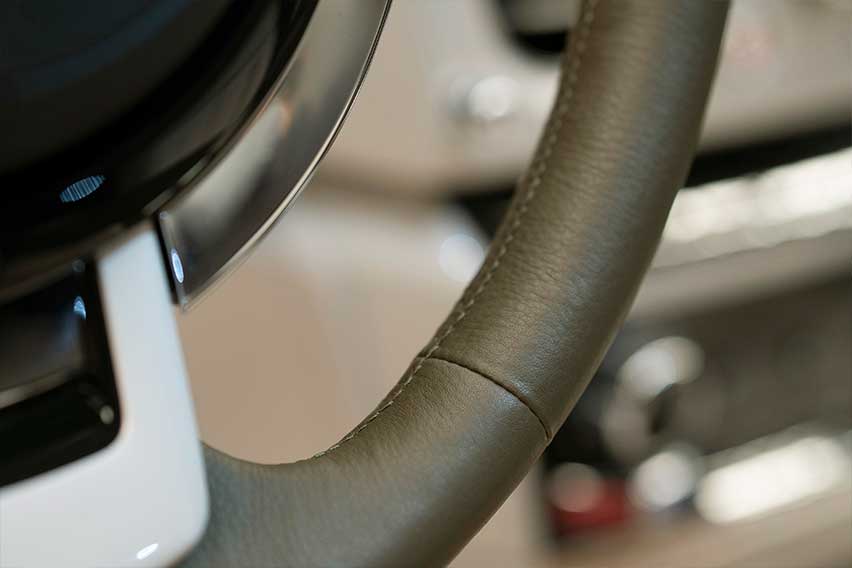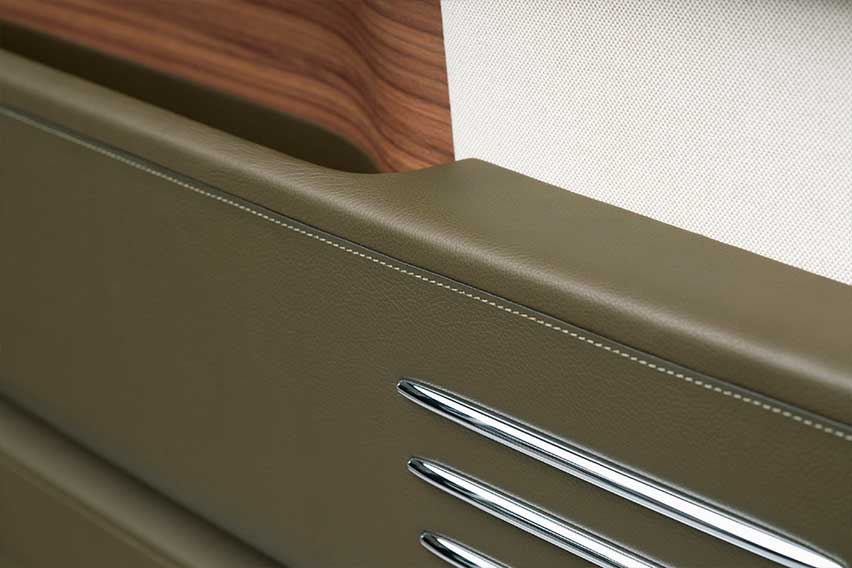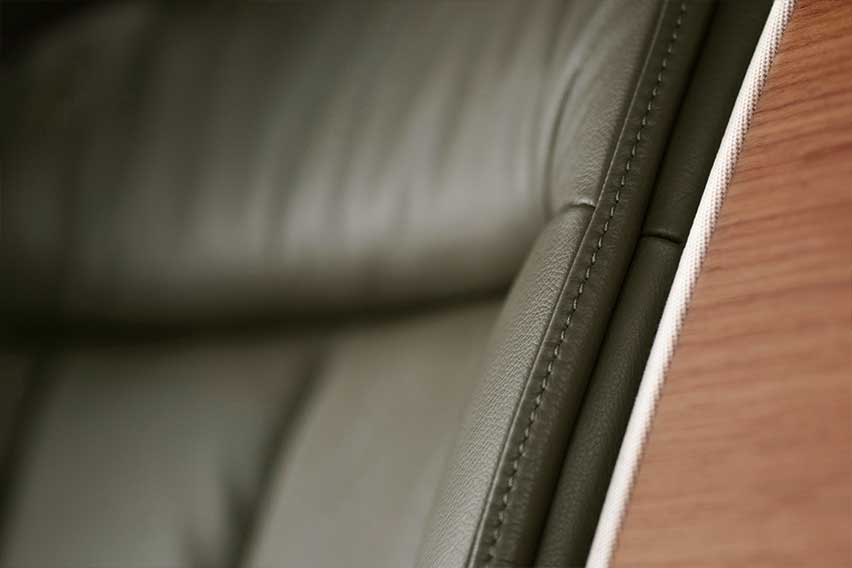 Hermès' fine leather accents can also be found in the lining of the glove and luggage compartment, center console, and—in classic Rolls-Royce fashion—the decanter stowage compartment and champagne cooler. Of course, key points lined with the expensive leather from the god of handbags are embossed with the signature "Habillé par Hermès Paris."

"This unique Phantom is a fusion of East and West, ancient and modern, serenity and exhilaration. It is always a pleasure when a client brings us a bold, clear and imaginative vision, and a great thrill to see it realised so perfectly," said Rolls-Royce Bespoke Collective Lead Designer Michael Bryden.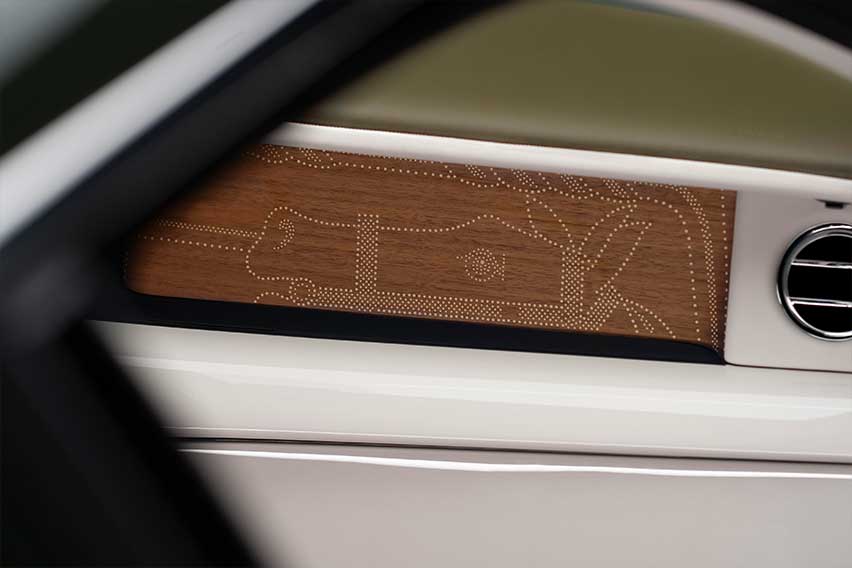 Noticeable in the Phantom Oribe's interior is the recreation of an artwork based on a design by the celebrated French artist and illustrator Pierre Péron (1905–1988).