Rolls-Royce Bespoke Black Badge Cullinan comes home to LA couple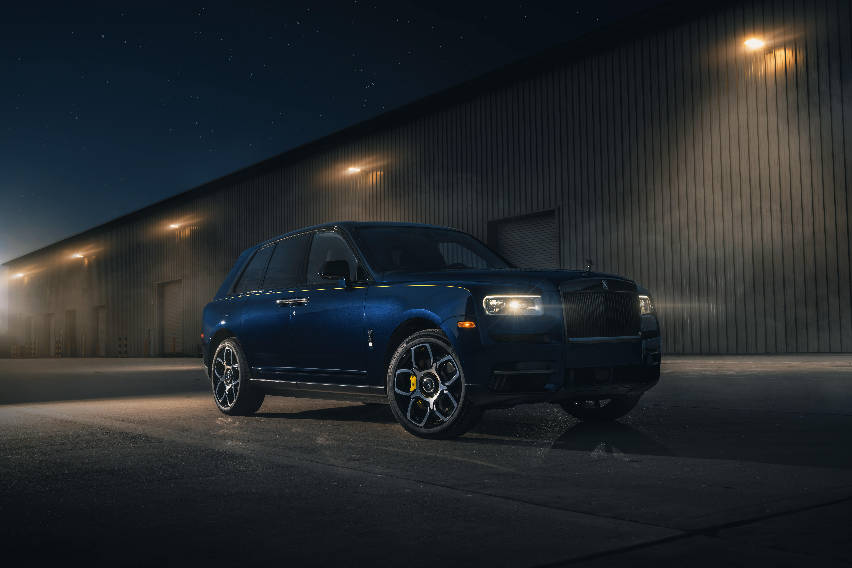 US-based car enthusiasts and endurance racers Ben and Christine Sloss took delivery of their new Rolls-Royce Cullinan. A commission from Rolls-Royce Motor Cars Los Gatos, California, the Cullinan sports a unique exterior inspired by the couple's racing regalia — the Rolls-Royce Bespoke Black Badge Cullinan in Pikes Peak Blue.

As with other vehicles in the British luxury car maker's Bespoke commissions, the Sloss's Cullinan is finished with a whisk of the couple's personal choice of colors crafted to their own specification. The name Pikes Peak Blue pays homage to one of the couple's favorite races, the legendary Colorado hill-climb of the same name. The folks at Rolls-Royce Bespoke Collective added vivid flashes of Forge Yellow (developed especially for Mr. Sloss's project Cullinan) on the hand-painted coachline, wheel-center pinstripes and brake callipers, betokening the flag of Moderna, and livery carried by all the couple's racing cars.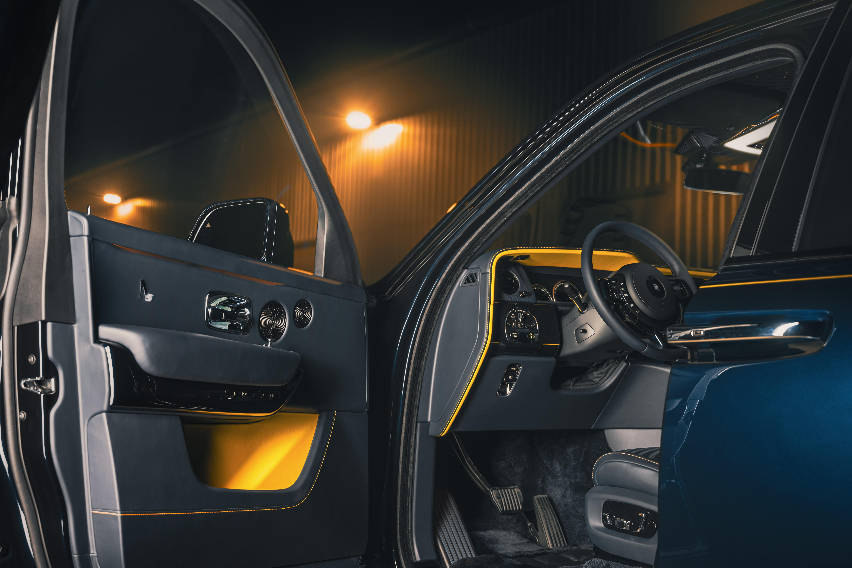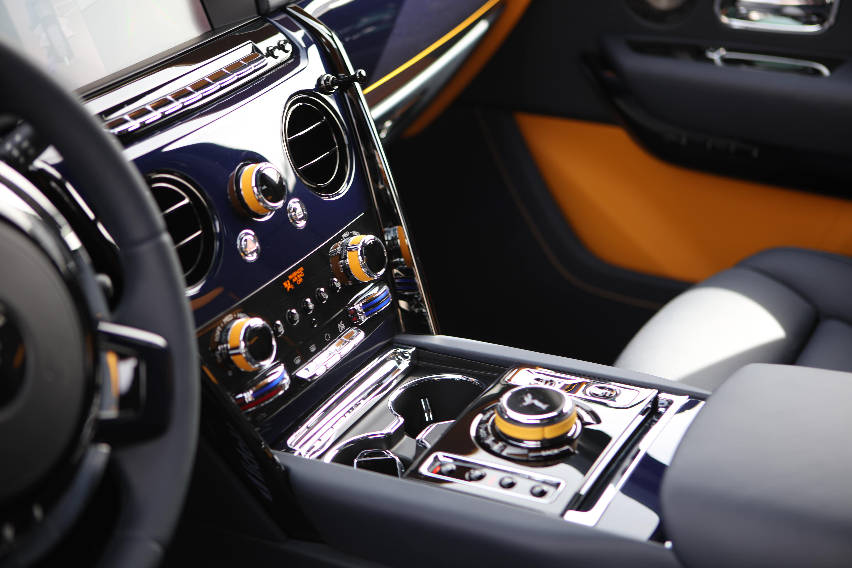 The Black Badge variant offers a darker, edgier, more assertive character to the calm and composed Cullinan. The Sloss's luxury SUV includes the signature silver-on-black "RR" monogram, dark window surrounds, and custom two-tone Black Badge wheels. Emphasizing the vehicle's performance credentials is the iconic Spirit of Ecstasy atop the dark Pantheon grille milled from a solid billet of carbon fiber. And because it's a Black Badge, the front doors are outfitted with personalized Black Badge tread plates designed to match the Black Badge logo. Each plate was put through a precise Physical Vapor Deposition coating process in Black which was then engraved to reveal the silver metal of the client's name.

Being a true expression of opulence and luxury, the seats are hand-crafed in matching navy-blue leather and accent stitching as well as monograms in Forge Yellow; similar contrast highlights appear on the SUV's fascia, door pockets, and even on the face of the brushed metal Bespoke clock. To go along with the interior motif, the Bespoke Technical Clock has been finished with Navy Blue Anodized brushed stainless steel surround and accented with Forge Yellow. Adorning each door panel is Mrs. Sloss's personal racing badge — a stylized stiletto in embroidered leather — created by Mrs. Sloss and interpreted by a Bespoke specialist who previously worked as a shoe designer.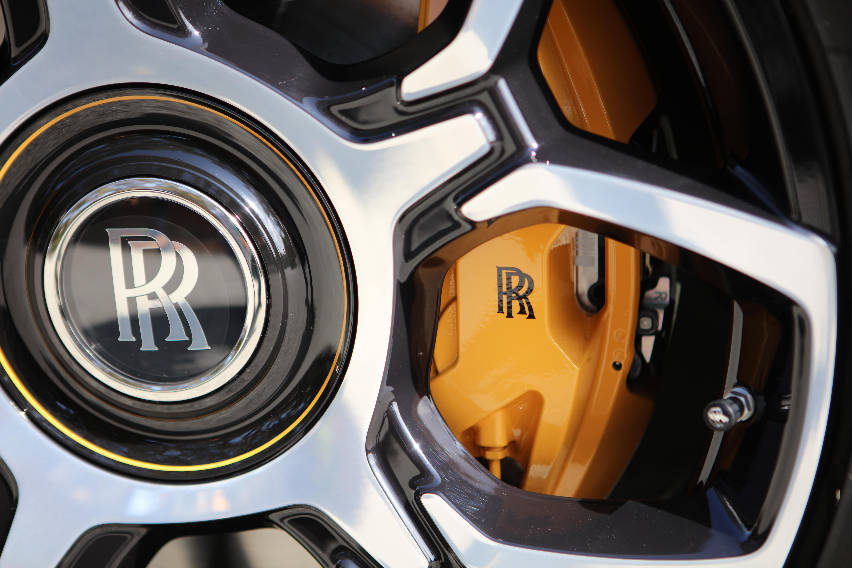 The new Rolls-Royce Bespoke Black Badge Cullinan in Pikes Peak Blue complements the Sloss's Bespoke Dawn Black Badge, a previous commision crafted for Mrs. Sloss back in 2018. This drophead coupé has a reversed color scheme with its main body finished in bright yellow contrasting the bonnet and the coachline in Pikes Peak Blue.

A few weeks back, Rolls-Royce also gave its customers a sneak peek of its "Colors of Cullinan Collection," an eight-car collection that features finishes from Bespoke Creative at Goodwood.