Ropali Brings Lambretta to the Philippines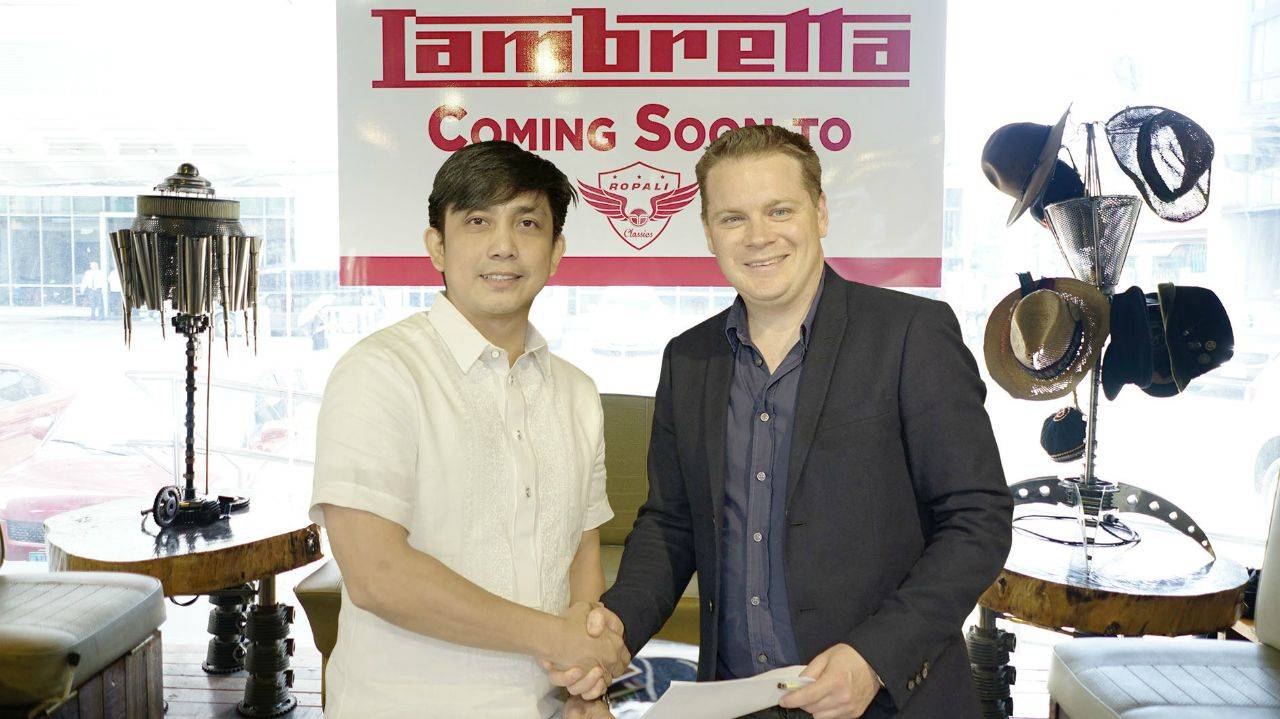 Lambretta, the cult Italian scooter brand, has finally arrived on our shores. Last June 5, Lambretta and local motorcycle retail and lifestyle chain Ropali officially launched the brand in the Philippines, with Ropali top executives and Lambretta International Sales Manager Michael Fulton representing their respective companies at the contract signing.
Ropali President Ariane Alingog said at the affair: "It is an honor to be able to work with Lambretta, a globally recognized, authentic and historically renowned Italian scooter icon. Today, Ropali makes history in the Philippines again, with our contract signing with Lambretta. As the country's leading motorcycle and scooter retailer, we intend to imprint Lambretta into the consciousness of our enthusiast-customers, as we fully intend for our market to embrace Lambretta, the scooter acknowledged worldwide as a cult classic."
With 124 branches all over the country, Ropali is well-equipped to help the Italian scooter brand conquer the Philippine market. Aldouse Rex Alingog, general manager of Ropali Group of Companies, said that his company will kick off the sales and distribution of Lambretta with its new V-Special range, bringing its three different engine sizes to the country. These will include a 50cc, 125cc, and 200cc, which are expected to arrive by June 23. A press conference is slated for the three engine models on June 25.
Also in attendance during the contract signing were Ms. Ma. Ceres Allam, Ropali Chief Revenue Officer; Ms. Eden Cabrera, Senior Marketing Manager Ropali; and key executives of the local motorcycle retail chain along with VIP guests and media friends.