How much should I save to buy a motorcycle in the Philippines?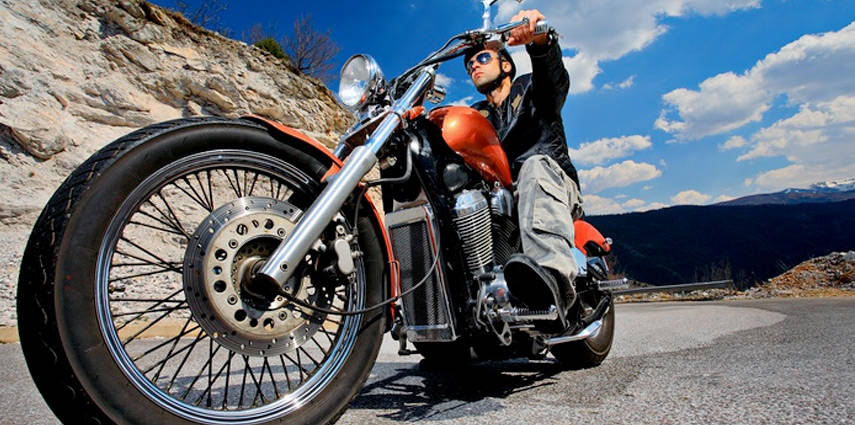 With traffic intensifying daily in urban areas around the country, particularly in Metro Manila, one of the best ways to commute with ease is to get your own motorcycle. So how much should you save on a monthly basis to own a motorcycle? Carmudi Philippines has crunched the numbers to get an idea of how much you need to save to buy a motorcycle in the Philippines.

Why should you buy a motorcycle?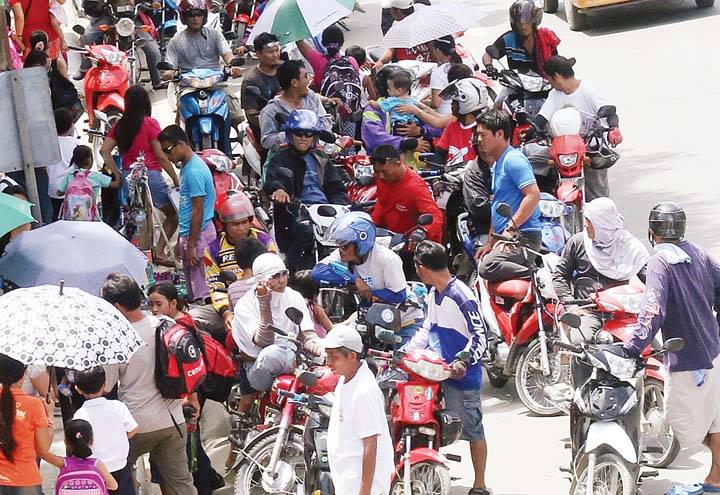 There are a ton of reasons why you should own a motorcycle. Firstly, they are one of the most convenient ways to get around thanks to their small size which allows them to traverse even jam-packed traffic. Secondly, they are more fuel efficient than cars and do not need a lot of space in your garage. And thirdly, they are easy-to-own because of their affordable price and low maintenance cost.
How cheap is it to own a motorcycle in the Philippines? Basically, you do not need to save much. Even an employee who is paid a basic salary will find it easier to pay the monthly fees should he choose to purchase it with a financing option.
The price of owning a motorcycle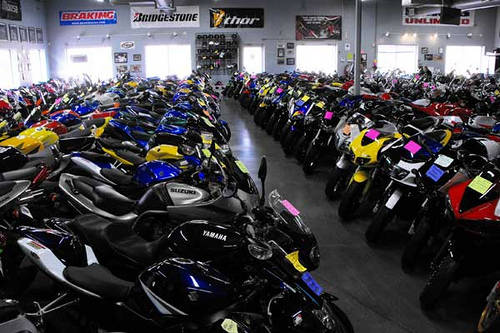 Just like cars, motorcycles are categorized as brand new, used or second hand units. Both have pros and cons- the brand new is pricier but the quality is better while the used unit has a lower price but also may also be of a lower quality (due to wear and tear).
First of all, we must establish the basic salary of an employee which is set at P466 a day for Metro Manila and P362 a day for Region IV-A workers. Let's take one of the most popular motorcycle models- the
Honda Wave
as the prospective motorcycle.
Buying a brand new motorcycle
According to Honda's website, one of its cheapest variants is the Honda Wave 110 Alpha which has a suggested retail price of P44,900. When you opt to purchase the same model through financing options at Motortrade, it will cost you a down payment of at least P2,900 and a monthly payment of P2,348 for a duration of 36 months or 3 years (or P106.72 per working day).
This figure should tell you that the buyer of the motorcycle who earns a basic salary will have to shell out around a fourth of his monthly budget to purchase the bike. This, however, can be lowered should they come up with a higher down payment amount.
| | | | |
| --- | --- | --- | --- |
| Employee's Location | Monthly Salary | Monthly Payment | Shelved out Amount from Salary |
| Metro Manila | ~P10,252.00 | P2,348 | 22.9 percent |
| Rural (i.e. Calabarzon) | ~P7,964.00 | P2,348 | 29.48 percent |
Buying a used or second hand motorcycle
Those wanting a cheaper motorcycle can turn to used products. Carmudi Philippines has a wide range of second hand motorbikes from trusted dealers who sell some of the country's leading motorcycle brands. Typing in the brand (Honda) and model (Wave), we get these results from the "used filter".
A search got me interested in a 2012 model which only costs P30,000. For a two year old unit, that is quite a bargain considering that its value has dropped by P14,900, almost a third of its original price. Let's assume that the dealer is also open for financing options using the average amortization plans and the same P2,900 down payment-you will get: a P947 monthly payment or P43.05 a day.
| | | | |
| --- | --- | --- | --- |
| Employee's Location | Monthly Salary | Monthly Payment | Shelved out Amount from Salary |
| Metro Manila | ~P10,252.00 | P947 | 9.3 percent |
| Rural (i.e. Calabarzon) | ~P7,964.00 | P947 | 11.8 percent |
Conclusion
Owning a motorcycle need not be expensive, even if you have to pay through monthly amortizations. Note also that a used motorcycle will eventually cut down the price you have to shell out each month by more than half. However, be wary of the motorcycle's general condition and mileage as it can tell you how much damage it has received from its previous owner.
Disclaimer
The formulas used in this post reflect some of the formulas used by motorcycle dealers. Using a financing option nearly doubles the original amount of the motorcycle if not bought upfront with cash. For this example, the buyer of a brand new Honda Wave would have shelved out a total of P84,528 in its three-year monthly payment period.
Also note that we have not factored in the cost of repairs and customization in this post.