Senator De Lima Files Bill Protecting Commuters Against Abusive Drivers
Senator Leila de Leima has filed a bill at the Senate seeking to protect commuters from being abused by opportunistic drivers. The bill also seeks to create standards for services on public utility vehicles (PUVs).
Bill No. 1165, or the "Passenger Transit Rights Acts of 2019" aims to provide "relief against unprofessional and abusive drivers" while creating standards for services on public utility vehicles (PUVs).
"The traffic congestion is a mere fraction of the daily stressors our commuters encounter and struggle with whilst availing of the services of common carriers," she said.
"While uncomfortably seated in cramped public utility vehicles, the space – or the lack of it, becomes least of their concerns. They clamor for comfort, but ultimately, they beg for safety," she added.
The senator also pointed out that commuters are exposed to risks from drivers who "do not prioritize passenger's safety".
"Exposed to this unfortunate experience and a daily exposure to risks and accidents, under the hands of drivers and operators having very little to no regard to the rights of commuters, it therefore becomes obligatory upon the State to ensure their safety whenever they avail of services," De Lima said.
According to Inquirer, the proposed bill also wants to put an end to drivers who demand a higher fare than what is legally required in the fare matrix. They are also not allowed to use "distance" or "heavy traffic" as excuses to refuse passengers on board.
Commuter Assistance for Abusive Drivers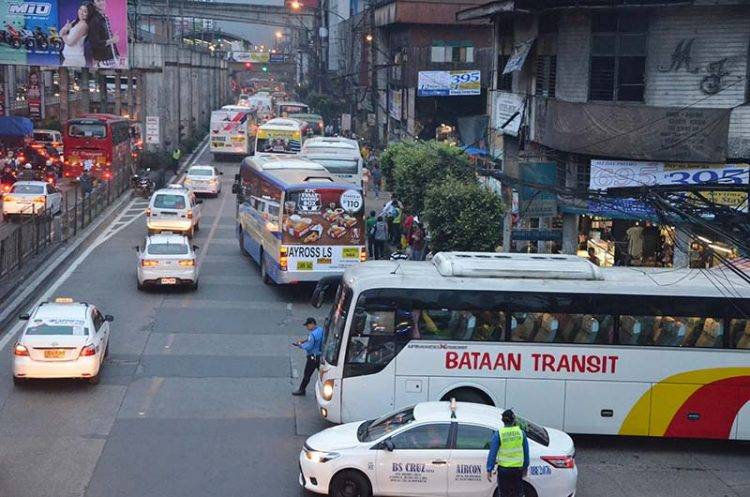 The proposed measure also wants to create a Commission that will ensure that all the service standards are strictly followed by all parties. This agency will not only study the conditions where the commuters are at at risk, but also create plans that will help assist and solve commuter problems that are related to driver abuse.
"The Commission will not only evaluate the conditions to which the riding public are exposed, it shall also study and lay down contingency plans so that instances where technical glitches create additional burden for commuters to suffer from, immediate and efficient assistance and resolution shall be delivered by the concerned government agency or office," Senator De Lima explained.
Moreover, the bill also wants to establish a Transportation Action Center (TAC) that will be "in charge of receiving and adjudicating passenger complaints."