Shell Bike Fair 2018 Wraps Up in Epic Fashion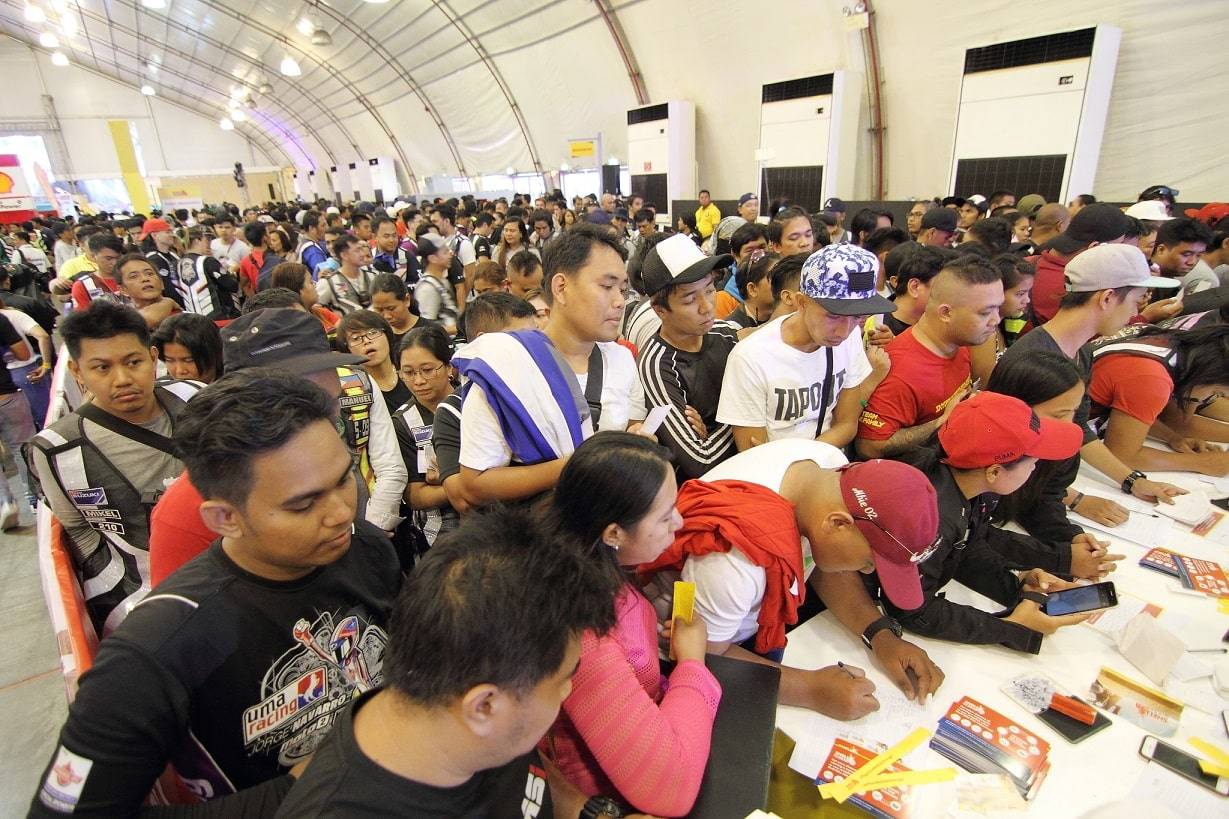 After a successful kick-off in Baguio City last July, Shell Bike Fair 2018 recently held an epic finale at the Philippine International Convention Center (PICC) in Pasay City with over 3,000 riders, bike club members, and motorcycle enthusiasts from different parts of the country in attendance.
As Shell's way of thanking the riding community for its unwavering support for Shell Advance motorcycle oils and Shell V-Power fuels, Shell Bike Fair was launched in 2015 and continues to get bigger every year.
"We hope to strengthen our relationship with our thousands of loyal riders not just by offering high quality products but also by delighting them with this experience designed especially for them," reveals Lorrie Ramirez, Shell Advance Brand Manager. "And we are always happy to see such great turnout from our riders year in and year out."
A major highlight of the event was the awarding of the Shell Outriders Best Bike Club. The winners were picked out through careful screening of hundreds of entries over the past two months.
"Shell Outriders is our nationwide search for the best bike club in the country," notes Shell V-Power Brand Manager Mark Malabanan. "It is our way of acknowledging bike clubs for the activities that they do to promote moto-tourism and safe driving practices, as well as their respective advocacies and outreach programs."
Showing exceptional passion in achieving their collective goals, the Western Bicutan Riders club bagged the grand prize. They exhibited personal and social courage in various ways, benefiting not only their bike club but also the larger community.
The club received a cash prize of PHP100,000 and fuel vouchers worth P50,000.
The Bicol Elite Mix Moto Club and Bull Riders Club Philippines were awarded 1st and 2nd runners-up, respectively.
The day's activities included fun booth and stage games and a helmet design and modified bike competition. The crowd was also entertained by celebrities Daiana Meneses, Yam Concepcion, and Phoebe Walker while band Rocksteddy and Rico Blanco rocked the venue with electrifying performances.
Five brand-new motorcycles were also raffled off to lucky winners: two Yamaha Mio bikes, two Suzuki Raiders, and one Honda CBR.
"True to our theme 'Together, we ride stronger,' we continue to strive to make life's journeys better for all motorists. We believe that as road partners, we can outride all obstacles we face on the road," Malabanan stresses.
Indeed, as bikers continue with their life's journey while facing various challenges on and off the road, Shell commits to be their dependable road companion, providing products and services that best fit their needs.