Shell GO+ Card Levels Up to Reward Members and Their Families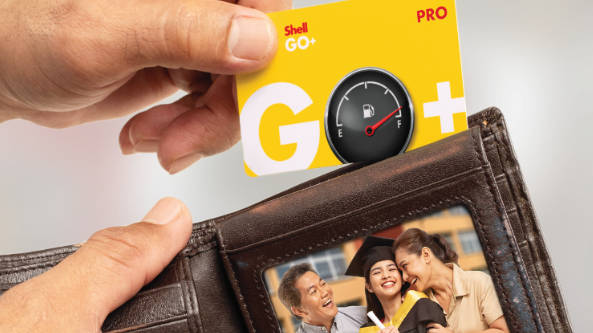 For more than 20 years, Pilipinas Shell has been dedicated to improving the lives of professional drivers through its loyalty programs. And to make it even better, its loyalty card has gotten bigger with the all-new Shell GO+ card, rewarding not just its members but their families as well.
Joining is EASY. If you are a jeepney, taxi, bus, truck, tricycle, multicab, and local or commercial driver, you can now apply for a Shell GO+ card. For every visit at Shell, loyal and active members get to enjoy multiple reward options for more savings. Grab drivers can also be a member by simply presenting their professional driver's license when signing up.
Enjoy big SAVINGS. For every PHP 0.5 is equivalent to 1 point that card members can use as payment when they purchase Shell Fuels (Shell V-Power and Shell Fuel Save), lubricants (Shell Helix, Shell Rimula, and Shell Advance), and convenience store items (Shell Select and deli2go).
More REWARDS and BENEFITS. With Shell GO+ card, members can enjoy 60-percent OFF on SHOC+ service. Plus, the brand-new catalogue has a wide range of reward items such as electronics, food and grocery vouchers, appliances and other premium items, that members can choose from.
And there's more! Shell GO+ card members and their dependents get the chance to make their lives better through the TESDA Scholarship. On top of that, an insurance policy is offered covering any road accident for the card holder to give their family peace of mind during this situation.
Visit any Shell station near you and sign up now! For more information about other benefits, promos, and latest offers from GO+, please visit www.shell.com.ph/GoPlusPro.