Student Fare Discount Act Is Now a Law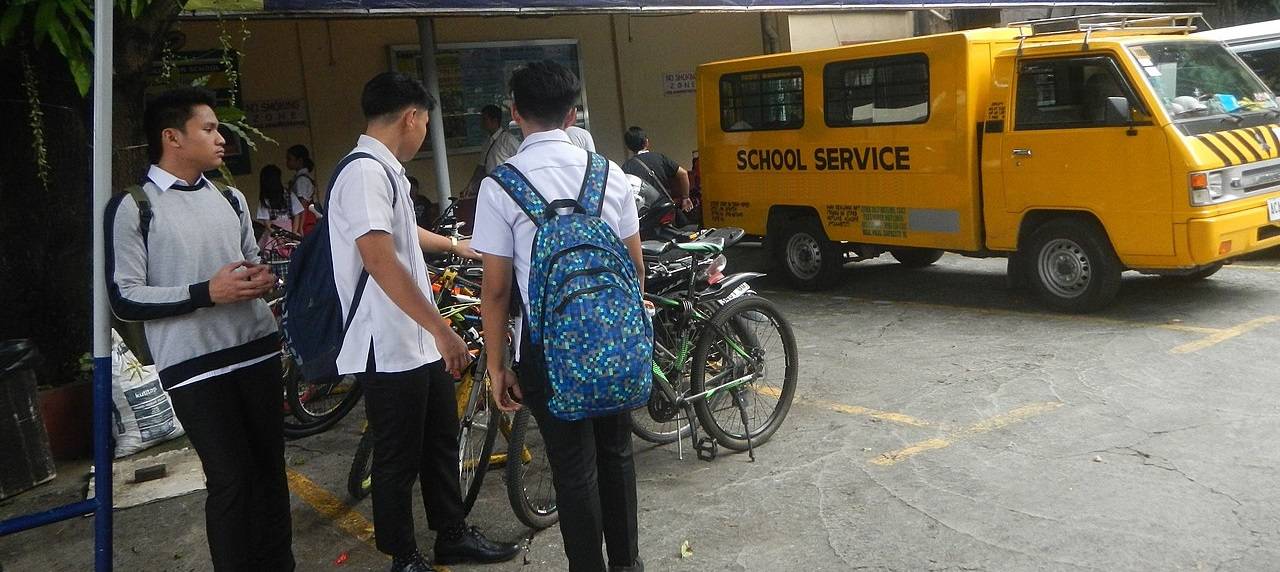 President Rodrigo Duterte has signed into law Republic Act No. 11314, also known as the 'Student Fare Discount Act,' which grants students a 20-percent discount in all modes of public transportation in the country.
Under the new law, elementary to college students get a 20-percent discount on jeepneys, taxis, tricycles, buses, the MRT and LRT lines, and transport network vehicle services (TNVS) like Grab, as well as planes, trains, and passenger ships. The discount remains active even during weekends and holidays, as long as the student is enrolled at a school.
President Duterte signed the Act into law Monday, July 15.
Before RA 11314, student's discount covered only land transportation. That said, there are limitations to the student discount. For instance discount on air and sea travel is limited only to domestic travel. Post-graduate students and those enrolled in short-term classes like cooking, dancing, and driving are also excluded.
The law also does not cover school service, shuttle service, tourist service, and other similar services provided by an agreement with valid franchise or permit from the Land Transportation Franchising and Regulatory Board (LTFRB).
To avail of the discount, students only have to show their school ID or a validated enrollment form along with a government-issued ID.
If the discount is refused, the student can file a complaint with the LTFRB and the Department of Transportation. Complaints may also be filed with the office of the local chief executive for tricycles, Maritime Industry Authority for passenger ships, and the Civil Aeronautics Board for aircraft.
The law metes out different penalties for the different types of transportation, ranging from PHP5,000 fine for first-time offense by a land transport to PHP200,000 for the third offense of an airline company.
Likewise, people using fake IDs to avail of the student discount will be denied the privileges and face fines and penalties prescribed by the law.