10 Weirdest Car Names Around the World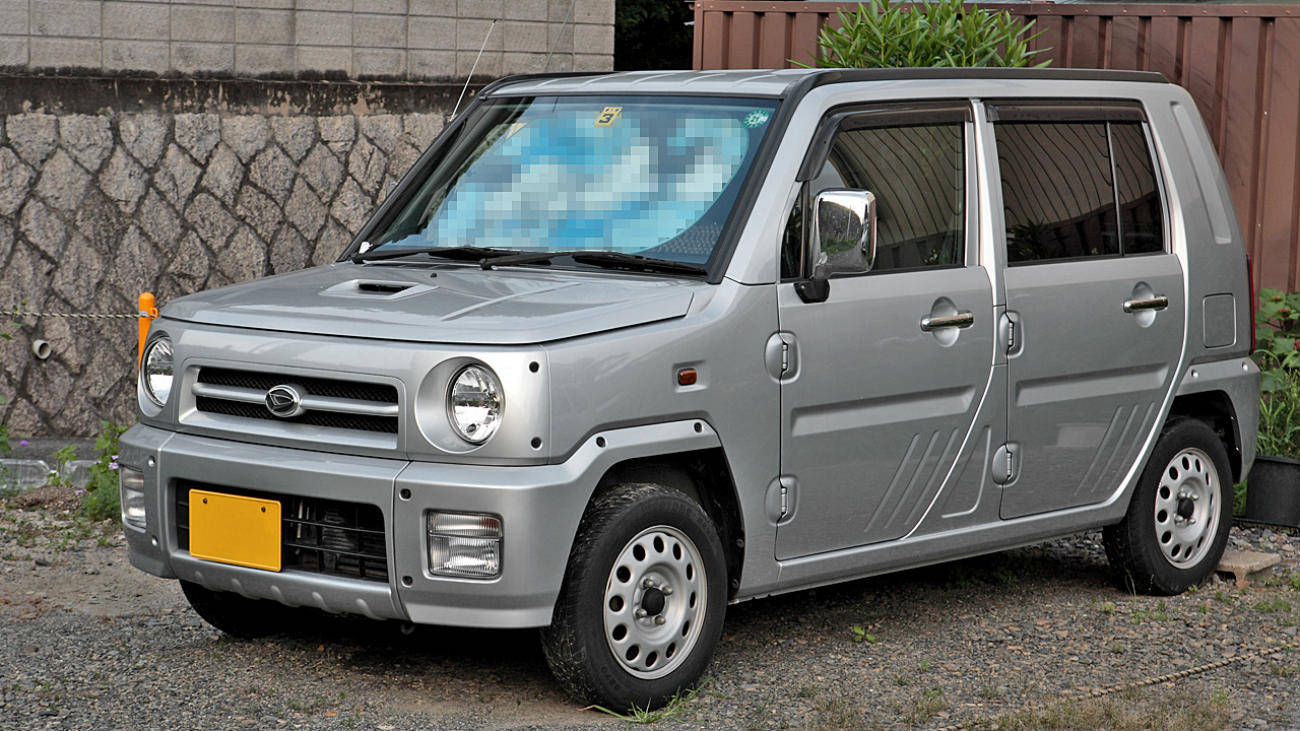 The naming business has been going on even before most of us were even born. Our reasons in naming things can span across several categories, but mostly, they are based on cultural and personal purposes. In a psychological sense, naming an object gives us something to refer to it by. We give an object an identity by giving it a name, and in turn, having an identity or brand makes the object more real.
Some believe that there is a certain power we hold when we name an object, since a name will create an impact on how society will perceive it. In a way, we have the power to control what the object's identity will be. That is why in advertising, choosing a name for a brand or a product is important because the name is the first thing that will appeal to the market or audience. Naming something brands its personality and identity, so in a sense, the object becomes its name.
As serious as the naming business is, would you believe that it has its fair share of hilarious moments as well? In the automobile industry, a car's name can make or break it, that's why automakers spend money in researching the name of their cars. Apart from the significant meanings behind them, it's also important to take note of how these names sound. Say, names such as "Corvette" or "Viper" evoke a cool persona since it sounds, well, cool. On the other hand, a name such as "Carrera" has appealed to enthusiasts in a linguistic sense as well, since it means "race" in Spanish.
Unfortunately, there were certain cars throughout history that had been christened with strange names that could either tickle your funny bone or confuse you. Here's a list of some of the world's funniest and weirdest car names that don't quite roll off the tongue.
Honda That's
And…that is? Obviously, this one's a car. In fact, it's a Japanese Kei car. We admit, we don't know whether to be mad or amused by the sheer absurdity of the name. It's quite a major cliffhanger, really. We can only construct several predictions on how the name came to be. Who knows? Maybe the name was intended to confuse the market, or the name was suggested over a phone call but it got disconnected after saying "That's".
Kia Pro_Cee'd
Here we go again with those punctuation marks. Can someone catch that rogue apostrophe and underscore? At first glance, all we can say is "what?"
There is a meaning behind it. According to Automotive News NZ, the CEE'D from the name is an acronym of the shortened Community Economic European European Design. It's a flipped version of the European Economic Community which was the South Korean carmaker's basis for the name. At least the apostrophe makes sense! We can't say the same for the underscore, though.
Daihatsu Naked
Ever imagine having to tell your spouse to get this vehicle? "Hey, honey, let's get…." And the rest is history. Although the name makes sense since the hatch seems to be going for the bare look with some of its parts exposed, explaining the name to others would be embarrassing at best. One of the strangest car names to be sure.
Volkswagen Thing
It doesn't look like a bird, nor does it look like a plane. It's definitely a car, but the look? Not quite. Let's just say…it's a thing.
We're not sure what went down in Volkswagen's naming department. We don't know if the vehicle looked weird enough to the point that Volkswagen gave up on describing it and just called it the "Thing".
Great Wall Wingle
Pick-up trucks are known for their towing capability and practical features, so it's normal for most of them to have strong-sounding names. So why does the name of Great Wall's pick-up sound like a dance move? Append the word to the brand and you'll have a name that suggests the grand desecration of the Great Wall.
Honda Life Dunk
This car was actually the turbocharged version of Honda's Kei car called Life, which they deemed underpowered and thus upgraded. Strangely enough, the name of this Japanese Kei car reminds us more of the title of our favorite childhood Japanese basketball anime than a car itself.
Nissan Homy Super Long
We're sure most of you can see how suggestive the name of this car sounds. Even without the "Super Long", it can look perverted enough since any person can mistake the "m" in Homy for "rn".
Isuzu Mysterious Utility Wizard
Mysterious…Utility…Wizard??? If this is a marketing tactic to sway the market into buying one, then it might just work! Who wouldn't want an enigmatic wizard with utility powers for a car, right? Kidding aside, the name doesn't sound mysterious, but rather awesome in a funny kind of way. At the very least it just reminds us of an instructional tool from a computer. The only thing mysterious with this vehicle is the conception of its name. No wonder they'd rather call it the Isuzu MU.
Mitsubishi Mini Active Urban Sandal
Aside from being a mouthful, the funny name sounds just like an amalgamation of random words to describe the vehicle. We're not exactly sure how the rogue "Sandal" fits in, though.
Toyota Estima Lucida G Luxury Joyful Canopy
Also known as the Previa in other markets, this one had the misfortune of having a mouthful of a name. No doubt, this "joyful" vehicle beats the Mitsubishi Mini Active Urban Sandal by a word and a letter. We cannot actually fathom why this one is happy, in any sense. Maybe because of its egg shape that's reminiscent of a Kinder Joy?
Funnily enough, there are still a lot more of these in the comedic gold mine where they came from. We can only wonder who came up with these strange car names and how exactly they stood out from the countless suggestions.