The 5 SUVs to Watch out for in 2020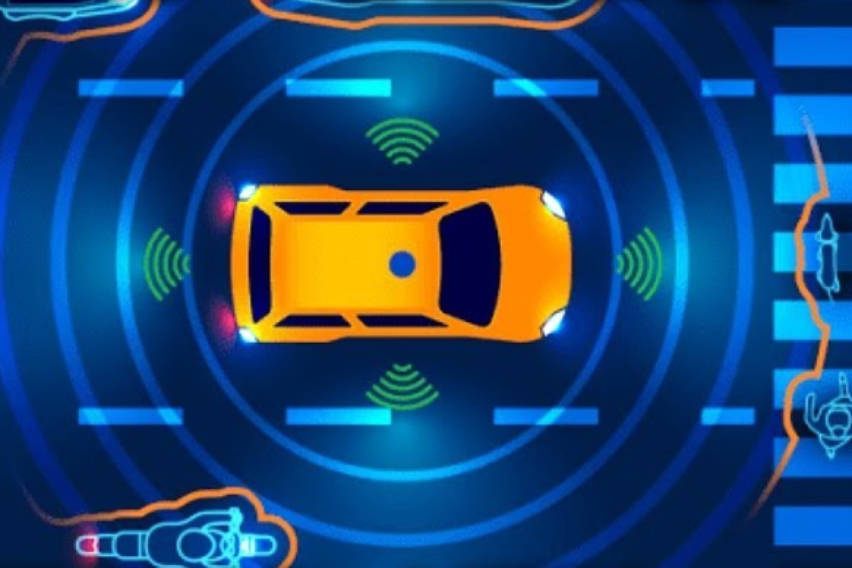 SUVs are the king of the automotive market these days in nearly every market in the world.
Though the preferential shift of the motoring public from sedans to SUVs began seven years ago, the pendulum is still swinging strong, with brand manufacturers continuing to churn out one sport utility vehicle model after another.
If you think the Philippine auto market is oversaturated with these rugged road warriors, think again, because there are more new models coming.
We list down five of the noteworthy entries in the SUV segment that should make the market more interesting, if not increasingly competitive.
2020 Subaru Ascent
The largest Subaru ever made—the Subaru Ascent—is making its way locally next year. Made under the Subaru Global Platform, the three-row SUV possesses stellar body rigidity and upstanding ability to suppress external noise, harshness and vibration.  It's got Active Torque Vectoring that allows for smoother and safer cornering, complemented by a standard Subaru Symmetrical All-Wheel Drive.
Under the Ascent's hood rests a 2.4-liter turbocharged flat-four that develops 260 horsepower and 376 Nm torque. Shifting comes from a high-torque lineartronic CVT that's controlled via paddle shifters.
It's highly possible that the car could launch in April 2020's Manila International Auto Show.
2020 Suzuki XL6
Suzuki continues its win streak of stylish models with the 2020 XL6, the Japanese brand's bold-looking answer to Honda BR-V, Toyota Rush, and their ilk. With some Ertiga-like design cues, the XL6 showcases captain's chair second rows, faux-wood trims, leather seats (top trim only), 7-inch infotainment screen, and front and rear air conditioning.
The 2020 Suzuki XL6 runs on a 1.5-liter four-cylinder gas engine that churns out 105 hp and 138 Nm—not impressive, but perfectly enough for daily driving. This engine is paired with a choice between 5-speed manual and 4-speed auto transmission. It is also slated for an April 2020 launch.
2020 Mitsubishi Xpander Cross
The Mitsubish Xpander is a bona fide headturner, soon to become even more a jaw dropper when its bigger version rolls in next year. Dubbed as the Mitsubishi Xpander Cross, the crossover MPV from Indonesia is another car booked for a MIAS 2020 launch. It's got a 1.5-liter MIVEC DOHC engine under the hood, good for 105 hp and 141 Nm. This comes paired with a 5-speed manual or 4-speed automatic transmission.
Standout specs include a 225mm ground clearance that's 20mm more than the current Xpander. This comes courtesy of larger 17-inch wheels, as the current Xpander has either a 16-inch or 15-inch alloy. Other goodies include soft-touch interior materials, leather trim, rearview camera, keyless entry, and a 7-inch infotainment system.
2020 BYD S1 EV300
BYD may be a lesser known brand, but don't count their S1 EV300 out, because it's as sleek, stylish and tech-savvy as any car in its class can get. Featuring a ternary lithium battery with a combined range of 300 km, the car's reach extends to 360 km if you can keep the maximum speed at 60 km/h. The car can also be charged to 80 percent capacity in 30 minutes using a 40 kW fast-charging system. The front drive motor outputs 94 hp and 180 Nm, with a 0-50 km acceleration time of 3.9 seconds, according to the BYD website.
Inside, the BYD S1 EV300 welcomes occupants to luxury leather seats, with a 6-way adjustable seat for the driver and a 4-way adjustable chair for the passengers. It's also got 16-inch aluminum alloy wheels, panoramic sunroof, four reverse radar sensors, electric parking brake, and brake override system.
2020 BMW X7
'Massive' is the first thought that comes to mind when you first lay eyes on the 2020 BMW X7 SUV. With overall body dimensions at 5,151 mm long, 2,000mm wide, and 1,805mm tall, it's easy to imagine yourself being comfortable in the X7's cavernous space. And the furnishings are not half bad. An understatement, of course, as everything inside the SUV screams first-class.
The X7 has three powertrain choices—one 3.0-liter turbocharged inline-six (335 hp and 447 Nm) and two 4.4-liter turbocharged V8 (one is 456 hp and 650 Nm while the other is tuned to 523 hp and 750 Nm). The X7 has been dubbed the ultimate luxury machine when its latest version came out last year, and the upcoming 2020 iteration is no different. From finely stitched leather, to glass-topped controls, to a panoramic light-capturing sunroof, the X7 is spacious, opulent, and can cradle up to seven people in its warm, luxurious embrace.
The 2020 BMW X7 was rumored to be released in the fourth quarter of this year. But with 2019 almost at an end, that isn't going to be likely. Stay tuned to the Carmudi Insider for updates.