The Arc Vector is One of the Most Advanced Bikes Ever Built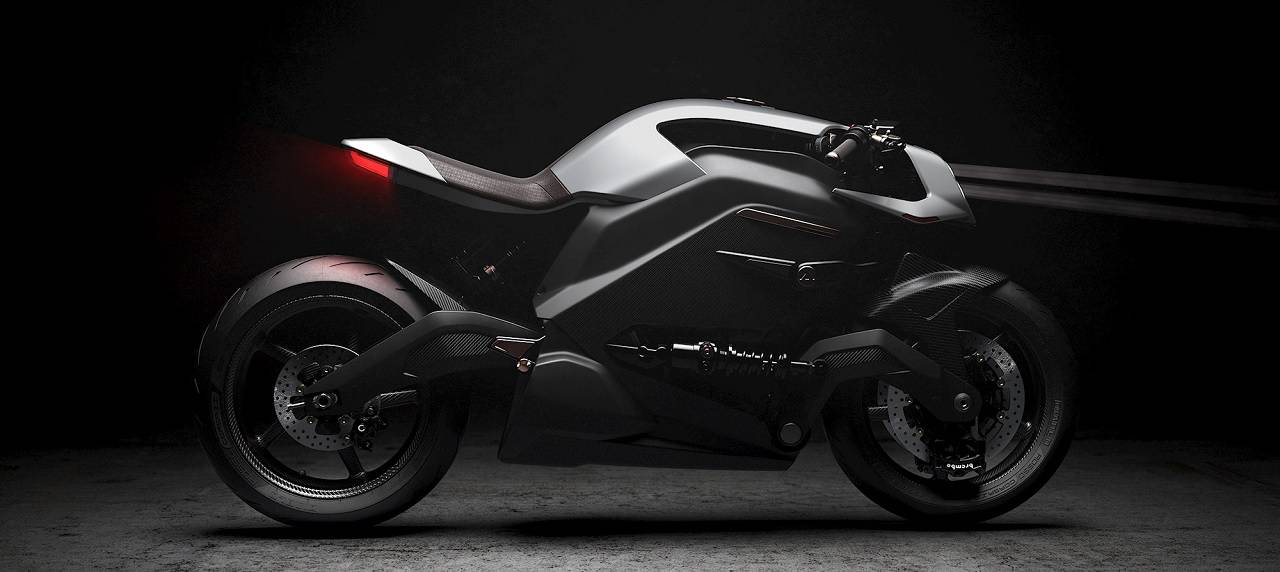 A futuristic motorcycle being dubbed as 'the Iron Man bike' made its way to this year's EICMA (Esposizione Internazionale Ciclo Motociclo e Accessori) Motorshow in Milan. If you're familiar with Iron Man's suit with its advanced Heads-Up Display (HUD) and tech, then you have a good idea of what you'll get when you don this bike's helmet and intelligent biker jacket.
Built by a British engineering team, the Arc Vector connects the rider with the road via the Zenith helmet, designed in collaboration with luxury motorcycle headgear maker Hedon. The bike is the first model made by Arc, an engineering company based in Coventry in Central England.
The helmet's HUD projects visual information onto the visor that includes speedometer, satellite navigation and even a view of the back via the live rearview camera affixed at the back of the helmet. Meanwhile, the jacket, named Origin, has a human machine interface (HMI) and audio-type haptic amplifiers that make the suit vibrate to alert the user of potential dangers as well as provide feedback on riding performance.
Arc founder Mark Truman has this to say about his company's space-age motorbike: "We felt that there was more one could get out of motorcycling which no one was tapping into. This is about using technology to strip back the experience of riding a bike. The HUD and haptics of the helmet and jacket work in tandem with the Vector bike to remove distractions and emphasize the joy of riding."
"With Vector, we've set out to build the best performance electric motorcycle, with electric vehicles in general, the powertrain weighs a lot. This really can't be avoided if you want capacity, distance and performance. So, it was about stripping everything back and using a lot of exotic, lightweight materials, such as carbon-fiber. The chassis and battery module had to be one, and because of this approach we've been able to reduce the weight as much as possible to achieve the performance we wanted. The design brief was; if the term 'cafe racer' was going to be coined in ten years' time, what would that look like?" Truman added.
Arc describes the Vector, which sells for USD120,000, as a 'catalyst' vehicle that will deliver a shift in the way riders see and think.
"We've taken a wide-angle view of what mobility in the future could be and, using some big ideas and immense agility, we have brought it into the present. We are building the Vector for people who are on a journey, and we want people to continue taking those journeys in the future when the world's use of internal combustion engines is restricted," Truman concluded.