The Aston Martin V12 Speedster is a throwback to DBR1 racer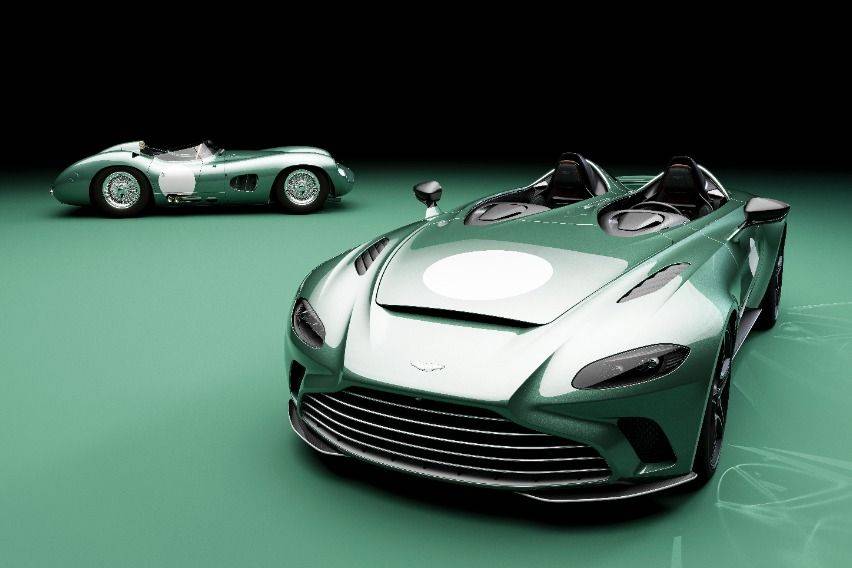 The V12 Speedster is harking back to Aston Martin's DBR1 race car that won both the 24 hours of Le Mans and the 1,000 kilometers of Nürburgring races.

The V12 Speedster pays its respects to its grandfather with its Martin Racing Green paint finish, Clubsport White pinstripe and roundels, and a Satin Silver anodized grille with Clubsport lipstick graphic. Inside, Conker saddle leather, technical textile, and Caithness leather abound.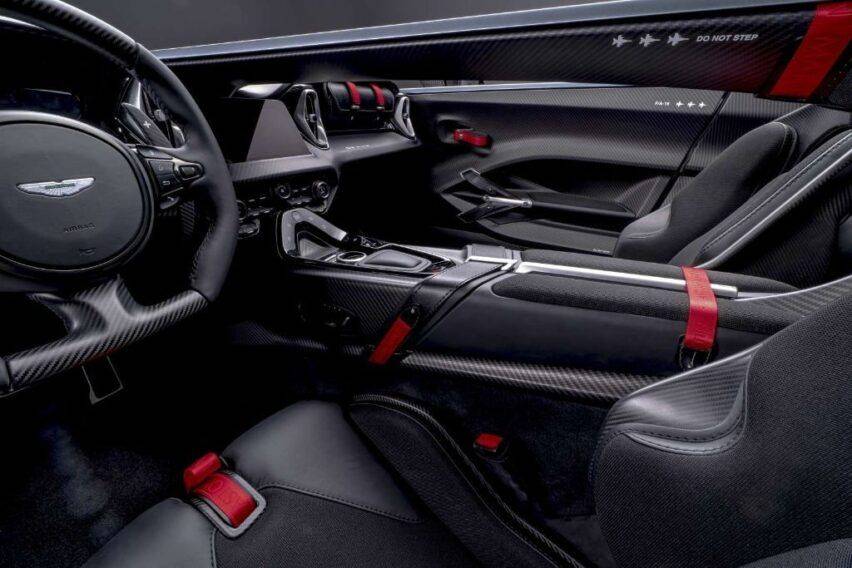 "All these features hint at the period attributes that made DBR1 the undisputed icon it remains today," Aston Martin said. Only 88 examples of the Speedster will be made.

This open-top sports car is made speedy by its 5.2-liter V12 twin-turbo engine, capable of generating 700hp and 753Nm of torque. The engine is mated to a ZF eight-speed automatic transmission mounted towards the rear of the car.

This translates to a zero-to-100 kph time of 3.4 seconds and a top speed of 320kph. Driver and passenger shouldn't wear a hat in this car as it's devoid of roof or windscreen.

Meanwhile, 21-inch center-lock wheels are finished in satin black diamond. The V12 Speedster wheels have spent more than 50 hours in the painting process alone at the brand's advanced paint facility.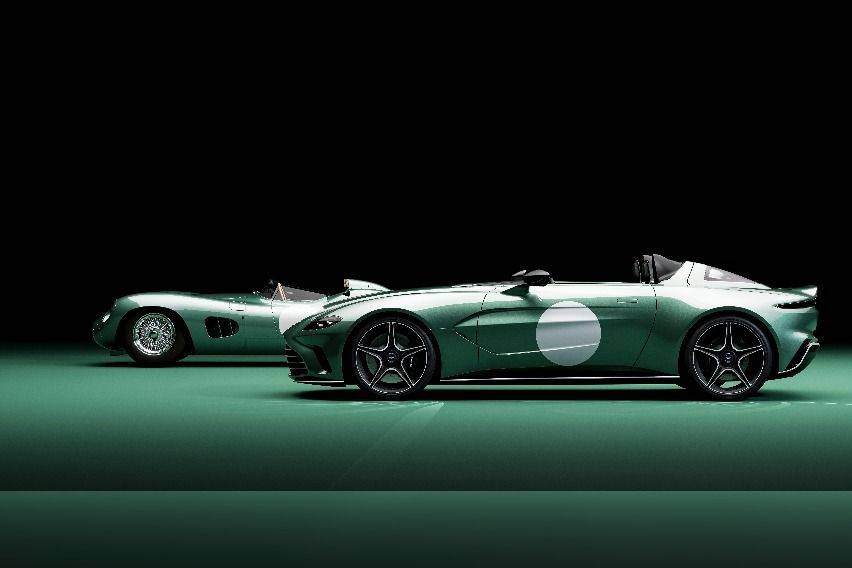 Aston Martin said that the DBR1 is its most successful race car to date. It won the 1959 staging of both the 24 Hours of Le Mans, and the 1,000 Kilometers of Nürburgring, also winning the latter in 1957 and 1958.

After its debut in 1956, the DBR1 recorded a string of famous victories: the Spa Sportscar Race in 1957 with Tony Brooks, the Goodwood Tourist Trophy in 1958 with Sir Stirling Moss and Tony Brookes, and in 1959 again with Moss, Carroll Shelby, and Jack Fairman. Moss and Fairman won the Nürburgring race. And with that many Le Mans triumphs, Aston Martin took the World Sportscar Championship title.

The DBR1 was also a precursor for the marque's DB road cars, Aston Martin added. It was styled in-house by, Frank Feeley alongside chief racing designer Ted Cutting.

At the car's heart from 1958 onwards was a 2,992cc straight-six engine mated to a David Brown five-speed gearbox. It was capable of powering the car, which weighed around 800 kilograms, to an estimated top speed in excess of 241kph.

Just five examples of the DBR1 were built: four used to race successfully by the Aston Martin Works' team, and a single car for private use.

That rich and important history was the reason behind a dedicated optional DBR1 specification for the Aston Martin V12 Speedster, the British marque added.

Aston Martin Chief Creative Officer Marek Reichman said: "Emotion and exclusivity are at the heart of this car. A rare and exceptional Aston Martin. It has been engineered to offer a visceral driving experience that belies its elegant, artistic shape."

"Creating a bespoke specification that nods to the glory of the DBR1 has been a huge privilege for my team and I, and I very much look forward to seeing these cars being driven with the same enthusiasm that we have applied to their design," Reichman expressed.
Orders are now being taken for the DBR1 custom V12 Speedsters, with each being hand built at the company's Gaydon, United Kingdom headquarters. Deliveries are expected to begin in mid 2021.

Photos from Aston Martin

Also read:
Formula 1 official Safety and Medical Cars to bear Aston Martin's famous wings
The Aston Martin Vantage F1 Edition: Track-worthy, road-friendly
Read All
Featured Articles
Featured Aston Martin Cars