This is the New Logo of Alfa Romeo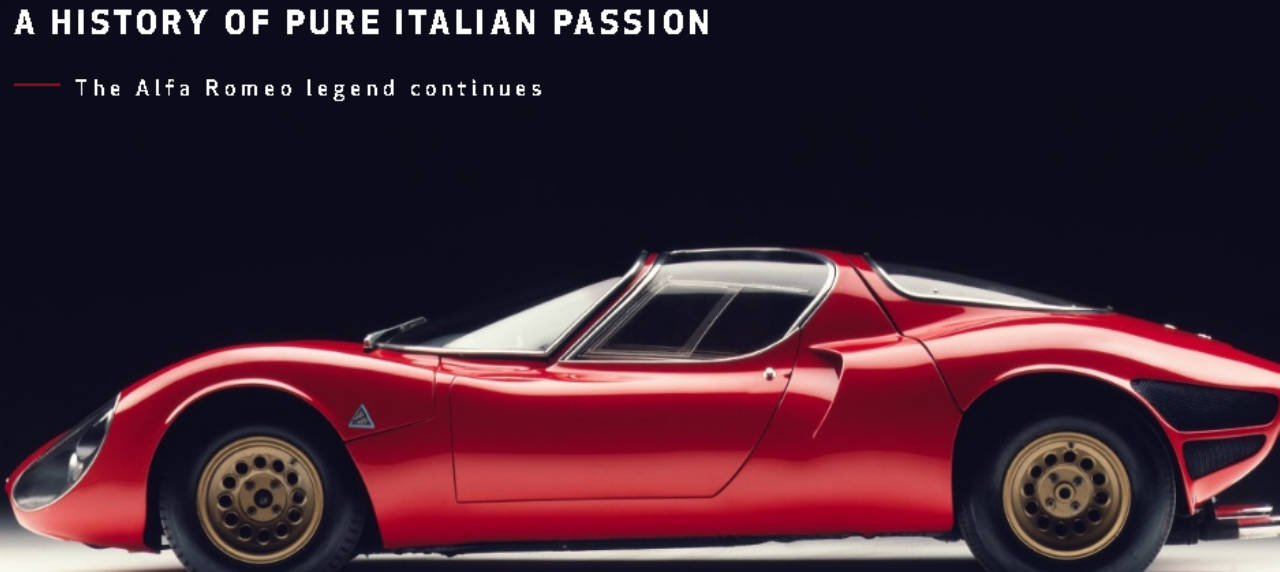 What happens when you've reached past a century and you're an Italian automotive legend? Change your logo. This is what Italian Luxury car maker Alfa Romeo is doing. Known for their powerful, classy, and elite cars, they will be celebrating their 110th anniversary this year with a new logo.
Alfa's Old Logo
https://www.alfaromeo.com
Alfa's logo was created during World War I. Traditionally, its logo was a crest: the right side showed a snake eating a man ("Biscione"). This symbolized the most prominent families in the Milan (and even Italy's) history--the Visconti family.
Alfa's New Logo
https://media.fcanorthamerica.com
Meanwhile, the the new logo's design will take on a different turn compared to the company's traditional logo of a crest. Gone are the circles that surround the crest. Now, the image is free flowing, with the number 110 prominently displayed in the design.
Interestingly, the company retained the traditional "Biscione" or heraldic serpent in the logo--it's inside the "0" in 110. What's new is the 110 number added in a perspective design. This symbolizes the company's past, present, and future.
The brand new logo will be used in different media, including online and customer initiatives around globally. This will culminate in an anniversary celebration that will happen on June 24 at the Alfa Romeo museum in Arese, Italy.
About Alfa Romeo
Alfa Romeo started their journey as a French company in Italian soil. It was founded by Frenchman Alexandre Darracq as Società Anonima Italiana Darracq.
The company changed its name to ALFA--an acronym for Anonima Lombarda Fabbrica Automobili (Lombard Automobile Factory Company) after it started a new chapter in its life and relocated to Milan, in Northern Lombardy region of Italy.
Alfa Romeo became synonymous with the term, "purest passion" for vehicles, and its unique approach to car creation has inspired car makers all over the world. Extending beyond its reputation, the company's logo also became an "unmistakable icon of the purest driving emotions for millions of enthusiasts."
The multi-awarded Alfa Romeo has received many awards over the years, including "The World's Best Motor Race", the Mille Miglia in 1928, Le Mans, various Grand Prix, World Sportscar Championship, German Touring Car Championship.