TNVS Operators, Drivers 'Dismayed' Over Dialogue with LTFRB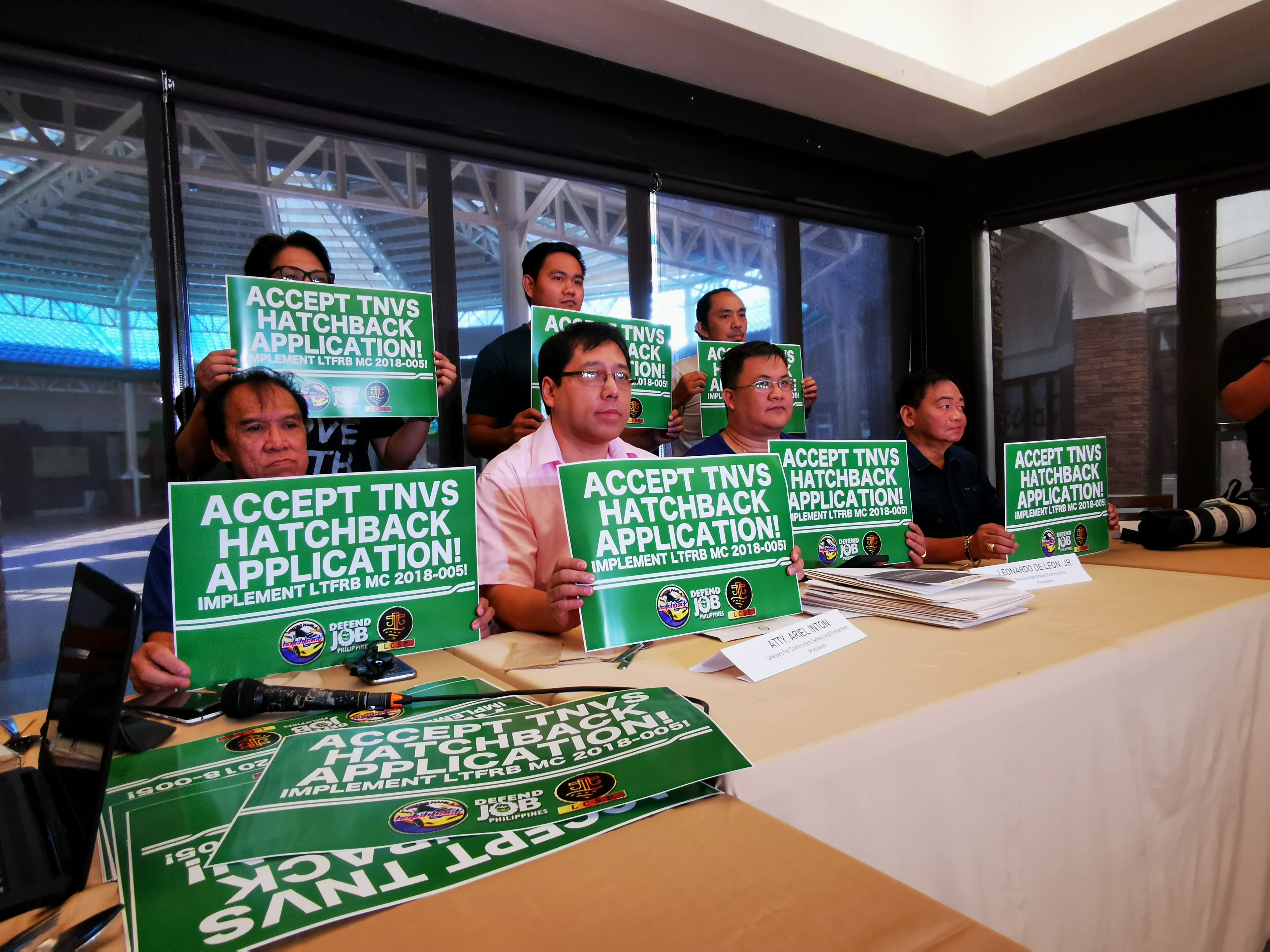 The group of transport network vehicle services (TNVS) operators and drivers, expressed dismay over the dialogue initiated by the Land Transportation Franchising and Regulatory Board (LTFRB) on Tuesday.
During the dialogue at the LTFRB office, the Laban TNVS group--one of the parties that staged the transport holiday on Monday, July 8--attended the said dialogue and aired their concerns on bank conformity, garage requirements; longer time frame in processing and approval for the releasing of their provisional authority and Certificate of Public Convenience (CPC); and the rise in number of TNVS apprehensions to the Board.
In a statement, the group claimed that the LTFRB "failed to resolve and address" their plight.
"During the dialogue, Chairman Delgra and the whole LTFRB leadership only exposed their lack of heart and consideration to thousands of TNVS operators and drivers who have been working hard for their families," said Leonardo De Leon, LABAN TNVS spokesman and president of the Metro Manila Hatchback Community.
The group noted that on the hatchback issue, Delgra insisted strongly that only those TNVS hatchback units in its master list were allowed to operate, but only those who applied prior to the issuance of the Memorandum Circular # 2018-05.
Lawyers for Commuters Safety and Protection (LCSP) President Ariel Inton also made an appeal to Delgra to reconsider the agency's position and accept the application of hatchback TNVS operators and drivers.
"The MC is there. It can be interpreted in many ways. I am appealing to the Board to interpret the Order in favor of these people (TNVS operators and drivers) and for the Board to approve the application," Inton said.
They claimed that they were advised to furnish the LTFRB a position paper on their demands.
As response, LABAN TNVS said that they will convene their groups and come-up with another plan to continue the series of protests against the LTFRB's policies.
"(The) July 8 TNVS transport holiday will definitely be not the last but the start of more protests to come against (the) LTFRB," De Leon ended.
Car Articles From Zigwheels
News
Article Feature
Advisory Stories
Road Test