Top 10 Budget-Friendly Family Cars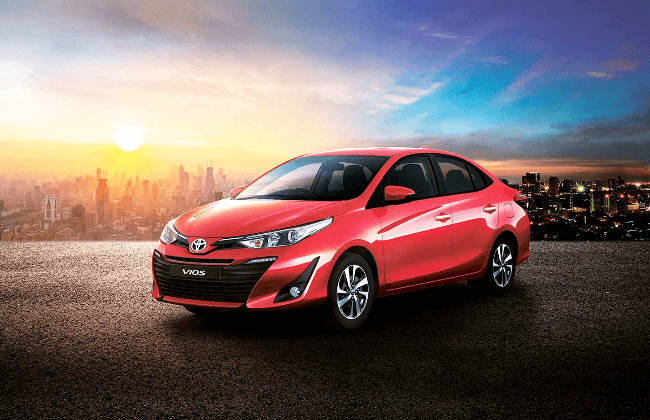 Us Filipinos love to bring our families anywhere we go. Be it simple trips to the mall or taking everyone to an intimate family outing, it is important for us to be able to bring everybody everywhere.

If you're on a budget, don't worry. You can still bring the whole barangay with you with these budget family cars.

Toyota Vios

Number one on our list is the Philippines' best selling car. A Filipino classic, this reliable sedan seats up to five passengers, or let's be honest, a little push can fit six to seven little nieces or nephews. The all-new Toyota Vios is available in 12 variants, with different engine and transmission options. The base model Vios is equipped with a 1.3 liter Dual VVT-I 4 Cylinder engine that makes 98 horsepower (hp) and 123 Nm torque, and a five speed manual transmission. The best part? It starts at PhP 662,000.
Honda Mobilio

This seven-seater MPV can easily go head to head with more established rivals such as the Toyota Avanza. With a passenger capacity of 7, the base model Mobilio is fitted with a 1.5 liter i-VTEC engine that puts out 118 horses and 145 Nm of torque. The Honda Mobilio starts at PhP 895,000.
Mitsubishi Xpander

As one of the newest additions to Mitsubishi's lineup, the Xpander has a lot to live up to. Fitted with a 1.5 liter in-line DOHC engine that makes 105 hp and 141 Nm of torque. The base model Xpander starts at PhP 999,000, which makes it the most expensive car on this list.
Suzuki Ertiga

Suzuki is known for some of the least expensive cars on the market, and the Ertiga is no exception to the rule. Starting at just PhP 738,000, this MPV can easily seat up to 7 passengers and transport them with no hassle using its 1.5 liter DOHC K15B engine that makes 103 hp and 138 Nm of torque, and a five speed manual transmission.
Toyota Rush

As the Xpander's direct competitor, one of the things that make the Rush stand out is its price, starting at just Php 968,000. However, the base model is only capable of seating up to five people, but that's okay. That just means you have a lot more cargo room in lieu of the third row seats. The Rush comes with a 1.5 liter 4-Cylinder DOHC engine that makes about 100 hp and 134 Nm of torque, along with a five speed manual transmission.
Nissan Almera

Rivalling the Toyota Vios can be difficult, but not if you start at a lower price. Priced just below the Vios at Php 657,000, the Nissan Almera packs a lot of great features into one little car. The Almera is powered by a 1.2 liter DOHC engine that makes 77 hp and 106 Nm of torque and a five speed manual.
BAIC M20

Although not the most popular car on this list, BAIC's M20 has one thing going for it: it's the cheapest. Priced at just Php 578,000 for the base eight-seater model and PhP 598,000 for the Ultra Luxury 7 seater model, this compact people mover has a 1.5 liter dual-VVT engine that can transport you and your family with the power of 114 horses.
Suzuki Ciaz

The Ciaz is Suzuki's solution for a family who wants to experience a luxury car without paying luxury prices. The base model Ciaz has a 1.4 liter DOHC engine that makes 92 hp and 130 Nm of torque, along with a five-speed manual. The Ciaz starts at PhP 823,000.
Kia Soluto

The Soluto certainly has some interesting styling. Although the split-grille design may take some getting used to, there's something really attractive about the Soluto, and that's the price. Starting at just PhP 665,000, the Soluto comes with a 1.4 liter 4 Cylinder that makes 94 hp and 132 Nm of torque.
Volkswagen Santana GTS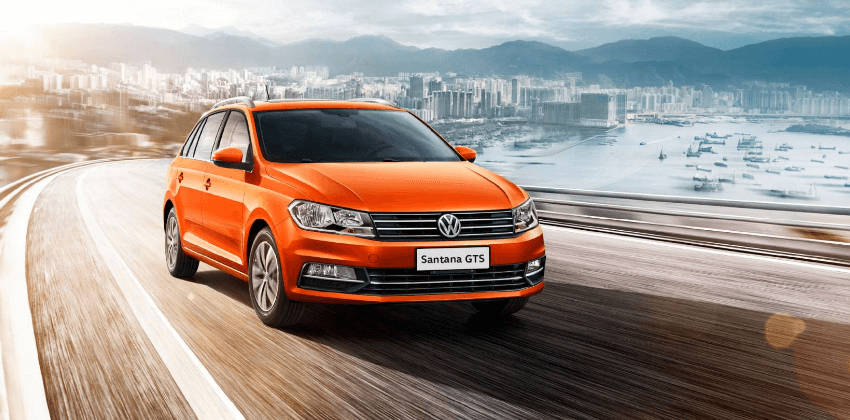 Some people might have the notion that Volkswagens are expensive, but the Santana GTS starts at just Php 998,000. With a 1.5 liter MPI engine that makes 108 hp and 150 Nm of torque, the Santana GTS ensures that you get to your destination in pure comfort.
Also Read: