Top 5 Most Affordable High-End Luxury Cars in the Philippines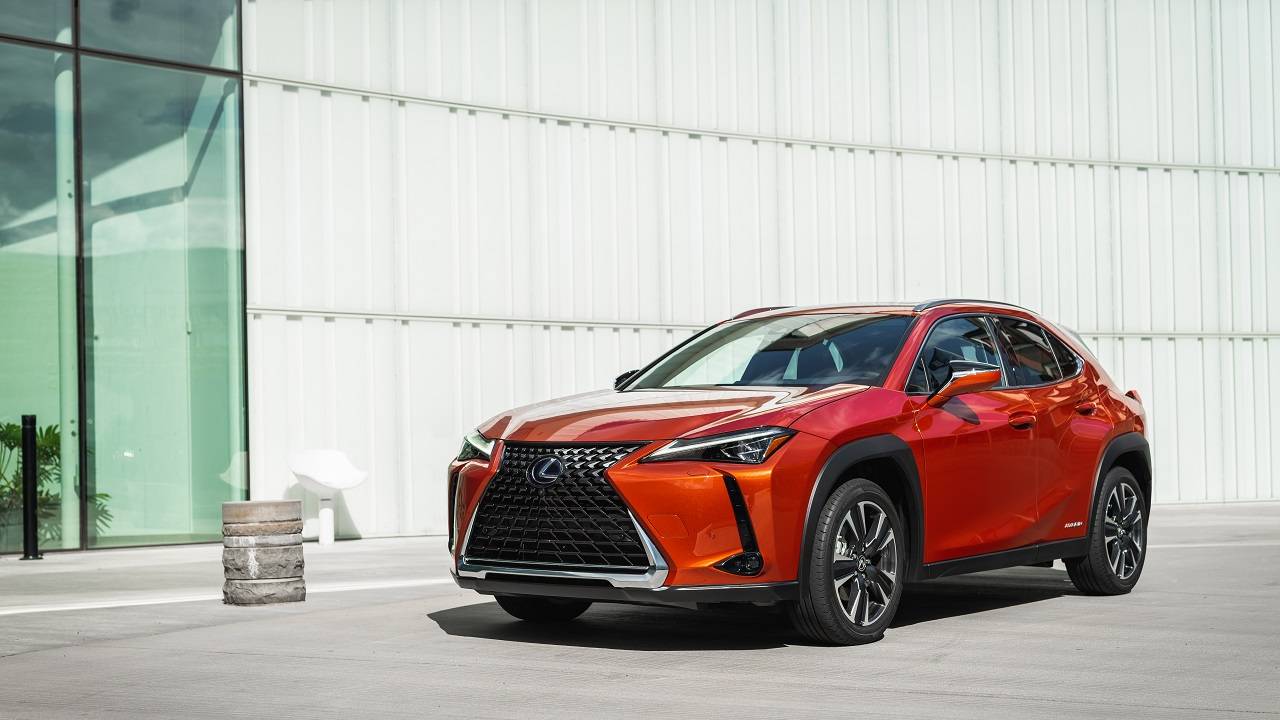 Contrary to popular belief, luxury cars aren't always for the rich and famous. In fact, there are quite a few handful that may not be that cheap like your ordinary sedan or SUV, but still relatively inexpensive compared to other luxury vehicles.
Of course we're saying "relatively" here because it really depends on you how much money you have right now. Whatever the case, we're giving you the top 5 most affordable luxury vehicles that you should definitely include in your bucket list. Believe us, you'll thank us later (you're welcome).
Starts at PHP2.54 million
Want a luxury car and a sport sedan in one? No need to look far with the Lexus UX200. Excellent in handling, this Japanes sports luxury sedan offers a very finely tuned chassis to create that controlled yet confident turn in every corner.
The base model of the UX family, the UX200 has a 2.0-liter inline-four gas engine under the hood, which transmits 168 hp and 205 Nm to a Direct Shift CVT transmission to the front wheels. Designed for the hip and modern urban explorer who wants a fresh, contemporary and dynamic luxury ride, that's the Lexus UX in a nutshell.
Starts at PHP2.89 million
Now longer and more utilitarian, the Gran Tourer shares the same platform with the latest Mini Countryman and Clubman. It's a good thing--because basically it shares the same underpinnings with one of the most enduring and highly-awarded car brands in the world today.
Changing the subject a bit, have you ever thought of the excise as the worst thing that has ever happened in your life? Then thank heavens there's hope if you plan to buy this model today. The recent excise tax has actually decreased the price of the 2-Series Grand Tourer (from PHP2,950,000 to PHP2,890,000), so you'll actually save more if you buy it now compared to purchasing it prior the "dreaded" car excise tax.
Starts at PHP2.69 million
The extroverted A180 Progressive has a more upbeat vibe that's not often seen with the other more pensive Mercedes-Benz models we have right now. Boasting of a functional and quite stylish design, the A-Class Progressive offers an infotainment system, user-friendly buttons on the dashboard, and Bluetooth and iPod connectivity to help you stay connected at all times.
This luxury car comes with a stop-start system, and it has an inline-four 1.3-liter gasoline engine joined to a seven-speed 7G-DCT dual-clutch transmission. It can pack up a hefty 134 hp and 200 Nm of torque on the road.
Starts at PHP2.35 million
Now more grown up--and significantly lighter than its predecessor, the Audi A3 hatchback is known for its durability, quality, and elegant design. Highly refined both in its exterior and interior, it has a good feature that allows you to shut off its two cylinders on demand to lessen fuel consumption.
Two of its greatest strengths are flexibility and good handling--its impressive McPherson strut front and four-link rear suspension offers good control and smoothness even during tighter bends. What's more, it offers great technology at your fingertips, having won the Best In-Car Connectivity award for cars at Carbuyers in UK in 2016.
Starts at PHP2.69 million
Blend in agility and and sportiness in one compact hatchback and what do you get? The BMW 1-Series 118i M Sport. This 5-door vehicle offers 136 hp and an impressive 220 Nm of torque. It reaches a maximum speed at 210 kph.
This car offer great safety features, including the following: Airbags (curtain), Electronic Brake Distributions, Automatic Brake System (with Cornering Brake Control, and Brake Assist), Immobilizer, Security Alarm, and Stability Control are just dome of the features available in this model.
Final Word
So there you have it--luxury cars priced at affordable prices. Of course, you might have observed that "affordable" here means around PHP2 million to PHP3.5 million--almost the same price as a new, studio-type to a 2-bedroom condominium unit. But if you prefer cars, have enough money in your nest egg, and with a secure, high salary at your job (ideally with minimum to zero long-term debt), then you can actually own a new, luxury vehicle without needing to rob a bank in the process--we hope.
Updated on August 25, 2020 by Wilbert Tan
Also read:
4 Best Sedans for the Money this 2020
6 Most Inquired Cars on Carmudi that Still Come in Manual
Mercedes-Benz A-Class vs Audi A3 Comparison