Toyota Puts PH in Automotive History, 6th-Gen Toyota Hiace Revealed Globally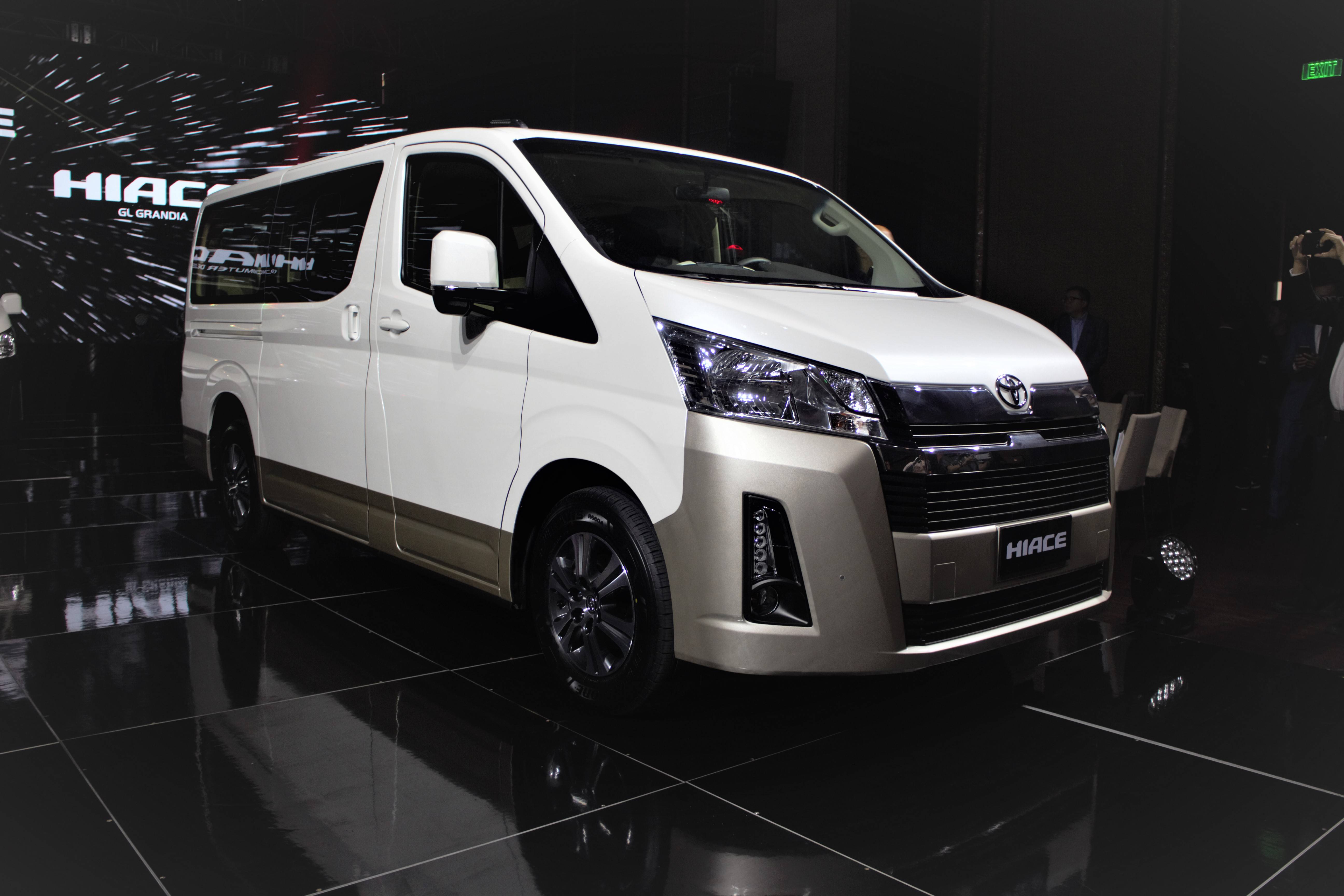 After revealing the latest-generation RAV4, Toyota Motor Philippines (TMP) and Toyota Motor Corporation are not done with the month of February as they have just revealed the sixth-generation Toyota Hiace, putting to bed the latest generation.
TMP President Satoru Suzuki led the world premier of the sixth-generation Hiace, which is the first-ever world premier staged in the Philippines.
"We, at Toyota Motor Philippines, are honored to host the World Premier of the all-new Toyota Hiace. For the first time, the world's eyes are on the Philippine, to witness the unveiling of the Full Model Change Hiace, never before exhibited elsewhere," Suzuki said.
The all-new Hiace sports a major revamp inside and out to address two key factors: increase productivity while providing safe, comfortable, and reliable transport.
Suzuki said that the outgoing model was introduced in 2004, with the first-ever model revealed back in 1967.
First, the position of the engine has been changed--from under the front seats to the front-most part, no longer seated atop the front-wheel axle--where the Toyota's well-loved van has a a semi-bonnet design for better ergonomics, removing the heat and vibration from underneath the seats.
Speaking of the engine, the Hiace is powered by a Euro 4-graded, 1GD-FTV 2.8-liter engine capable of delivering 160 to 173 hp and 420 to 450 Nm of torque, depending on the variant.
The Hiace also sports an industry-leading center front airbag for the Commuter variant. The semi-bonnet design adds to the safety features while there are two SRS airbags for the GL Grandia and Grandia Tourer variants as well as hill-start assist and vehicle stability control.
The variants and prices of the all-new Toyota Hiace are as follows:
2019 Toyota Hiace Commuter Deluxe 6-MT - PHP1.59 million
2019 Toyota Hiace GL Grandia 6-MT - PHP1.973 million
2019 Toyota Hiace GL Grandia 6-AT - PHP2.048 million
2019 Toyota Hiace GL Grandia Tourer 6-MT - PHP2.145 million
2019 Toyota Hiace GL Grandia Tourer 6-AT - PHP2.22 million
The all-new Toyota Hiace will be available for retail in dealerships starting March 5 for the Commuter Deluxe and GL Grandia and the Grandia Tourer by early April.