Twin Aston Martin Vantage Special Editions Mark Zagato's 100th Year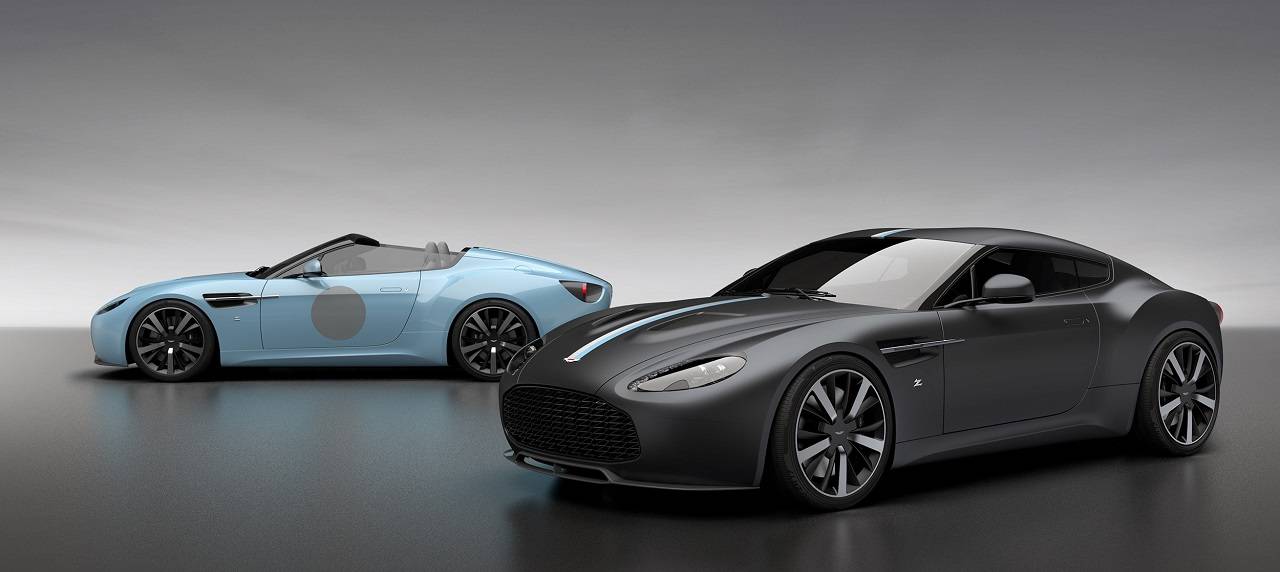 Back in 2011, Aston Martin worked with Italian coachbuilder Zagato Milano to develop the Vantage V12 Zagato, which was meant to celebrate the DB4 GT Zagato's 50th anniversary. This year, the British supercar maker returns the favor by building a limited edition run of the Vantage V12 Zagato in time for the Ugo Zagato's 100th birthday.
Swiss motorsport company AF Racing was the one responsible for the build, commissioning 38 units--19 coupes and 19 roadsters--of the Zagato V12. The run has the official name of Aston Martin Vantage V12 Zagato Heritage TWINS by R-Reforged.
AF Racing has previously partnered with Aston Martin on the Valkyrie, and R-Reforged is its sub-brand devoted to production car projects. Vynamic, AF Racing's German subsidiary, will be the company in charge of building the new V12 Zagatos.
As for what makes this run unique, Aston Martin says that there's a wider color selection, and owners can choose to have the top off completely. The rear spoiler on the coupe has also been dropped. Unfortunately, not much has been revealed in the specs category, but since this is a V12 Zagato, experts believe that the same 6.0-liter V12 with 510 hp and 570 Nm will be used.
"The Aston Martin V12 Zagato Heritage TWINS by R-Reforged are an exceptional tribute to our very own heritage," said Dr. Andrea Zagato, CEO of Zagato Milano. "They are the most beautiful retro-future (neo-classic) designed Zagatos to be ever produced. They combine the best of two automotive worlds: A Speedster in its purest form and the perfectly shaped and astonishing silhouette of the Coupé. A very bespoke and emotional experience as well as an invaluable and special project."